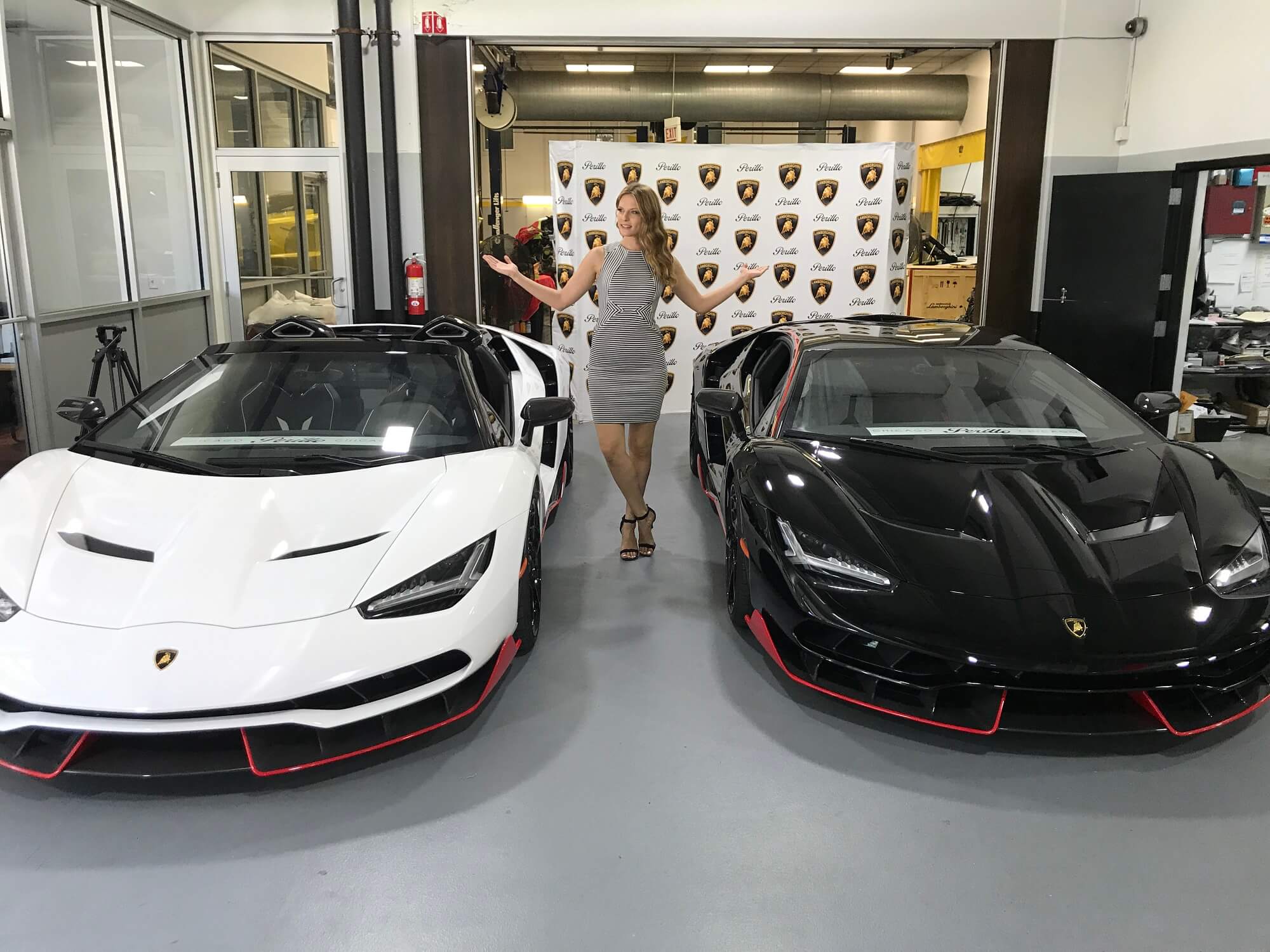 So far Cars247 have brought you two of the 40 Lamborghini Centenario's that will be built. One to Lamborghini London and the first ever Centenario delivered stateside at Lamborghini Newport Beach. This time around the delivery is even more special. Delivered yesterday to Lamborghini Gold Coast was not one but two Lamborghini Centenario's – the only dealership in the world to receive two at the same time – one coupe, one roadster.
Credits
Bianca Maier – Bentley Gold Coast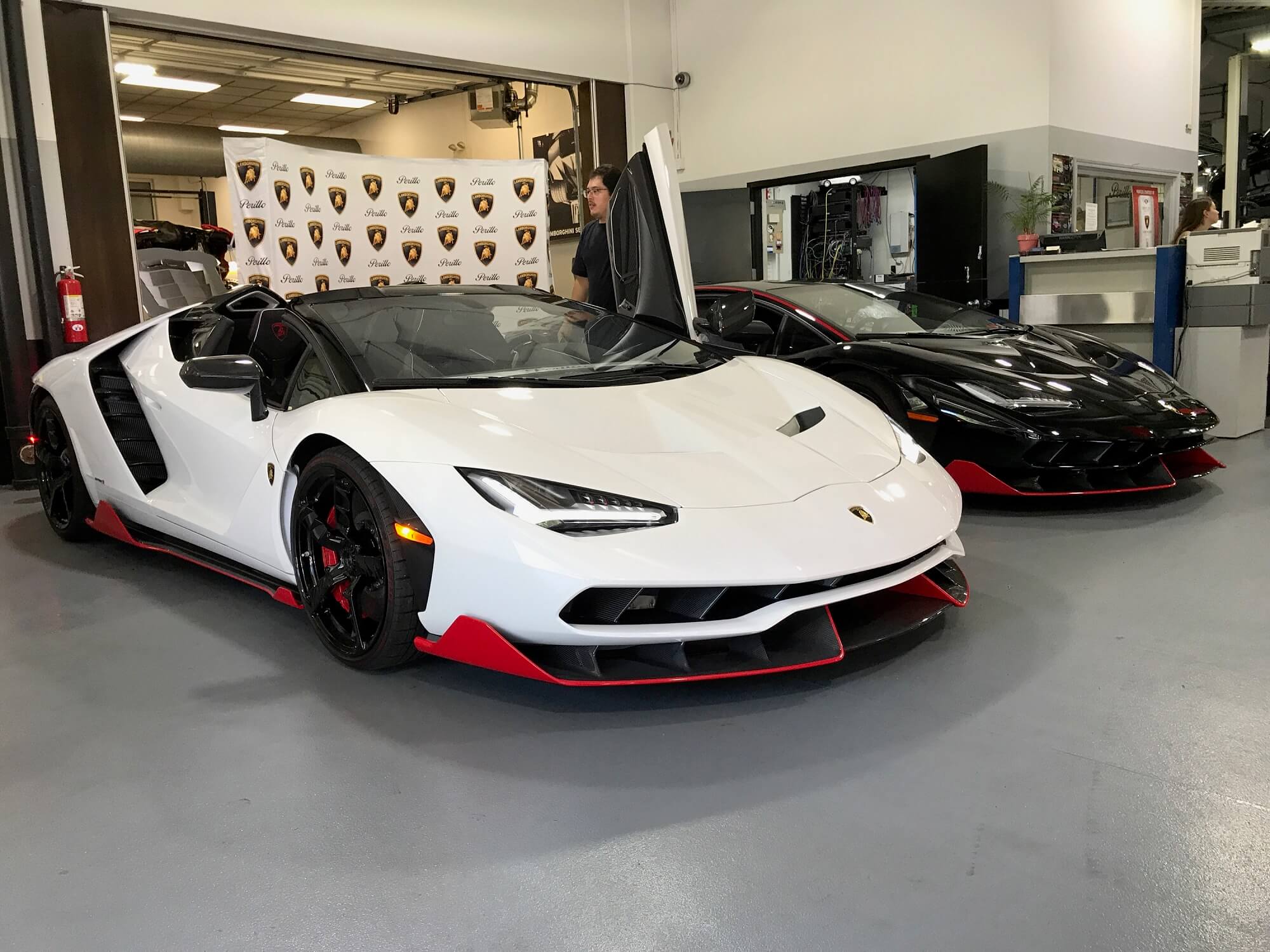 The Roadster is finished in Bianco Isi with Rosso accents. The wheels are finished in black, with accent-matching Rosso calipers. Inside you'll find that the stitching and seat inserts are finished in white, with some of the smaller details finished in red (Rosso) – such as the Lamborghini logo in the headrest.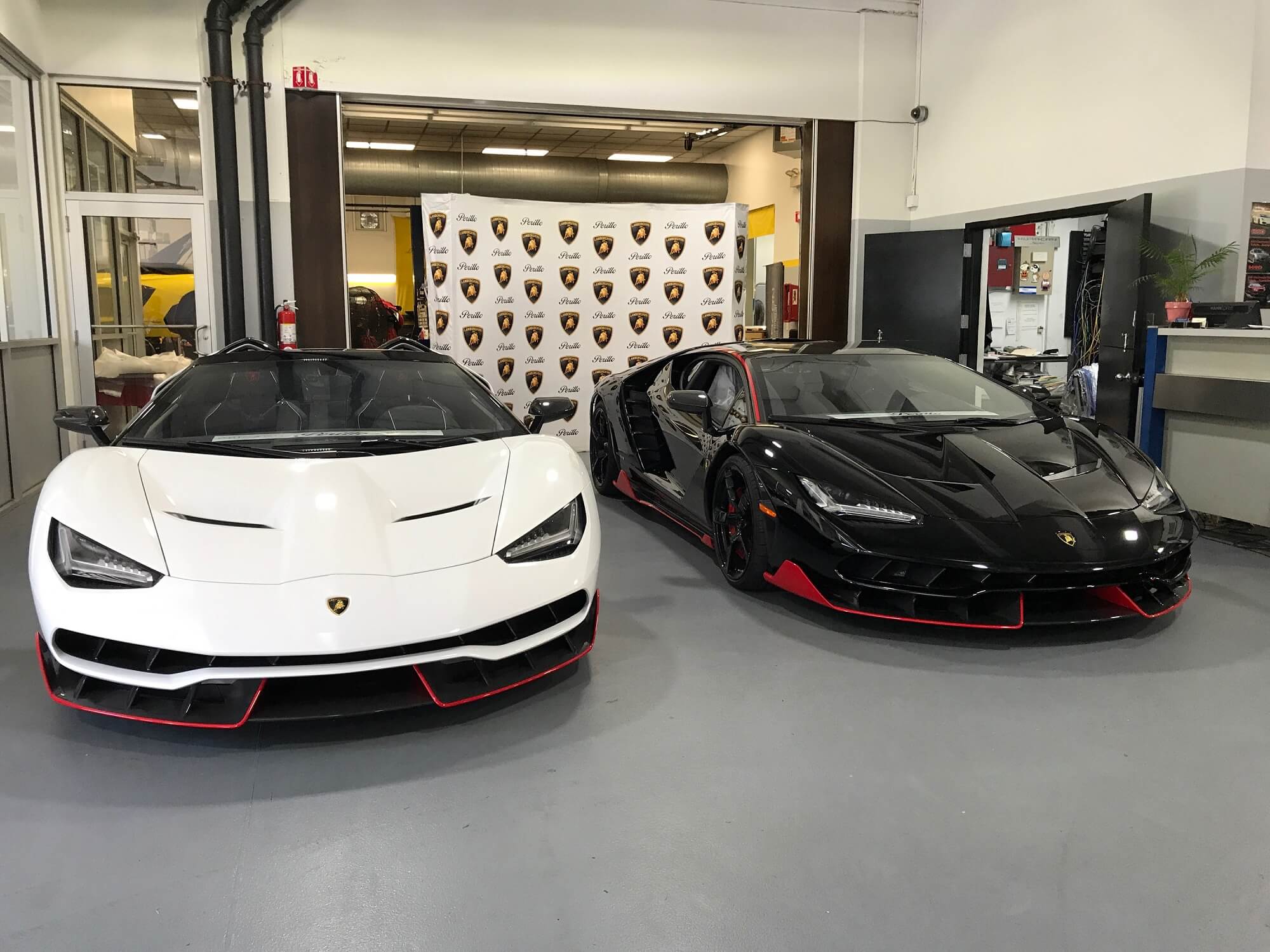 The Coupe is finished in Nero Aldebaran with Rosso accents. Red seemingly the choice on both of these for the accents. So far we have seen exposed Carbon and Blue on the Newport Centenario and exposed Carbon and Orange on the London delivery.
To see two Lamborghini Centerario's next to each other is a special sight, especially considering not only the price tag – $2.2M+ – but also how rare each car is.
Would you take the Coupe or the Roadster? Head over to the Cars247 Instagram to have your say.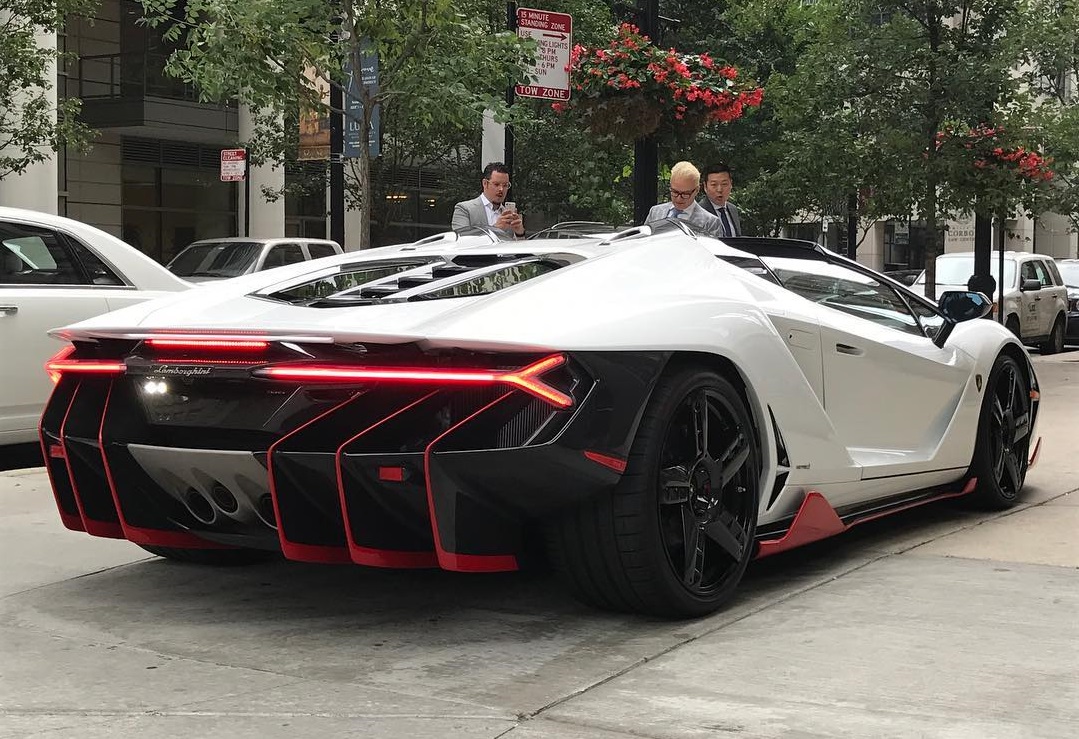 For the tech run down on the Centenario and details on one of the new owners click here or the image below.