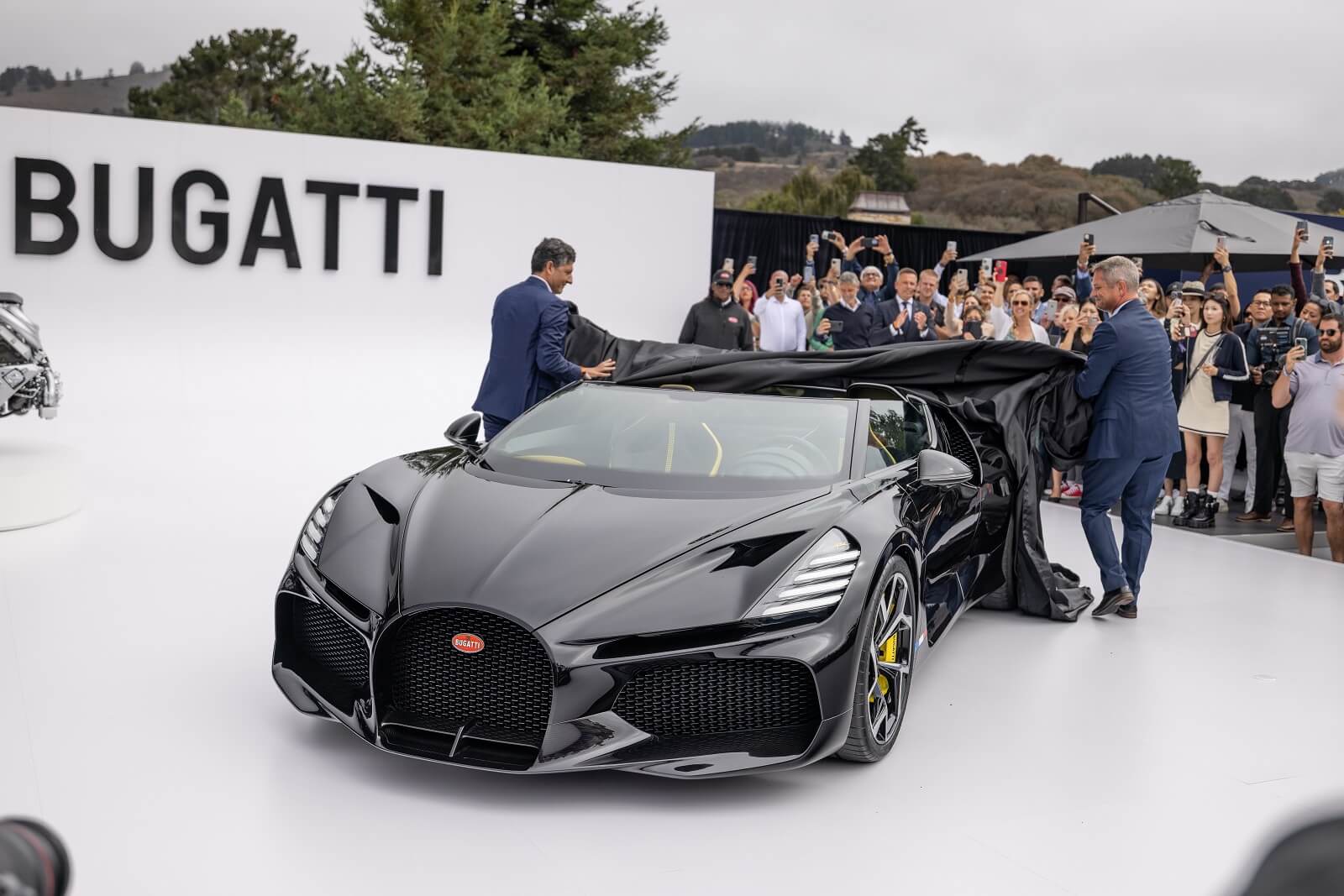 Arguably the most anticipated car of the year has just been unveiled at The Quail.
Welcome to the 260MPH Bugatti Mistral – Costing around $6M and already sold out of its 99 car production run.
Think of the Mistral as an open-topped Chiron and it is the last car Bugatti will ever build with the legendary 8.0-liter, W-16 engine.
As always live coverage is first on the Cars247 Instagram so make sure you are following.
Credits
Photographer – Soren Swift
Location – Pebble Beach
Event – The Quail