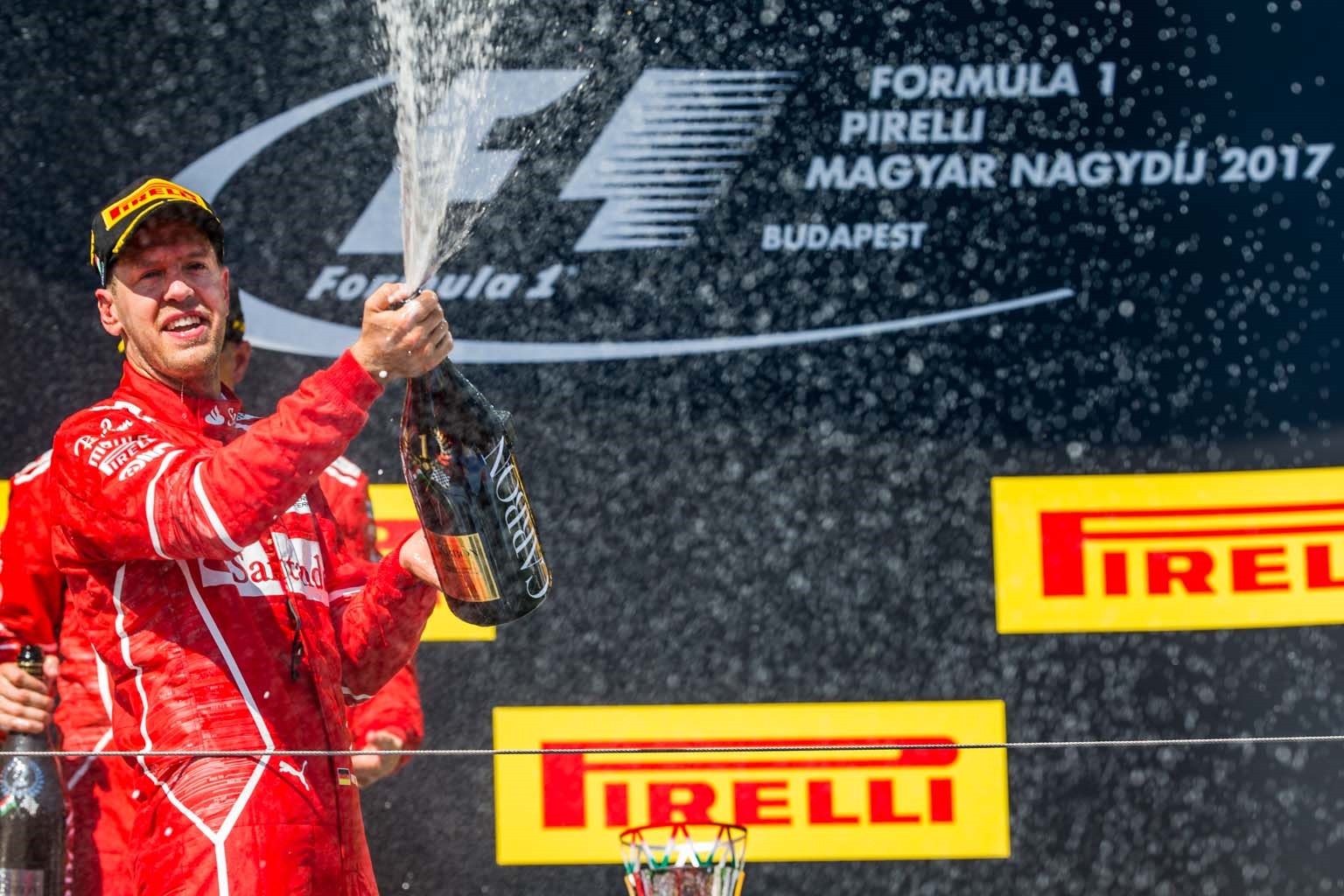 Sebastian Vettel heads into the F1 'summer break' having extended his world championship lead with victory in the Hungarian GP. Kimi Raikkonen taking second behind Vettel making it a day for the prancing horse when Ferrari bosses were on the pit wall.
Vettel, handicapped for most of the race by a steering issue, owes his top step finish to team-mate Raikkonen not challenging him for the lead as his pace evaporated. Team orders proving a feature of the race.
Lewis Hamilton surrendered third place to Mercedes stable-mate Bottas at the final corner after previously being let through by the Finn in order to attack the Ferraris.
With team orders rather than race pace deciding Ferrari's finishing order, Mercedes' decision to swap their drivers on the last lap will be fiercely debated – especially if it ultimately costs Hamilton a fourth world title.
The result means Vettel, who had started the race from pole position, will take a 14-point lead over Hamilton into the summer break at the head of the Drivers' Championship.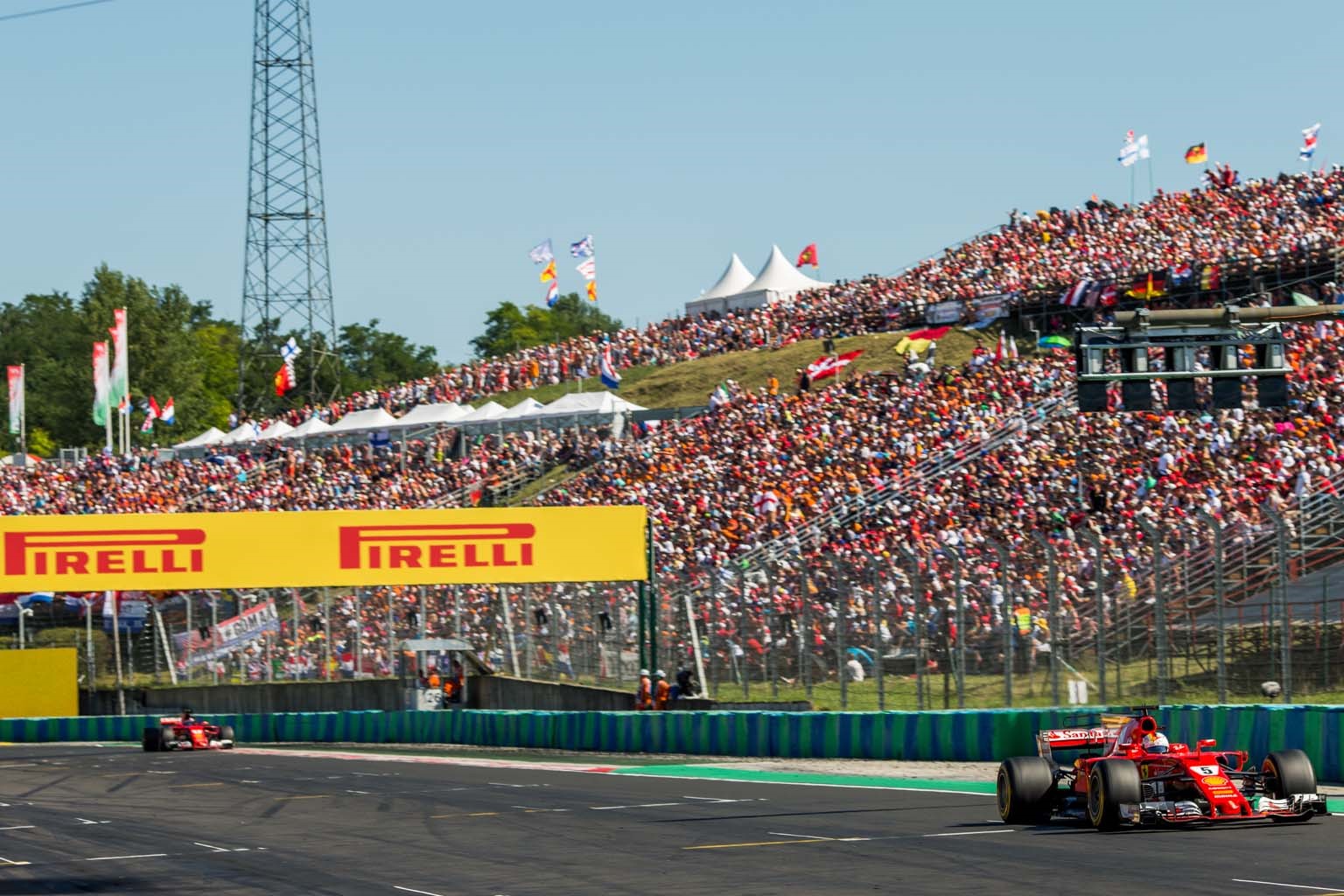 When Bottas let Hamilton through LH immediately produced enough pace to catch the Ferrari's but not enough to overtake Raikkonen around a Hungaroring circuit where overtaking is notoriously difficult – or rather the regulations make it difficult. The fans watching on as frustrated as Hamilton as no car could really get close to mounting an attack.
Hamilton then slowed down on the final lap to let Bottas back through on the very last corner and crossed the line just ahead of Red Bull's Max Verstappen.
Verstappen had earlier been involved in the race's most controversial incident when he crashed into team-mate Daniel Ricciardo on the first lap – busting Ricciardo's radiator wide open. Rather Team Fighting rather than Team Orders over at Red Bull.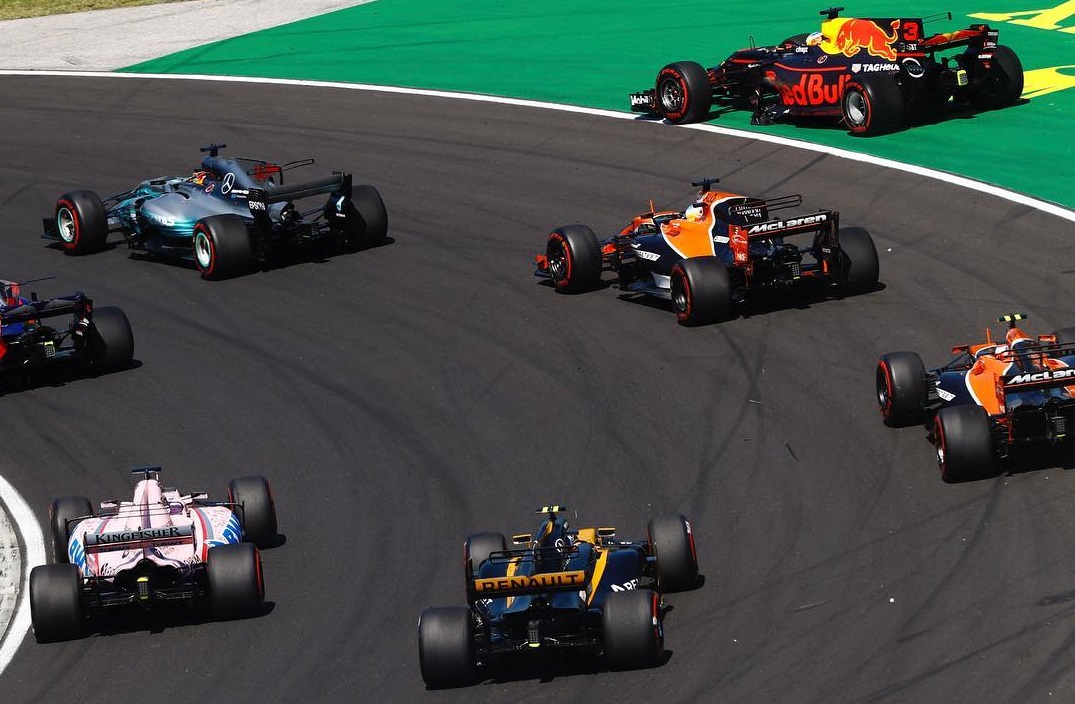 A furious Ricciardo later described Verstappen's move as "amateur" and a "sore loser". In reality, it was a first lap lock up from a driver looking to impress after repeated bad luck this season. Running wide on to the 'dirty marbles' a corner before would not of helped Max's grip as he did indeed run on straight into his teammate at the next corner.
The Budapest stewards were as harsh as Ricciardo, giving a 10-second penalty against the teenager to be served at the first pit stop. But for that misdemeanor on lap 1, Verstappen, who issued a public apology to Ricciardo, could have been an unlikely challenger for victory finishing just his penalty away from the top step.
Fernando Alonso finished sixth and had a strong shout for the drive of the day, setting the race's fastest lap in the process and propel McLaren off the bottom of the Constructors' Championship.
Alonso then started his summer holidays in style with a mock salute of his deckchair sit-down in Brazil two years ago, demonstrating why he is always a fan favorite. The pain of the team he walked away from finishing 1/2 not on show.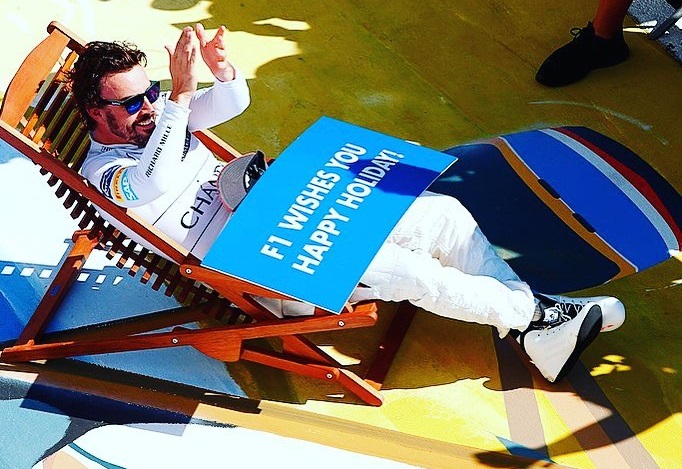 The season seems to be about statements and swinging advantages. Ferrari land a punch, then Mercedes land a punch. Ferrari dominance was clear this weekend. Even broken steering could not stop the flying Ferrari's. With the head of Ferrari on the pit wall and Forza Ferrari delivering a 1/2 perhaps the biggest statement so far was just made – especially as it's 4 weeks until F1 descends on a proper track – Spa.
Hungarian GP Race Result

1. Sebastian Vettel, Ferrari
2. Kimi Raikkonen. Ferrari
3. Valtteri Bottas, Mercedes
4. Lewis Hamilton, Mercedes
5. Max Verstappen, Red Bull
6. Fernando Alonso, McLaren
7. Carlos Sainz, Toro Rosso
8. Sergio Perez, Force India
9. Esteban Ocon, Force India
10. Stoffel Vandoorne, McLaren
11. Daniil Kvyat, Toro Rosso
1. Jolyon Palmer, Renault
13. Kevin Magnussen, Haas
14. Lance Stroll, Williams
15. Pascal Wehrlein, Sauber
16. Marcus Ericsson, Sauber
Did Not Finish: Nico Hulkenberg, Paul Di Resta, Romain Grosjean, Daniel Ricciardo