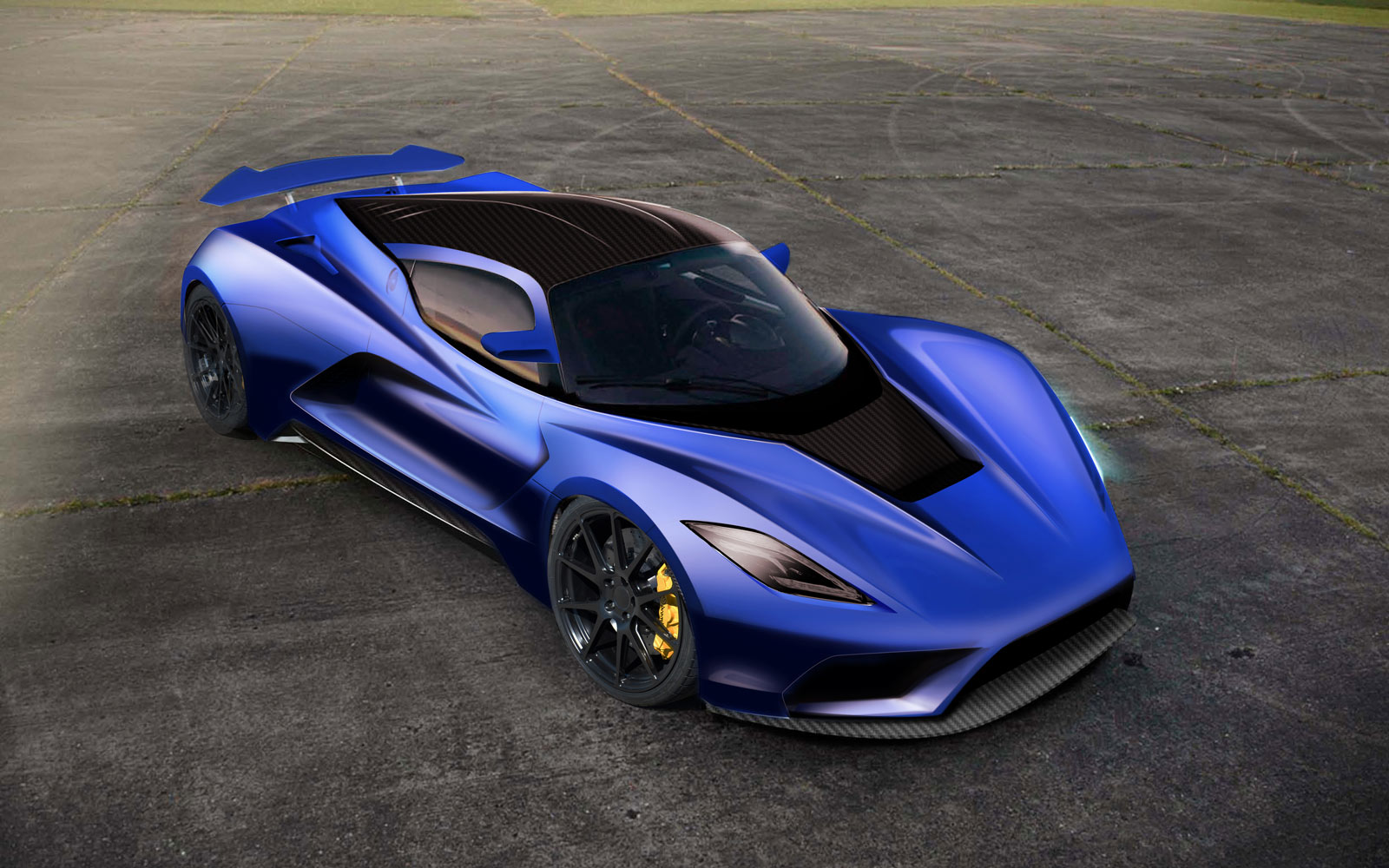 Hennessey, the makers of the 1,451hp 280mph Venom GT have confirmed the last ever Venom GT has rolled off its production line. It has already been sold with a price tag of $1.2M. So what does this mean for Hennessey?
It means a car first teased in 2014 will now start production. The Hennessey Venom F5. Named after the strongest tornado possible Hennessey say the F5 will not only outgun the Veyron Super Sport's 267.85mph and the Venom GT's 270.49mph, but will continue on to an eye-watering 290mph top speed.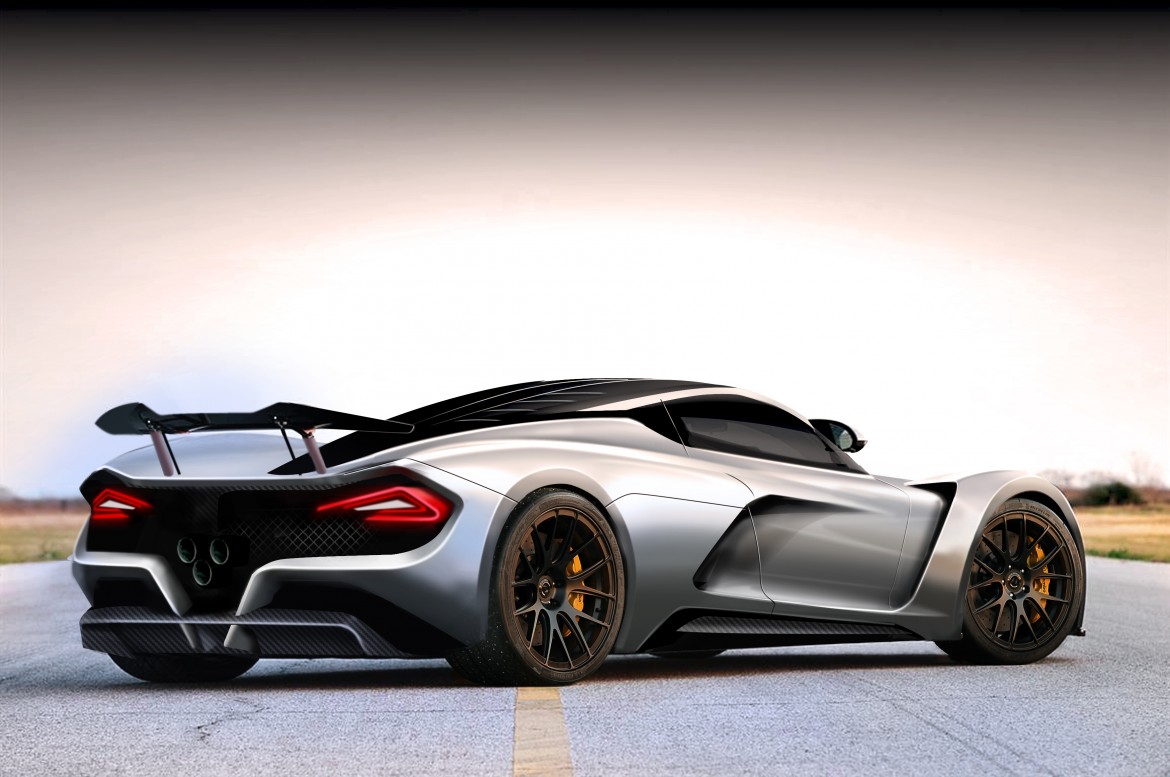 Details are still sketchy but expect an upgraded Venom GT in every department. The main upgrade being that the Venom F5 will be offered with a single-clutch paddle-shift transmission – the manual will also be an option. Whilst the manual may be more fun, it was the biggest limiting factor on the top speed efforts of the Venom GT.
A production run of over 30 cars is planned and expect the Venom F5 to cost more than the $1.2 MILLION Venom GT.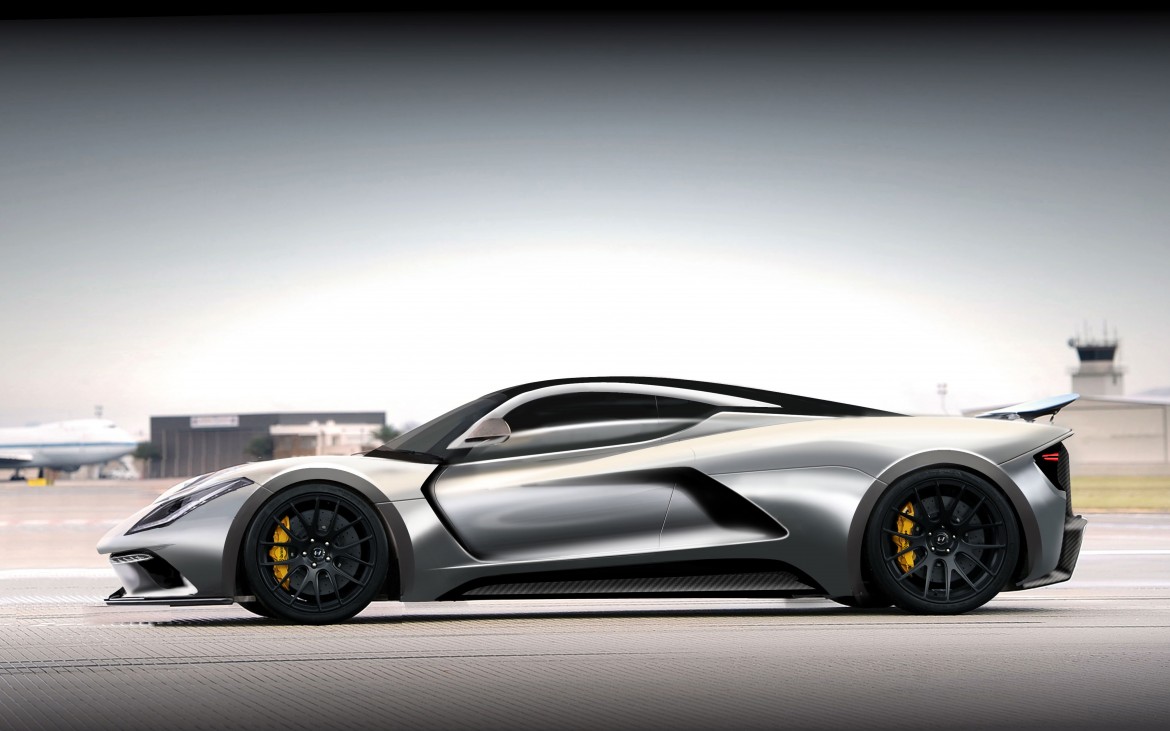 It is to be noted the Bugatti Veyron Super Sport still owns the fastest top speed record. The Venom GT's run was on Nasa's runway – in one direction. Runs in both directions are needed for the record. It is also worth noting Bugatti have not put the Chiron, the Veyron's replacement, through its paces yet.
It appears the Top Speed race is hotting up again.
"With the F5, we definitely want to validate its top speed potential," says Hennessey. "We'll probably go to Bonneville. But running on the salt flats is a challenge, for sure."