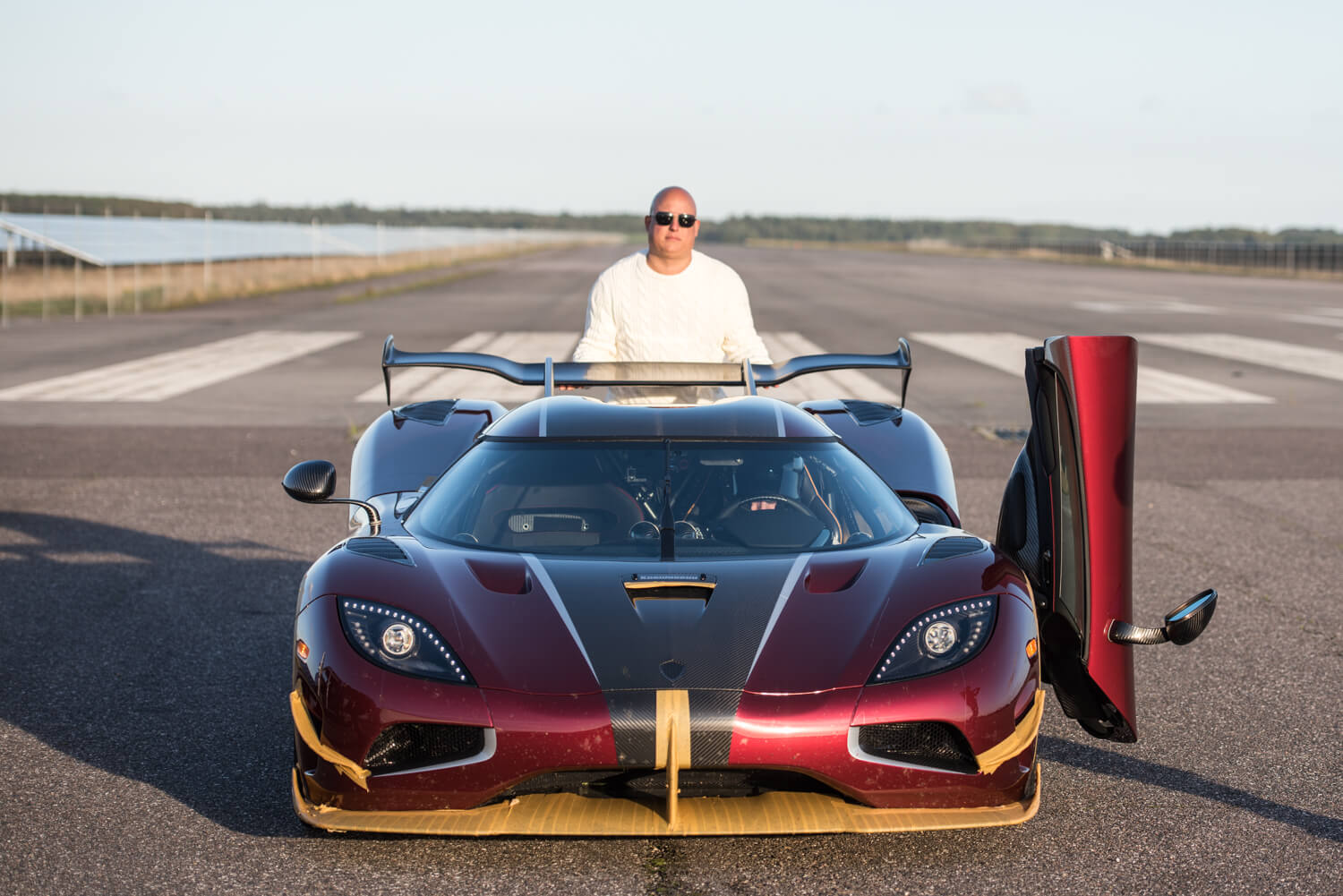 For reference, 400KPH equates to 248.5MPH.
You may have noticed we were quiet on the new Bugatti Chiron World Record of 0 – 400 – 0 in 42 seconds last week. That was because we knew this was about to happen…
*On October 1st, 2017, a Koenigsegg Agera RS drove from 0 km/h to 400 km/h  and back to 0 (0 – 400 – 0) in 36.44 seconds. The Agera RS was driven by Niklas Lilja and the run was made at an airfield in Vandel, Denmark.
That is some 6 seconds faster than the Bugatti Chiron effort a couple of weeks ago…
*World record for the BUGATTI Chiron: the 1,500 PS super car has accelerated from a standing start to 400 km/h (249 mph) and braked back to a standstill in just 42 seconds (41.96). This is the fastest time ever reached and officially measured for this driving maneuver for a production vehicle throughout the world.
In summary, we like to think of it like this –
Bugatti: "Fastest car in the world, 0- 400 – 0 km/h in just 42 seconds"
Koenigsegg: "Hold my beer"
Let's take a closer look at the world beater in question. The King of Speed. The Koenigsegg Agera RS.
Firstly lets clear one point up which we have seen being made across the web. 'The RS is not even Koenigsegg's top model – The One:1 is' – which is correct. However, this RS has the engine out of the One:1. So it's a mutt, a cross breed or how we like to think of it. Frankenstein. It is a similar Frankenstein build to what we saw with the now Instagram famous 1of1 Koenigsegg Agera RS1.
Think of it as a lighter Koenigsegg One:1. Making it – in reality – the best car Koenigsegg could have thrown at the job.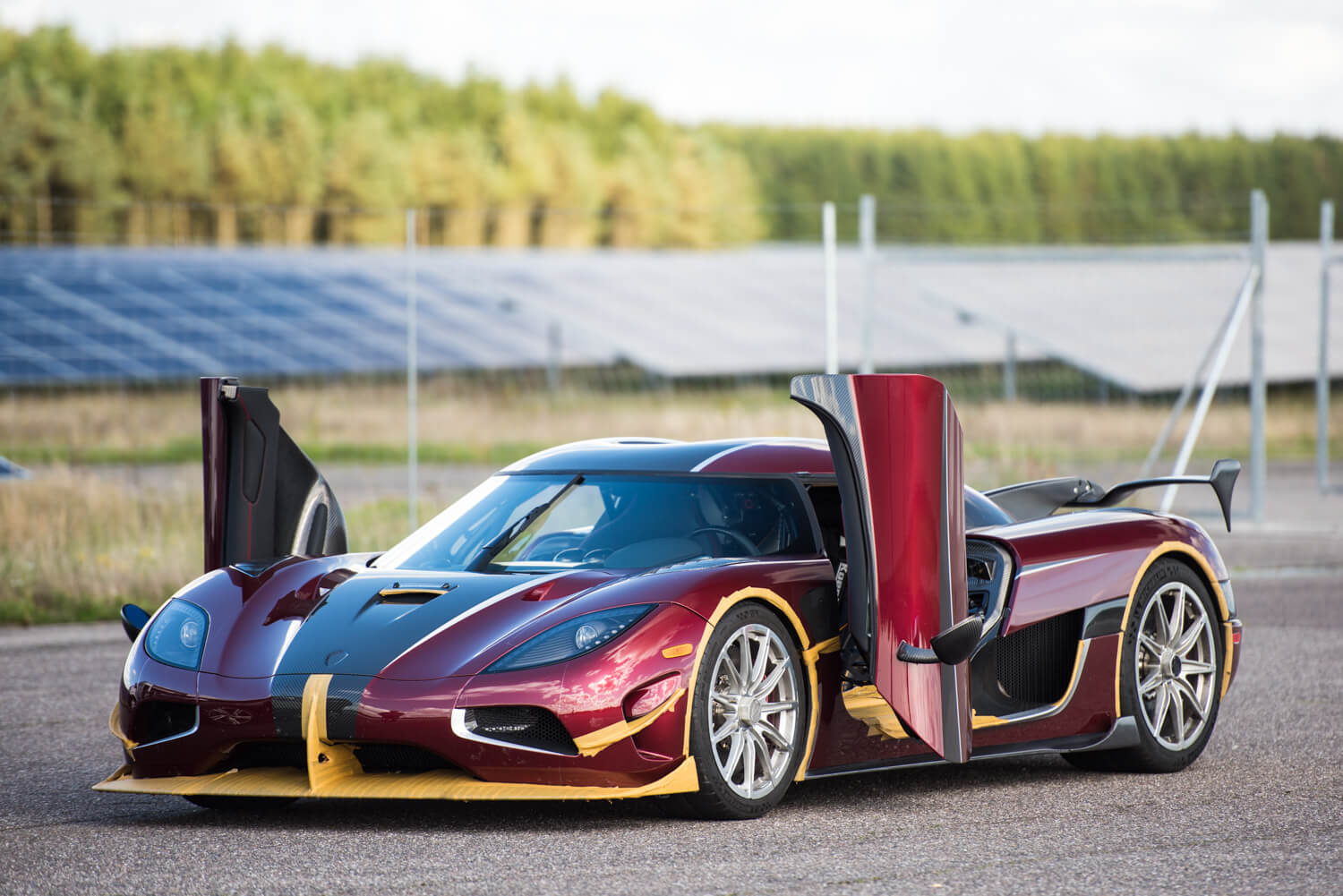 The Agera RS used for this 0-400-0 run is destined for delivery in the United States. Koenigsegg confirmed –  'It features our 1MW engine upgrade, providing 1,360hp and 1,371Nm of torque (1,011 ft lbs)'. This particular RS is also equipped with Koenigsegg's optional and removable rollcage.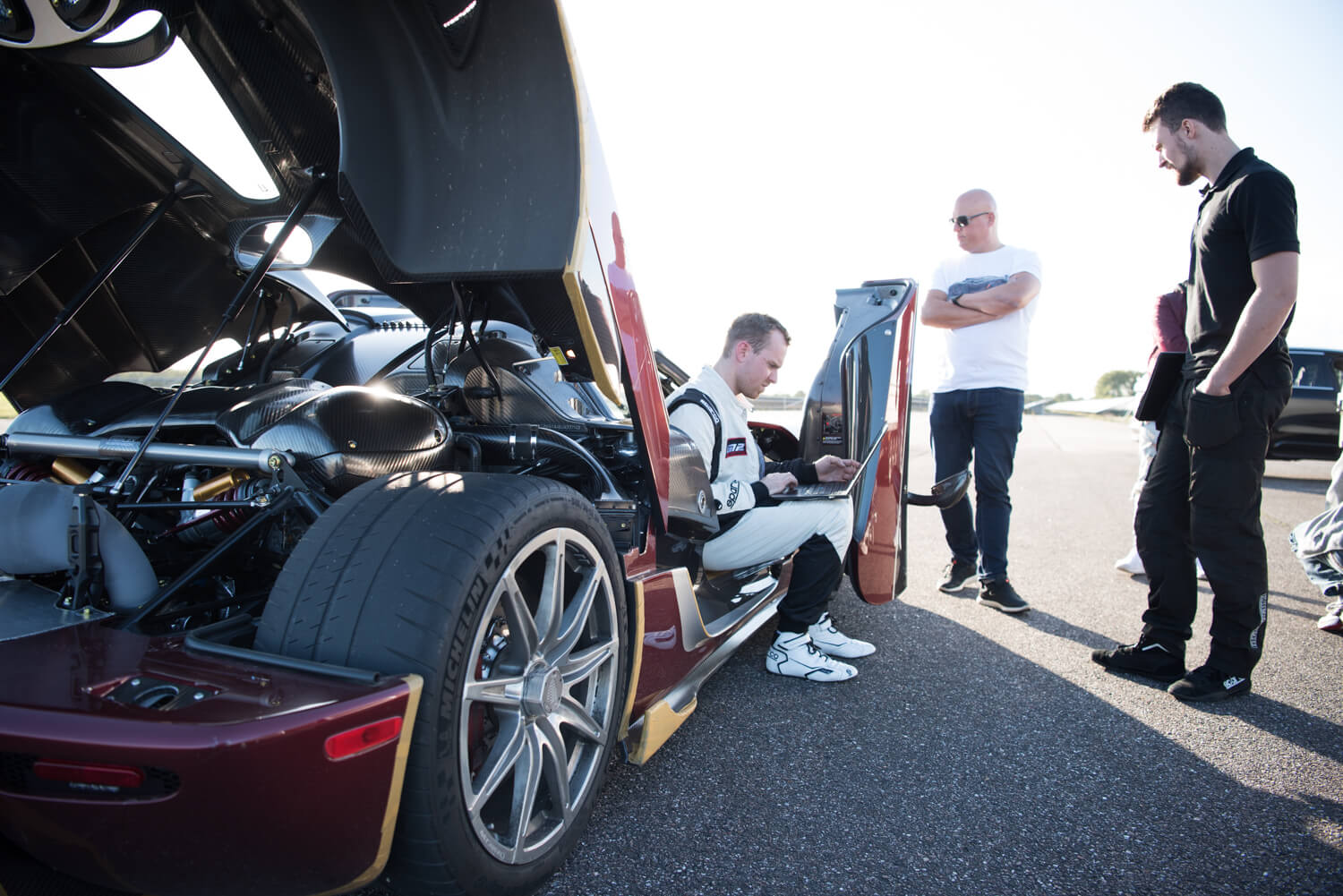 Koenigsegg said:
'The 0-400-0 run is something that we are planning for the Regera in the future, a car perfectly suited to this task. So why do it now in an Agera RS?. The owner of the Agera RS used for this 0-400-0 run is very keen for us to verify the car's performance in comparison to other manufacturers. This run was a great opportunity to do so'
This hints that Koenigsegg believes the Regera might be quicker. The 'direct drive' (no gears) system on the Regera coupled with electric motors may provide a better launch and save the time lost during the shifts of the RS.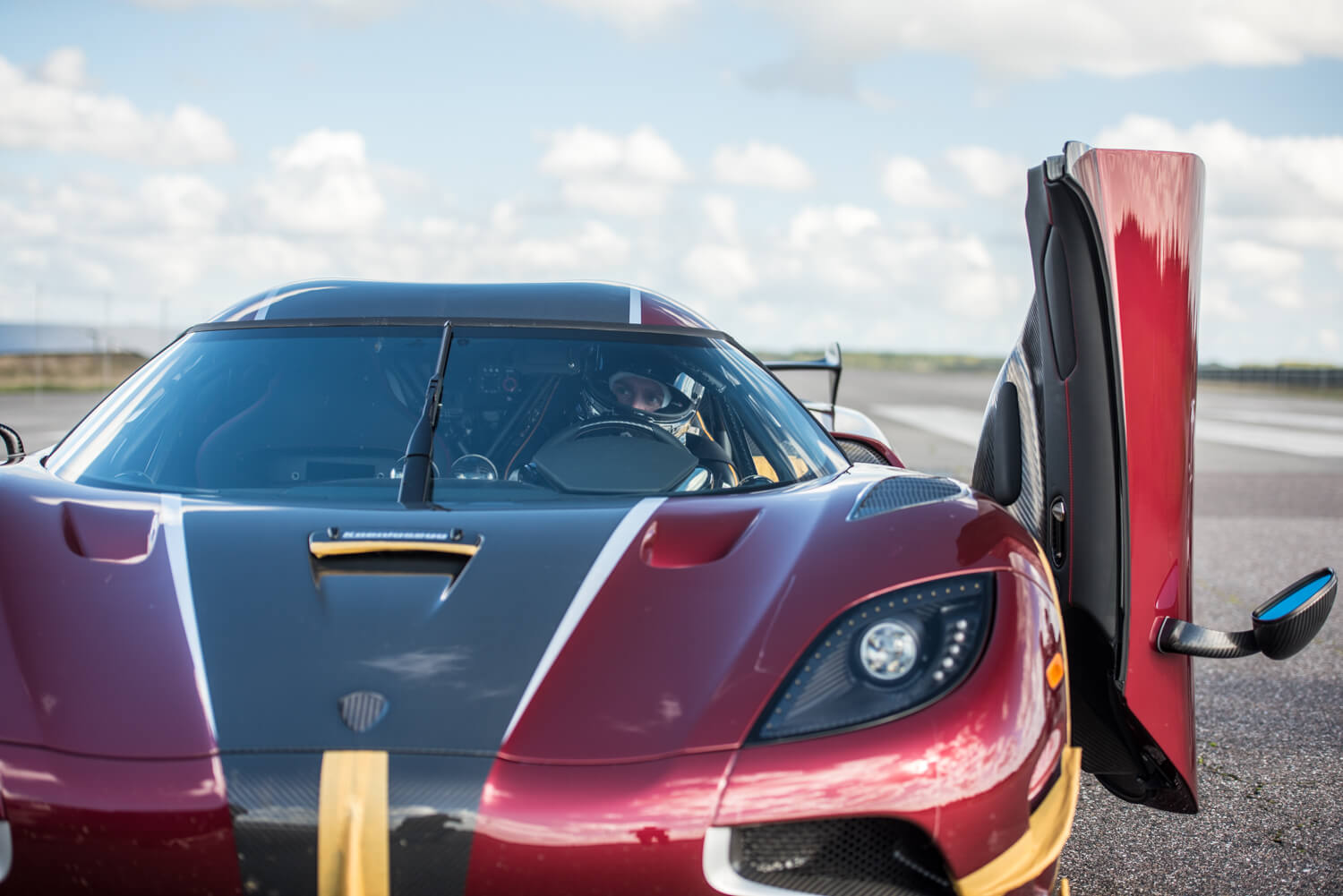 The Agera RS took 26.88 seconds to accelerate to 400 km/h over a distance of 1,958 meters. Deceleration took 9.56 seconds over 483 meters. The total distance used for 0-400-0 was 2,441 meters.
Christian von Koenigsegg, Founder and CEO:
'It makes me so proud, so happy and excited to see what we have achieved as a team with the Agera RS. A result like this does not just happen. It may have only taken a few hours of driving to complete this run, but we cannot overlook all of the work that went into creating the car in the first place. Building these cars takes everything we have. We give it our all, every day of every week. Without this commitment to excellence, we would not be worthy of either the result or the reward.'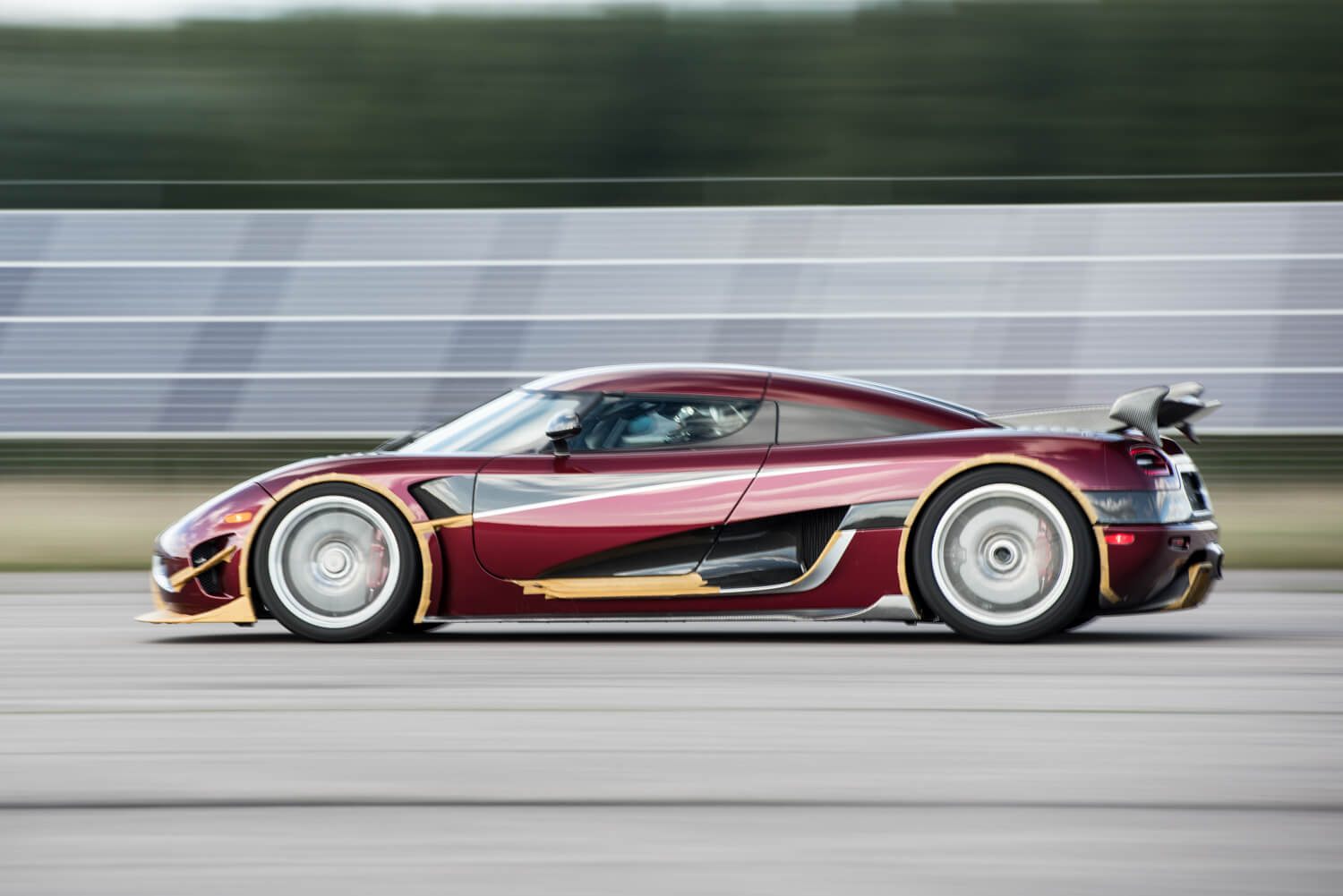 'Dreams CAN become reality. The story of David and Goliath continues to resonate. It is so important to visualize our efforts and results. It gives fuel to the dreamers and visionaries striving to realise their goals. YOU CAN DO IT, regardless of how impossible it seems. This is probably the most important aspect and consequence of what we do here at Koenigsegg.'
We could not have said it better ourselves. Koenigsegg 1. Bugatti 0.