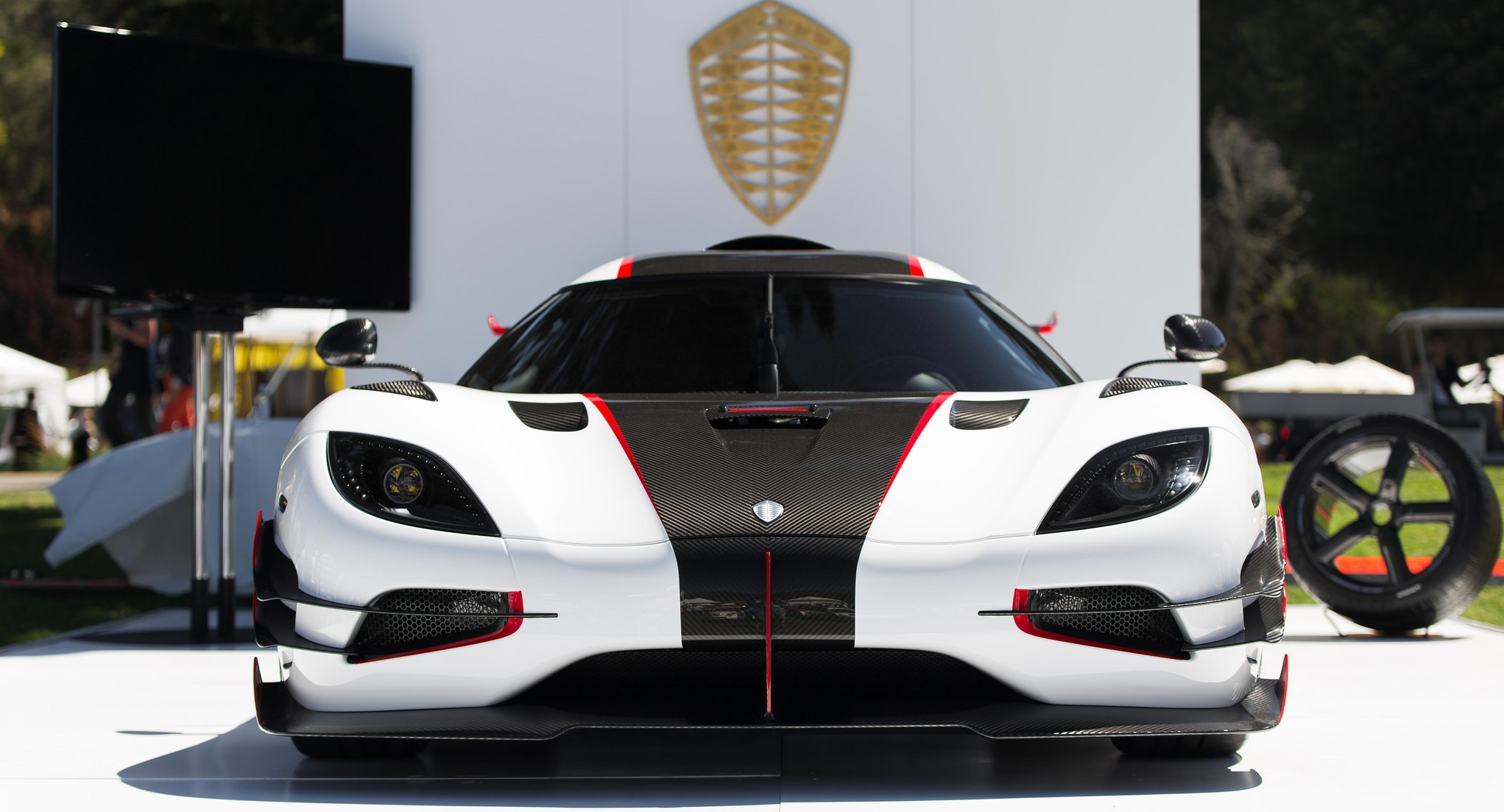 Power Output: 1MW
That is the rightfully claimed power figure of the Koenigsegg One:1. Koenigsegg themselves say this..
"The hp-to-kg curb weight ratio is an astonishing 1:1. This is the "dream" equation, previously thought impossible when it comes to fully road legal and usable sports cars. The One:1 is the first homologated production car in the world with one Megawatt of power, thereby making it the world´s first series produced Megacar."
Facts are facts: 1360HP and weighing 1360KG makes for that holy grail 1MW power output. Koenigsegg say they have done this through extensive weight saving through the latest technologies. The One:1 has a honeycomb monocoque chassis – the same as the F1 cars and its body is made from all carbon/kevlar. The only aspect of the exterior not to be woven out of carbon is the tyres. Specially developed by Michelin, these Michelin Cup 2 tyres have a speed rating of 440 KM/H. Yes that is 273 MPH.
As these close up shots show us, it really is a thing of beauty.
Megacar? Its hard to argue otherwise. Forget the facts, it just is – Mega.