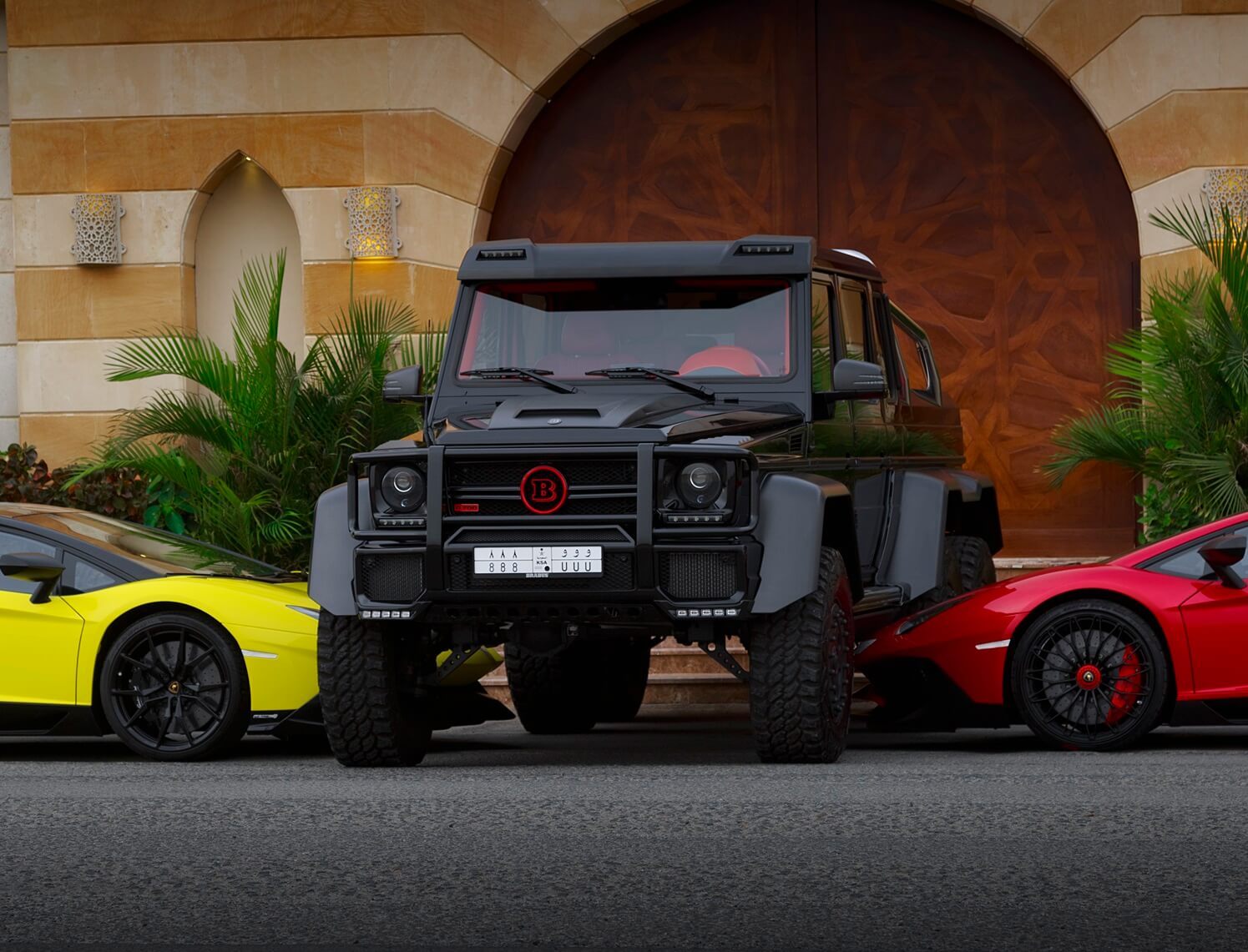 You may have heard of Brabus. We last featured them with this 840HP Merc GLS. If you are not familiar think of them as the Crazy wing of Mercedes. We said in the last Brabus piece…
"If you want a Mercedes with extra sauce you go and buy the AMG Version. If you want a Mercedes with chilli dip marinated in gunpowder you turn to Brabus."
And here is another reason why. Remember the Mercedes-Benz G63 G-Class 6×6 featured by Hammond on Top Gear? Well, Cars247 bring you the exclusive 1of1 Brabus version built as a one-off for a client in Saudi Arabia.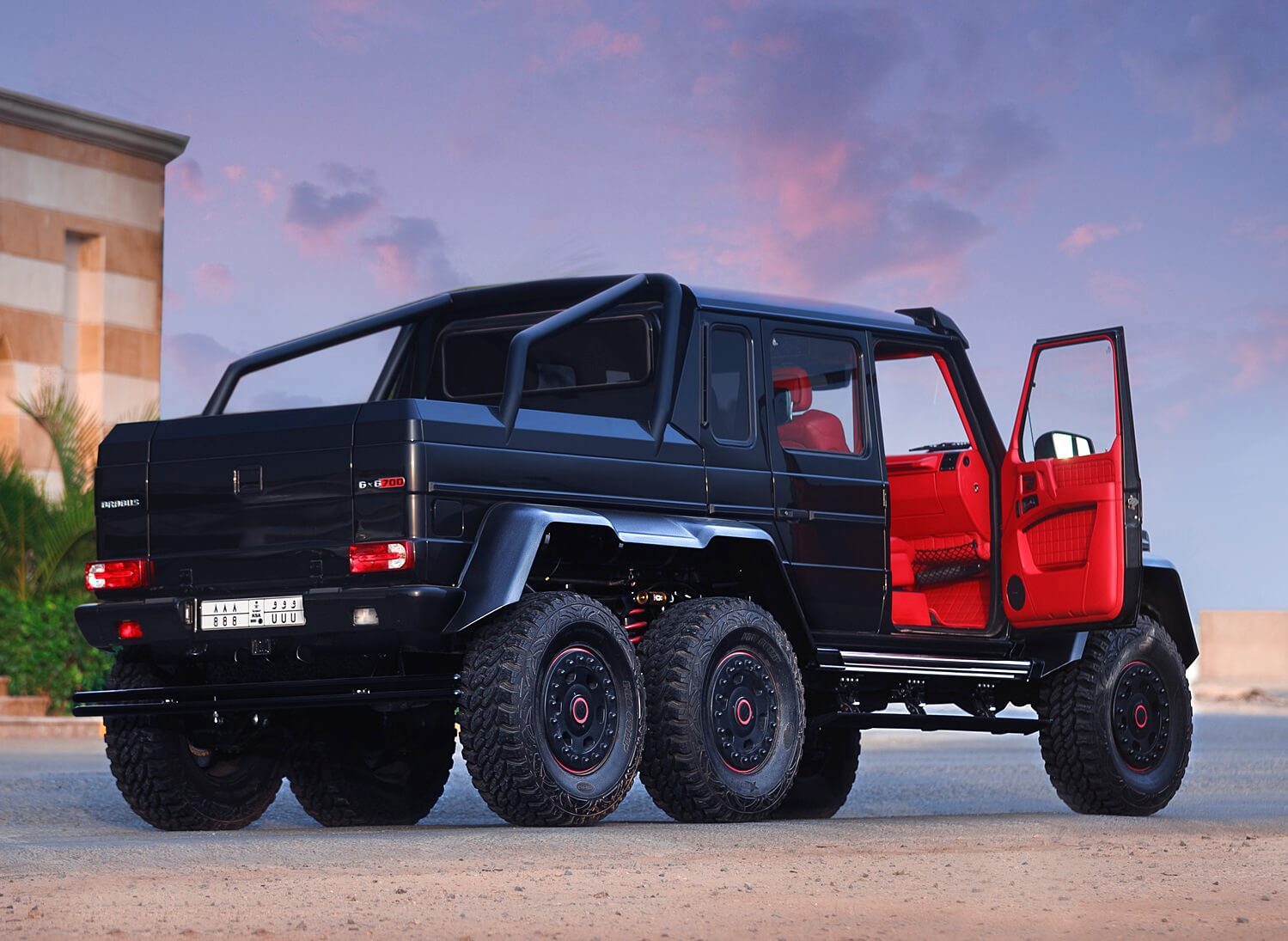 What you are looking at is officially titled the Brabus Mercedes Benz G700 6×6 and with a production run of 30 per year, it is rare. This particular Brabus 6×6 was modified so extensively it achieved 1of1 status as inscribed by Brabus on a plaque on the center console. Cost is in the millions, which makes it even more special to bring you these exclusive shots from Saudi Arabia by our official photographer Hosam Al Ghamdi.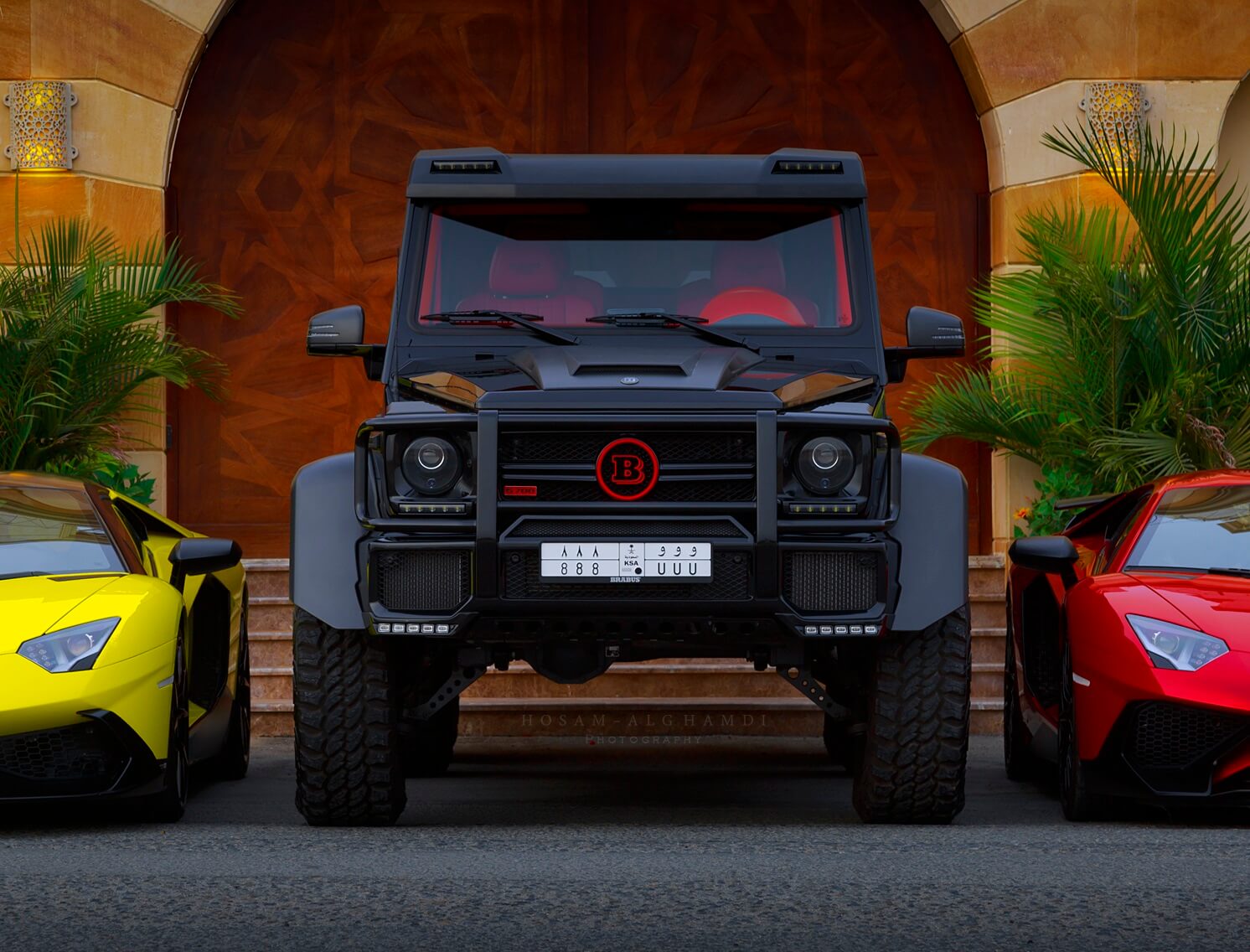 It is an amazing machine and we could throw facts at you all day…
The Brabus 6×6 has 690HP, weighs close to 4 ton, oh and has 6 wheels, yet it gets to 62mph in 4.4 seconds, with the tyres limiting its top speed to 99MPH. It is also 6 Meters long, 2 Meters wide and 2 Meters tall meaning it causes a few traffic jams. That is OK though as it has enough 4×4 trickery to fit in at an army base.
Whilst we could go on, we feel it best to let you take in the amazing creation through sight and admire what it was really built for – taking people's breath away.