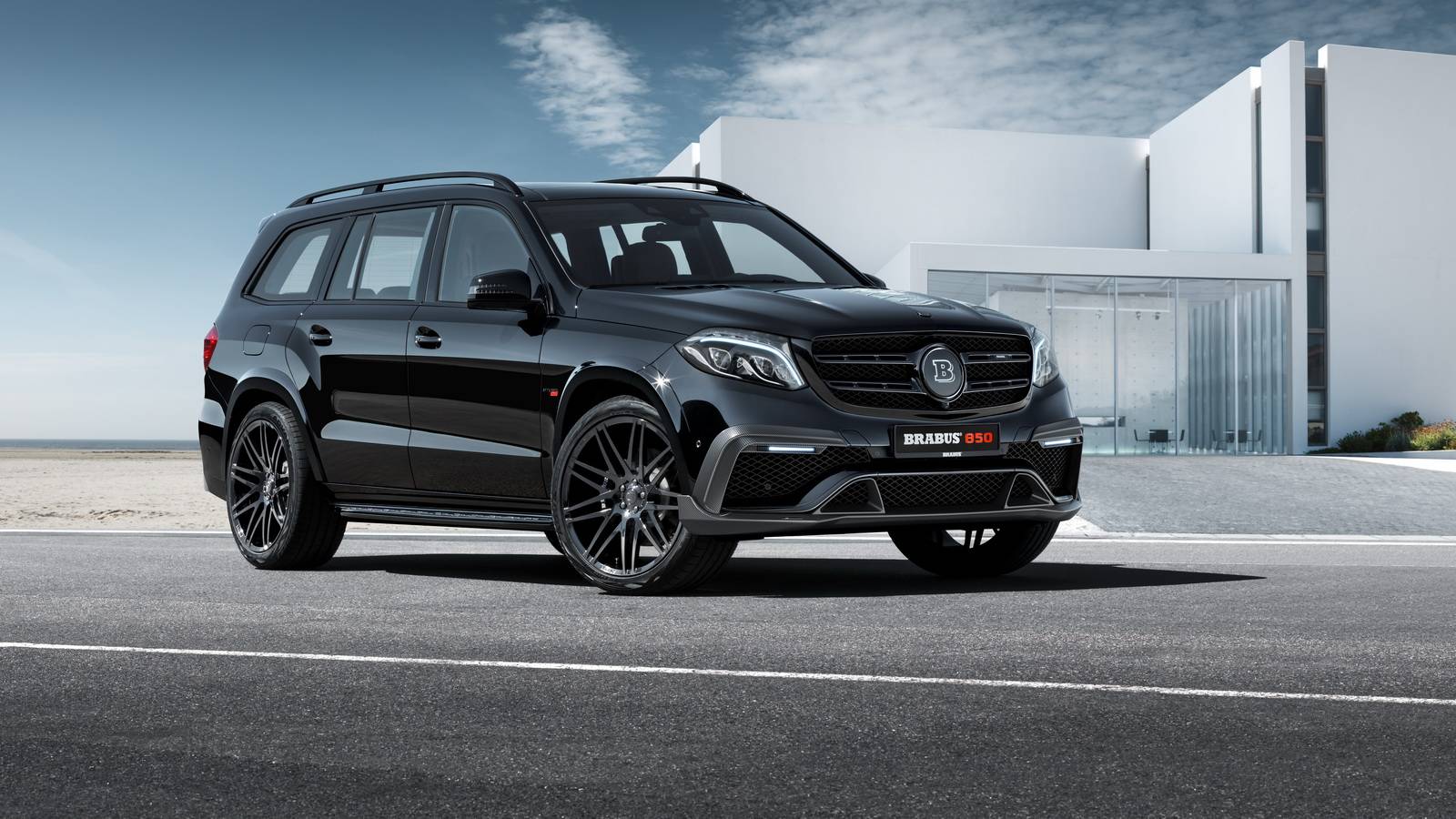 If you want a Mercedes with extra sauce you go and buy the AMG Version. If you want a Mercedes with chilli dip marinated in gunpowder you turn to Brabus.
The GLS is next on the Brabus hitlist – its named the Brabus 850 XL – and power is the order of the day. We are talking 840hp. That's 300hp more than the already bonkers GLS63 AMG achieved through a Brabus developed Turbo system which creates 1450nm of Torque. That is enough to detach a planet from orbit. Reliability is always a factor at this power range so Brabus has done the engine strengthening routine of forged pistons, rods and shafts. Even the inlets on the turbochargers are fitted with the same gold heat reflective sheething many first saw on the McLaren F1.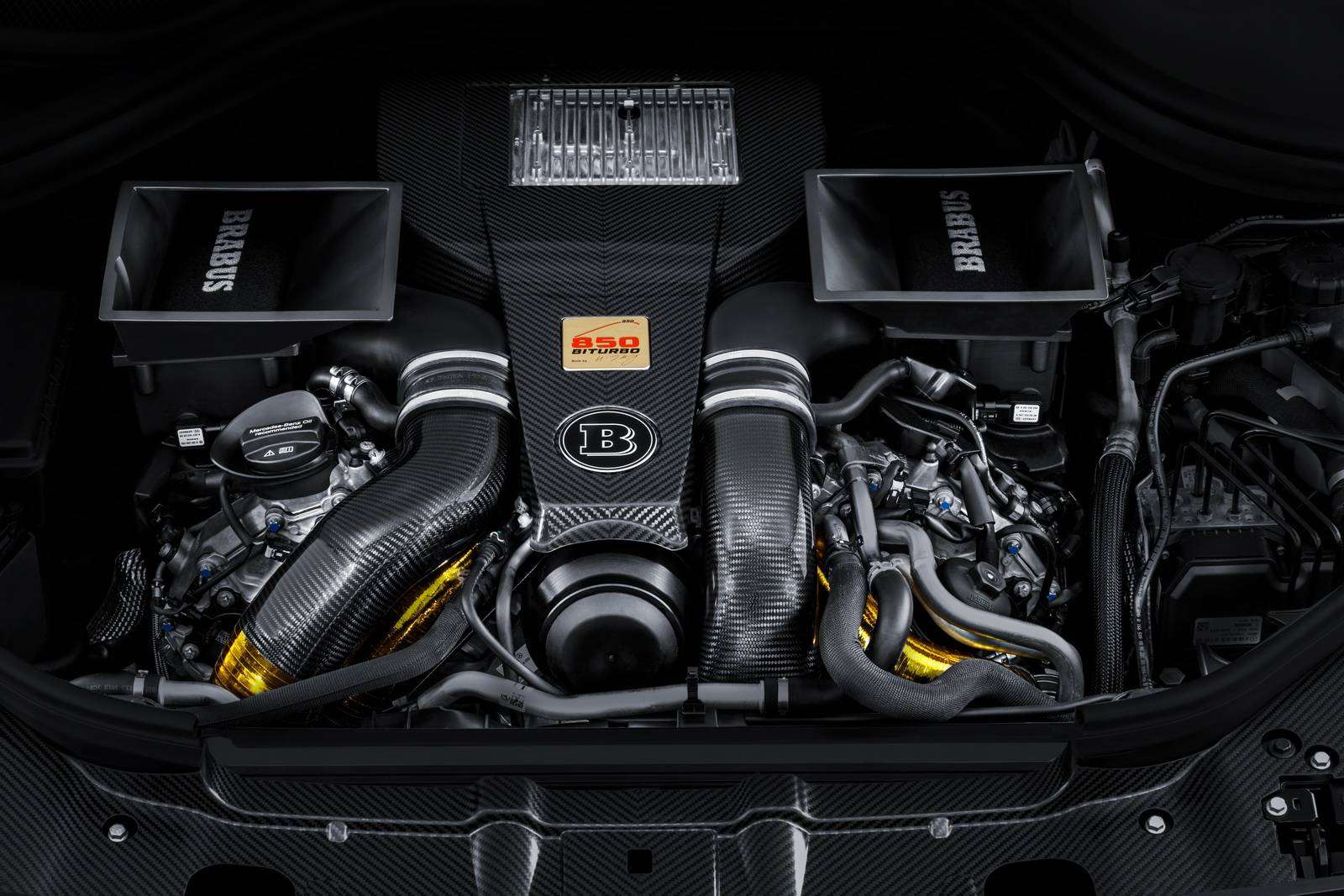 Continuing with the carbon obsession which seems to be dominating the tuning scene it is everywhere on the Brabus GLS. Carbon litters the front and rear bumpers and you can have the interior spec'd all carbon if you choose. Big wheels – a go to upgrade on any performance SUV – are also present with sizes ranging from 21in to 23in.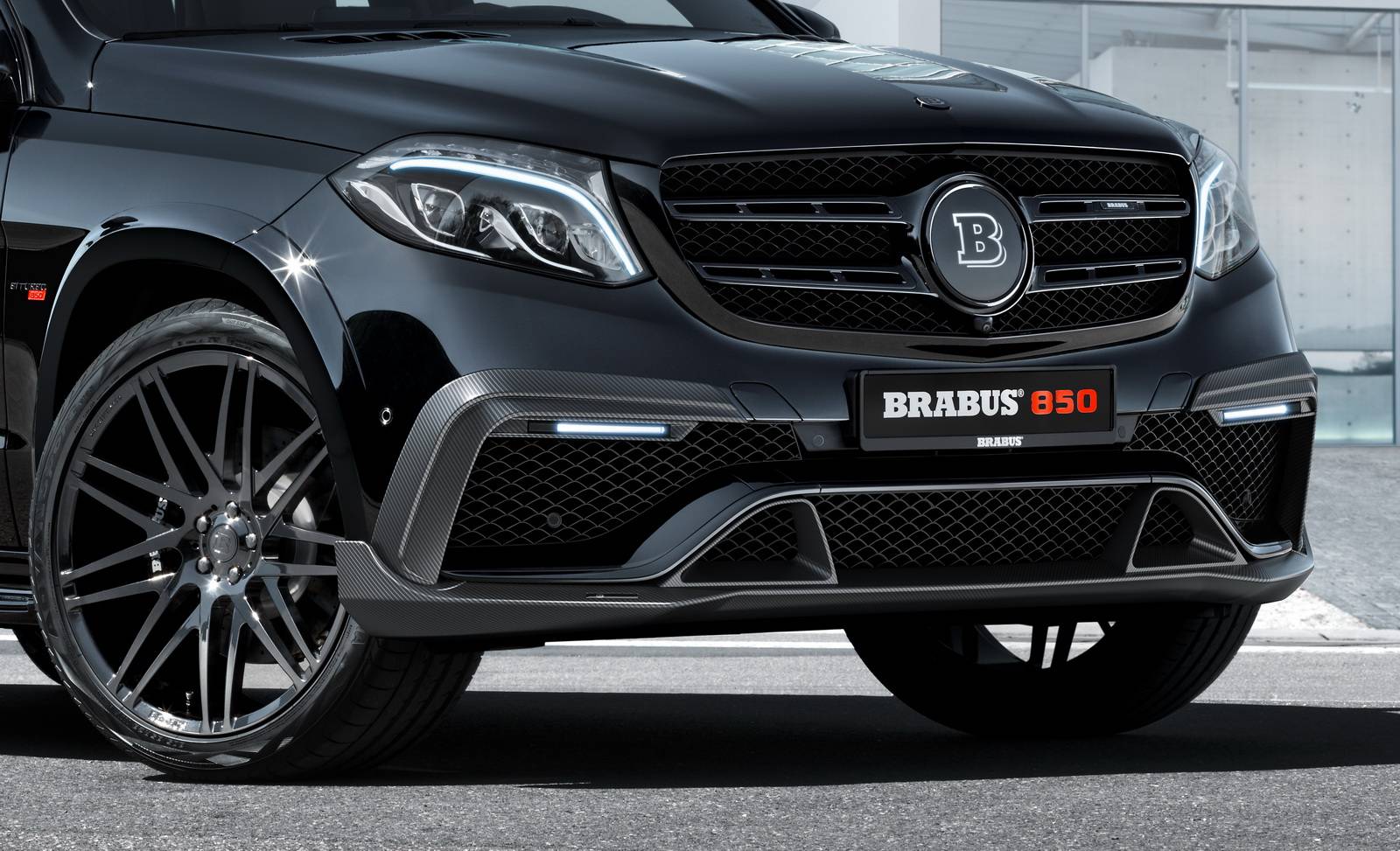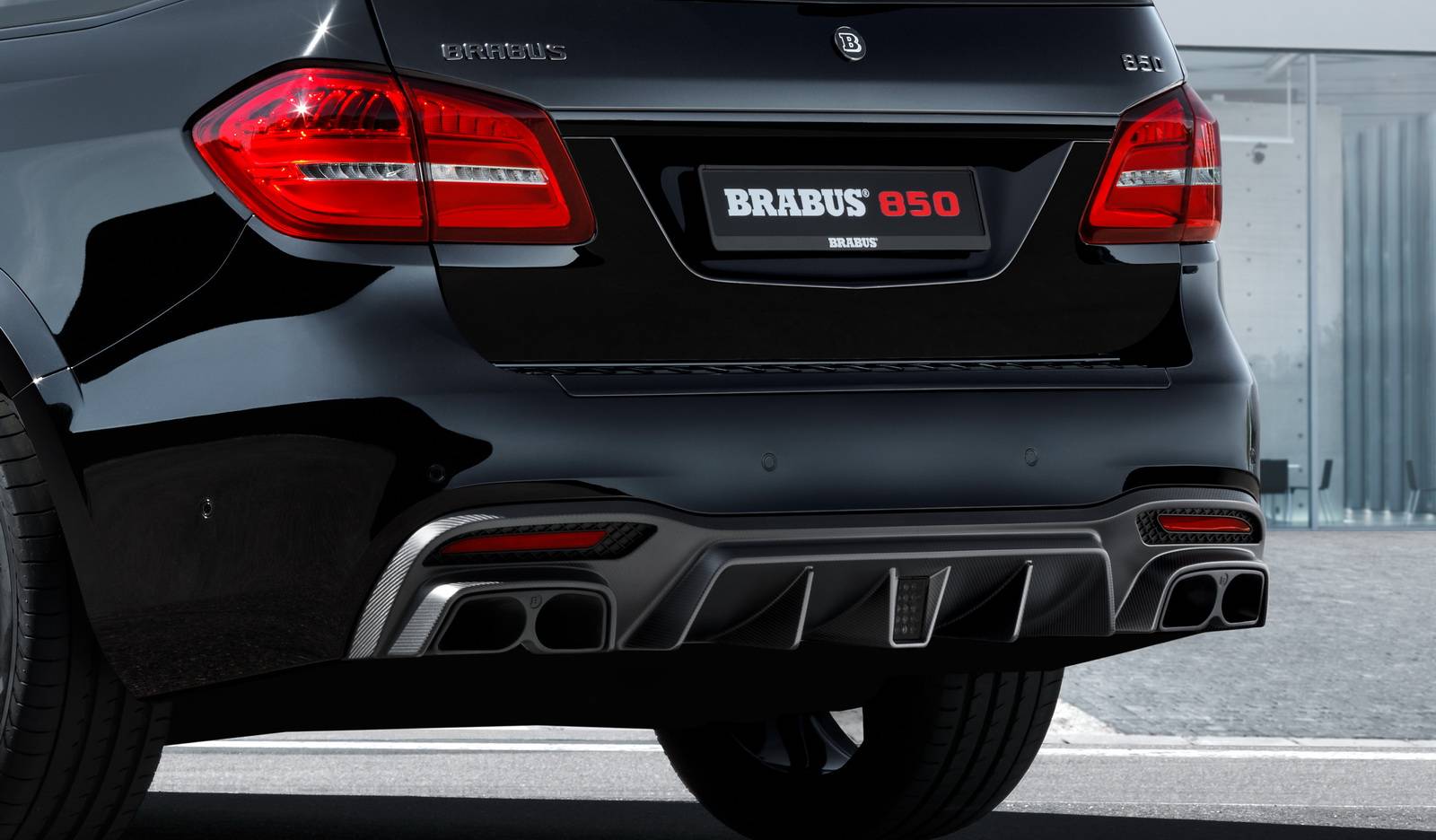 The Brabus also gets the Mercedes-Benz Airmatic suspension but a new 'special control module' by Brabus lowers the ride 30mm over the already performance driven GLS63 AMG.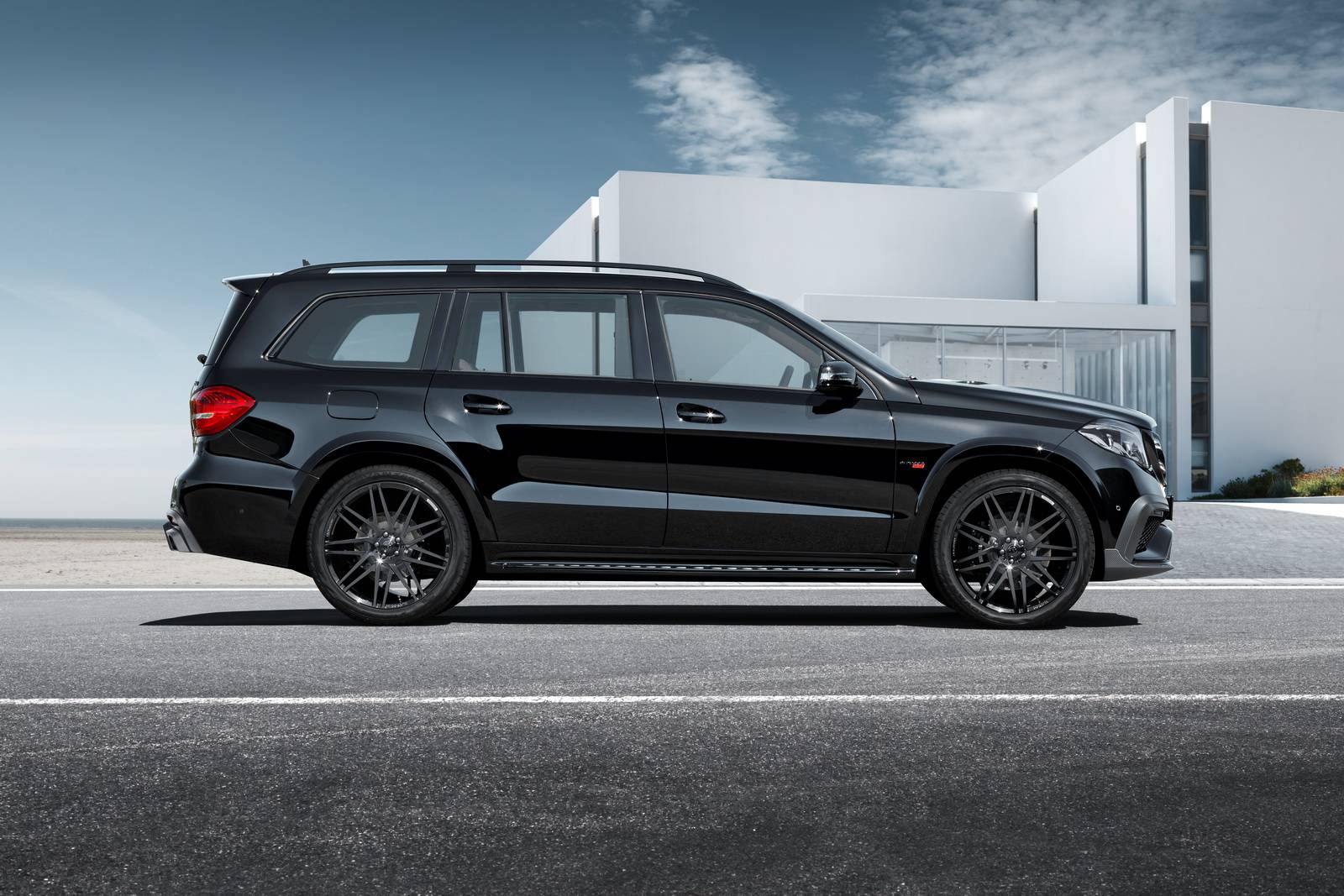 It's a special car, and with that comes exclusivity. Built to order the Brabus GLS can be built to any spec you desire with interior options effectively limitless. With that usually comes a big price tag which is currently unknown but you can guess it's not going in the budget category. Also, expect to be stopping at every service station on the Sat-Nav but to be honest when the car looks this good you want to be stopping and getting out every 10 minutes right?