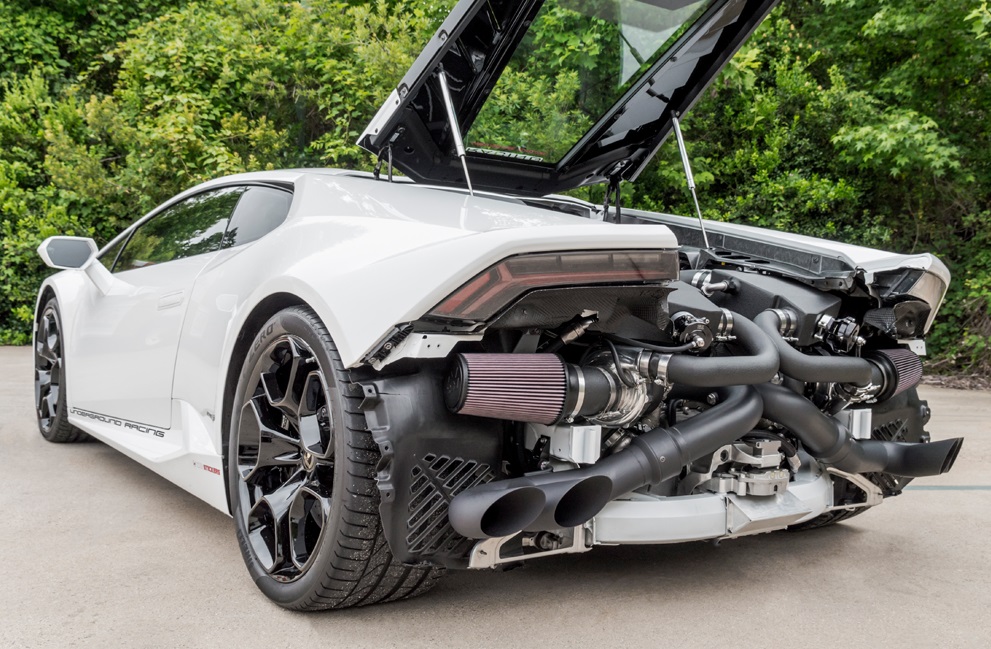 Underground Racing and drag365 just broke the World Record for a 1/2mile run. 257 mph in half a mile. Yes, half a mile.
It's an amazing feat for an aftermarket company – so let's dig deeper and look at the madness (and skill) behind the record-breaking.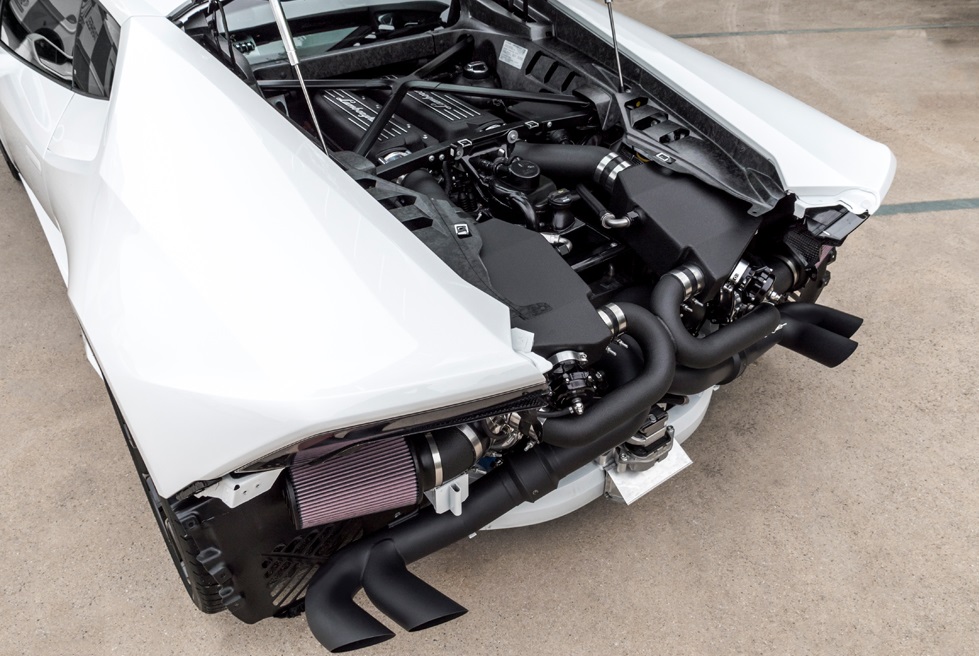 The car in question is a Lamborghini Huracan Underground Racing X Version. Based on the Lamborghini Huracan LP610-4 – most of the work goes on under the skin. The Huracan proving to be slippery enough out of the factory with aero/body modifications seemingly not needed.
Let us take a look at the spec…
Heavily Modified and Forged V10 engine Fitted with custom Twin Turbochargers by Precision Turbo. -1200hp on 93 octane fuel – 2200hp on Race fuel.
AWD system with launch control.
7 Speed air shifted sequential transmission with a billet differential.
Toyo R888 tyres.
Motec M1 electronic package.
Watching the video of the record it is mightily impressive. Getting a car to big power is not particularly difficult. Huge turbos get many cars to silly HP figures. It is putting the power down that matters. The AWD Lamborghini system helps as does the R888 tyres but most impressive is the transmission. The shift is seamless – something which kills most high HP cars. The engineering achievement to hook 2200hp that effortlessly is something to be admired.
The John Reed Racing designed custom MoTeC M1 harness and firmware for full direct injection control, gearbox control as well as traction control and LP610-4 front differential control setup plays a big part in the record-setting.
What makes Underground Racing's achievement even more impressive is this car is street legal. You can take the kids to school in it at 247mph. What a stunning piece of engineering the Underground Racing Huracan truly is.