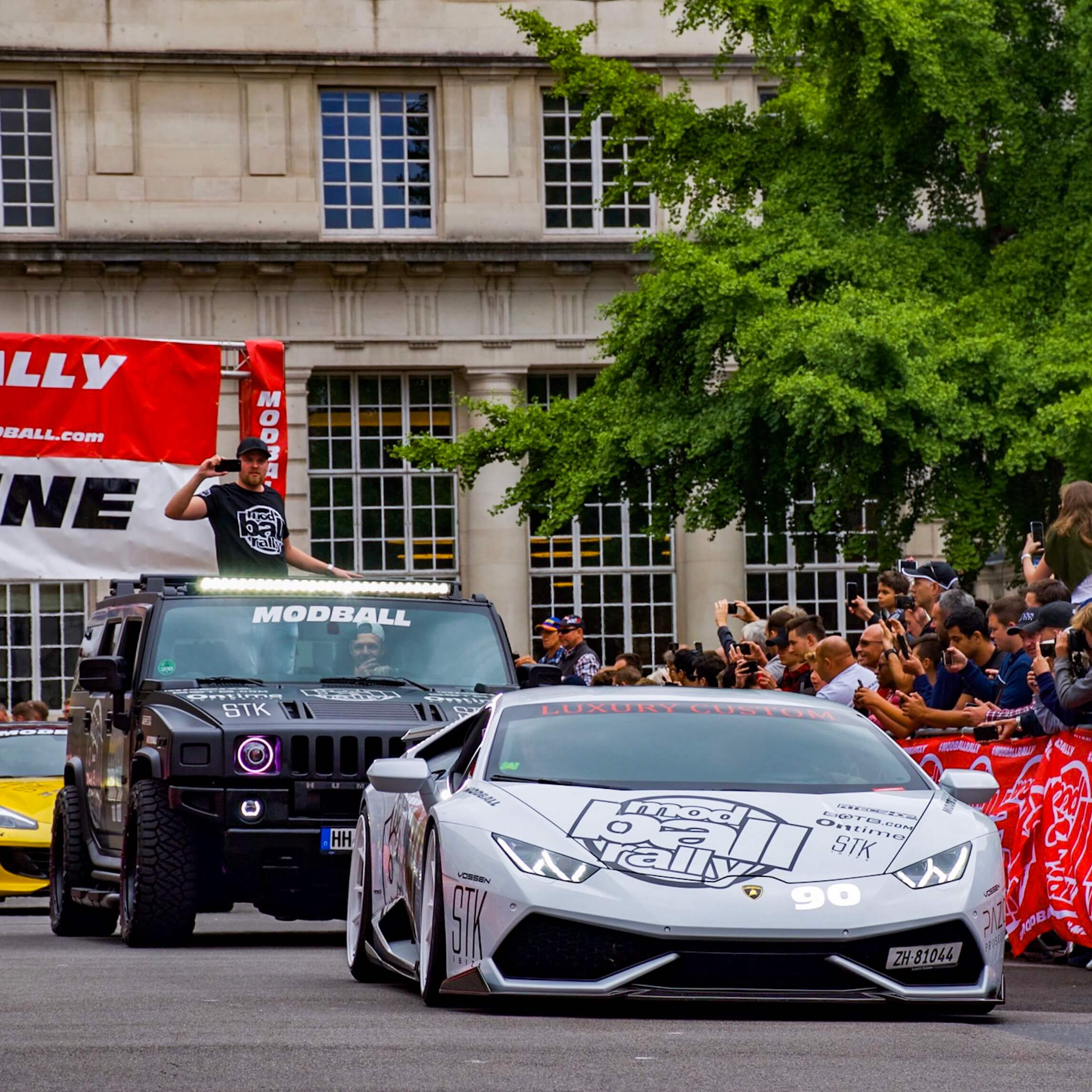 The UK has had it tough recently, you know why. London more so than anywhere else. The Modball Rally shutting down London – a mile away from where recent events occurred – is one of the biggest statements yet. It signifies much more than cars rolling through a London street. The turnout – its biggest since the event began in 2007 – made the statement. Our Official Photographer London Automotive was one of the ones not deterred, the draw of seeing some of the hottest cars in the world proving unmissable.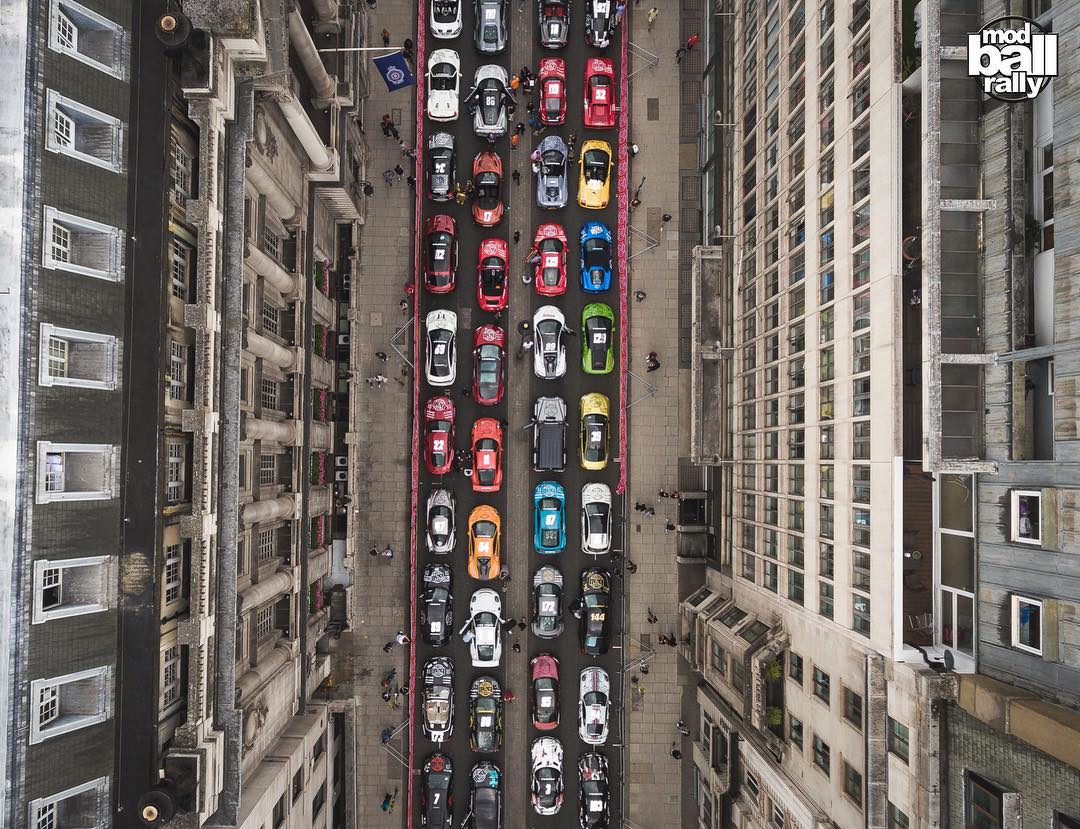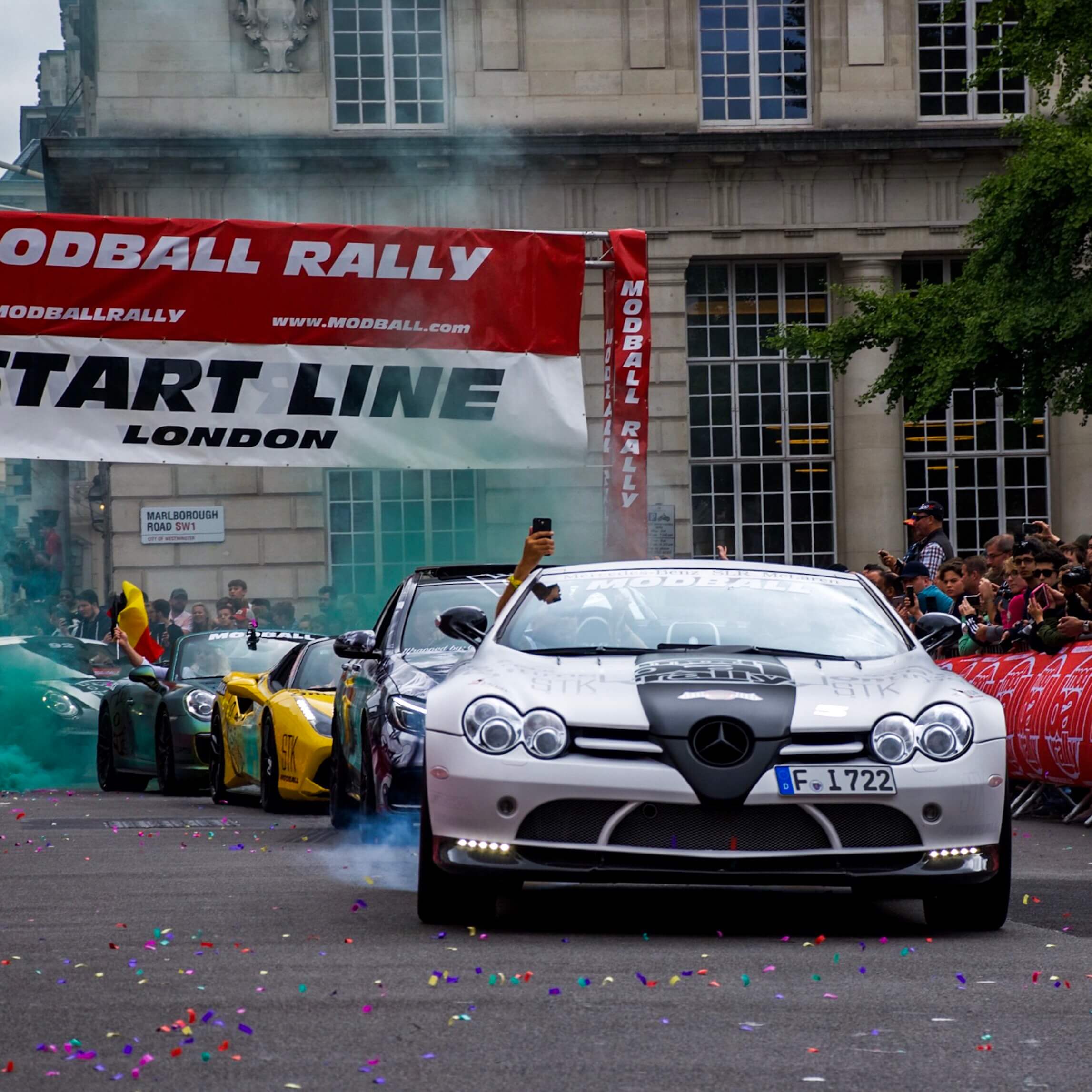 These shots are from the start line of the Modball Rally in Pall Mall, Central London. This is the location for the beginning of the 180 car strong, 7 day, 7 party road trip.
LONDON – LUXEMBOURG – GENEVA – MONACO (2 NIGHTS) – BARCELONA – IBIZA.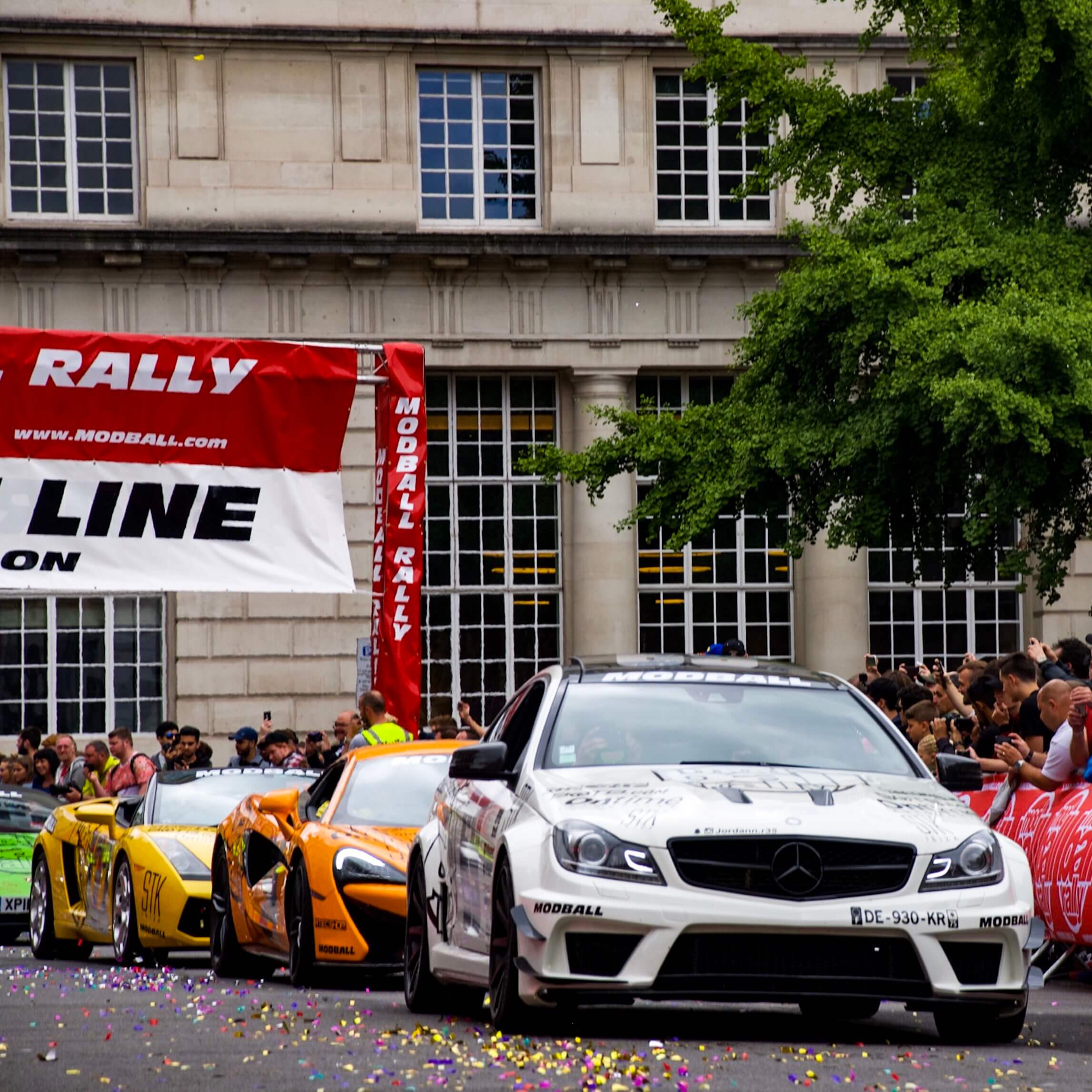 The Yiannimize 2017 Lamborghini Aventador S is a particular highlight of the 2017 Modball Rally and the type of car you can expect to see on the trip. Wrapped in Red Chrome it got plenty of attention at the start line. Rightly so…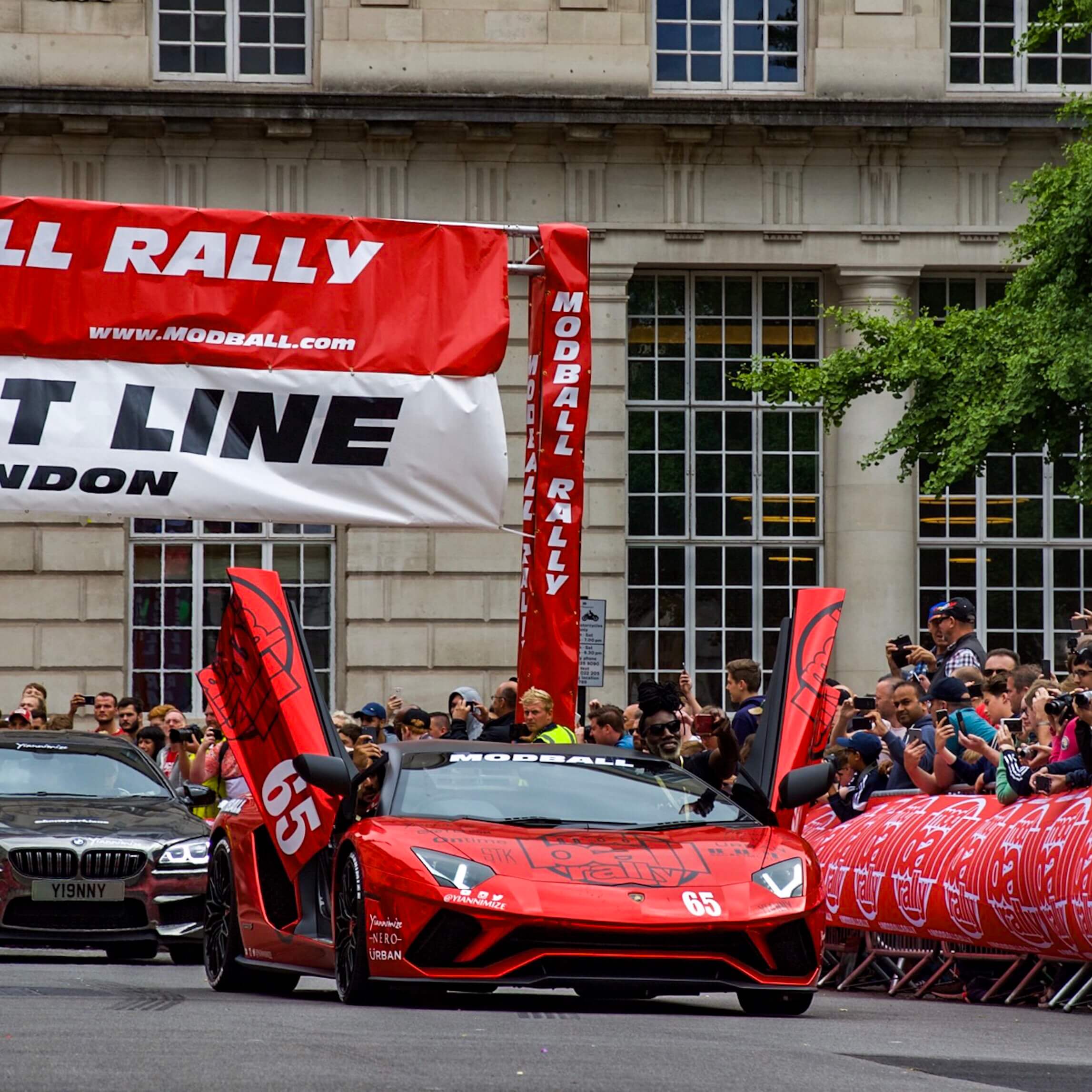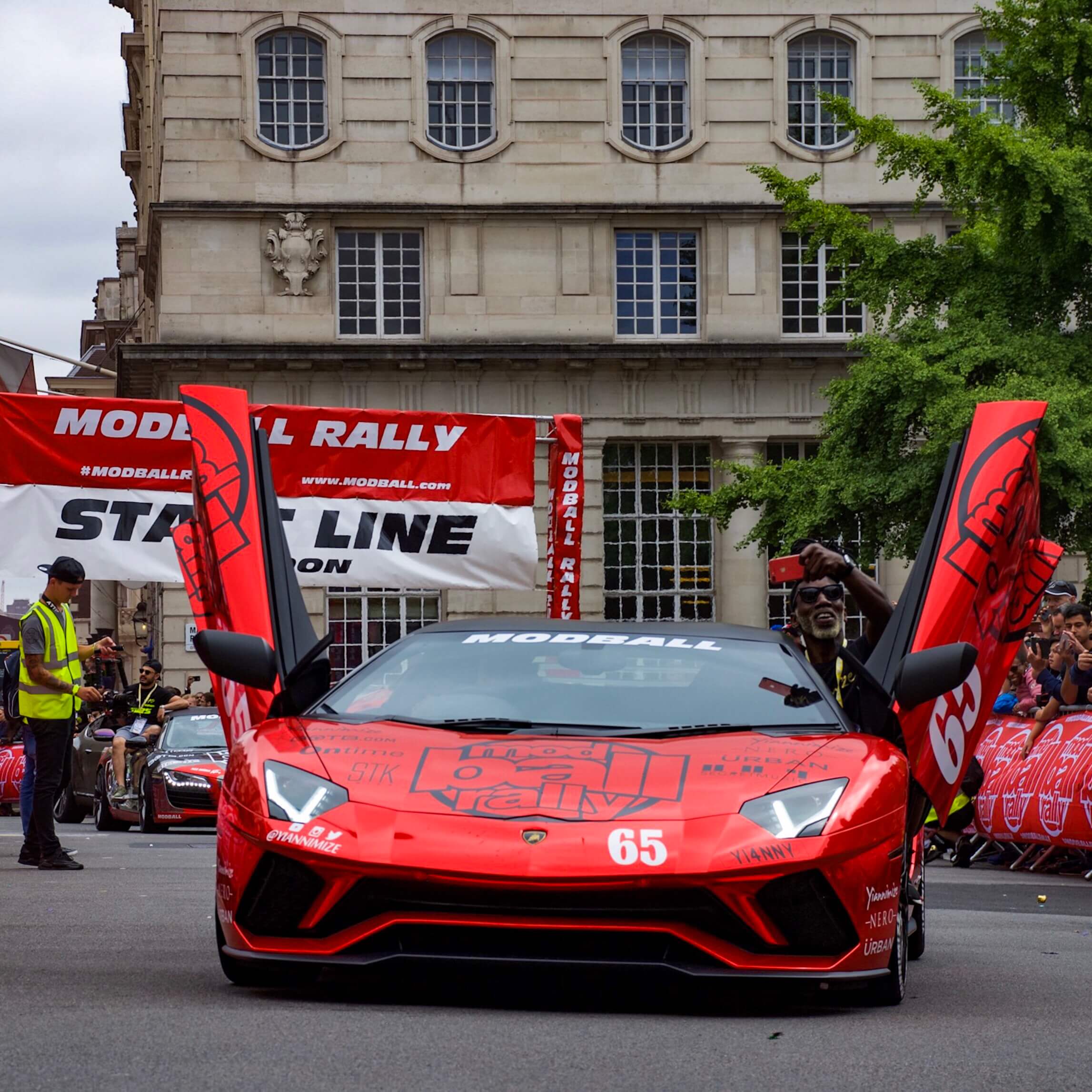 With the standard entry package at £2995 and luxury package at £3995 per person if you want 5* hotels it is not particularly expensive. Included in the price is –
– Hotel accommodation.
– Ferry from the UK to France
– Entry to all parties/events during the rally
– Breakfast and parking in each hotel
– Full car sticker pack including Modball logos, sun strips and Modball sponsor stickers
– Central London Start Line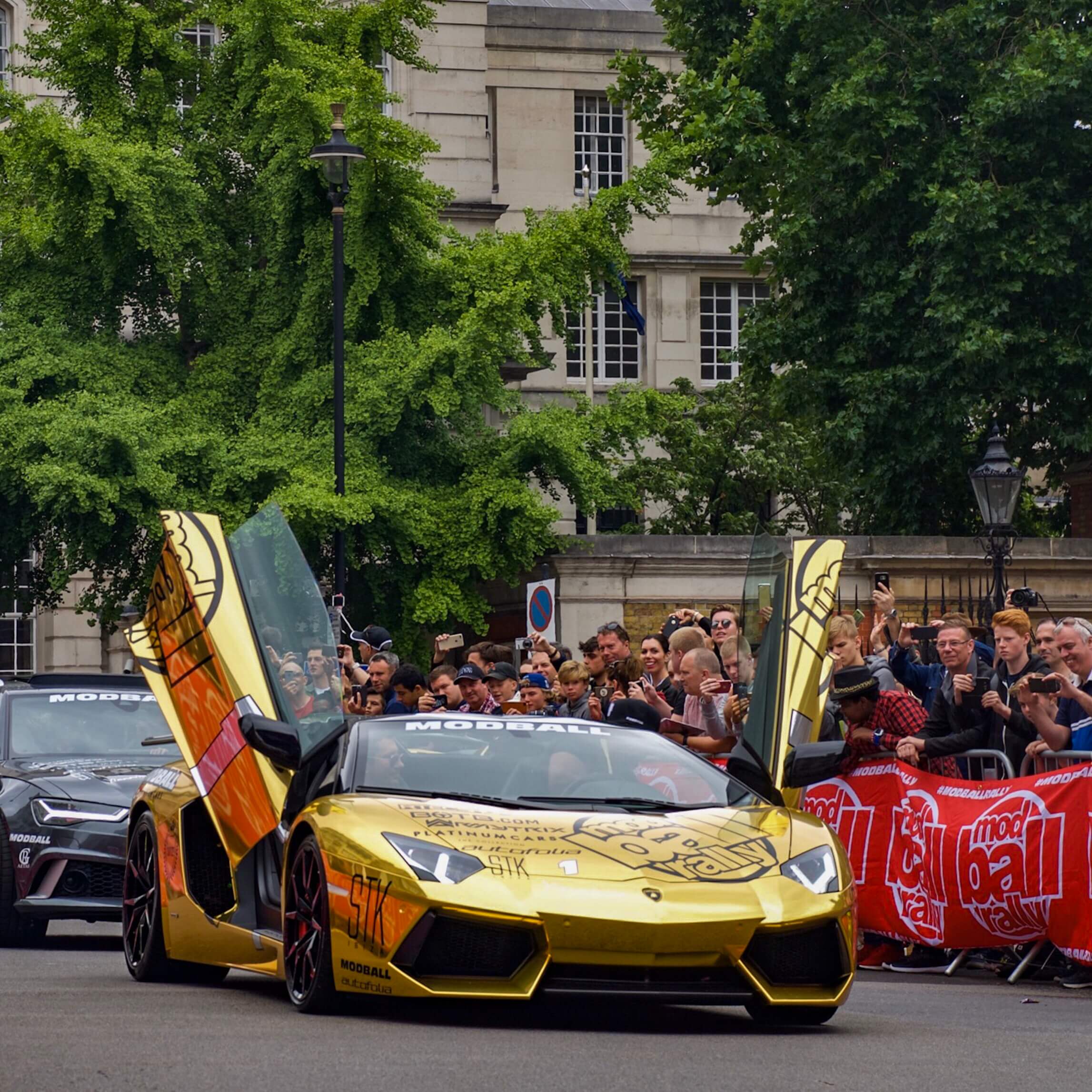 You may even think that is cheap, and you don't need a Lamborghini to enter. All you need is two modifications on your car and you are good to go. You can find all types of cars on the Modball Bally – even fire engines make appearances.
Enjoy the rest of the start line gallery below and keep an eye on the Cars247 Instagram for Modball Rally updates throughout the week.