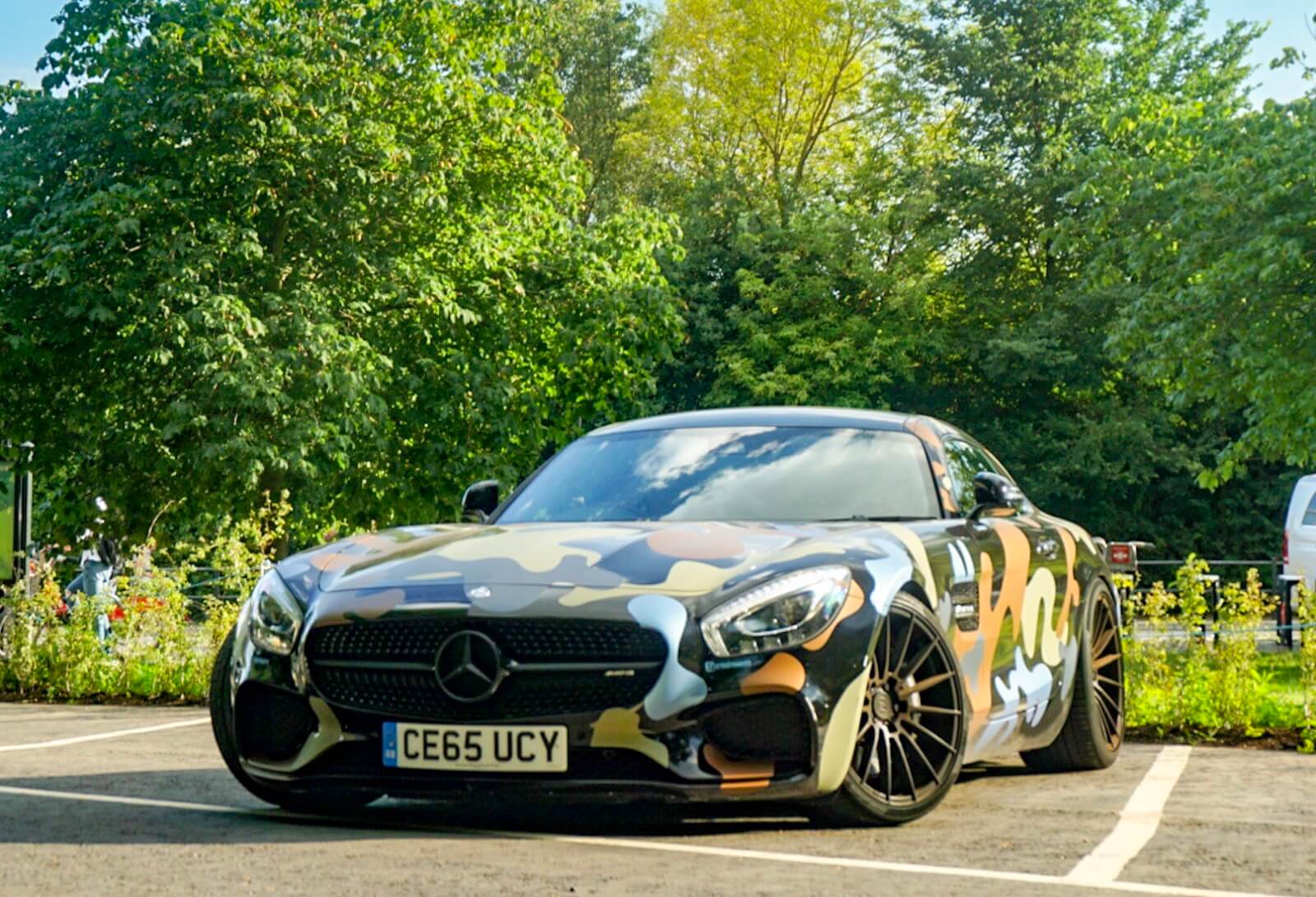 Cars247 Photographer London Automotive managed to get his hands on a special Mercedes AMG GTS in London and gets us up close with AMG's latest creation. Towards the end of 2016, Mercedes AMG took the GTS to the ring with a lap time of 7.35.0. It's hardcore brother – the GTR – broke the RWD record with 7.10.9. This particular GTS with 680HP – over 160HP over standard and 100HP more than the GTR – would certainly give the GTR a run for its money.
Customisation:
680HP
Zito Wheels
Camo Wrap by Total Dynamics
Custom Exhaust by Torques
Locations:
Supercar Wall – Mayfair
Reece Mews – South Kensington
Cranley Mews – South Kensington
Credits:
Cars247 Photographer: London Automotive
Owner: Tazzybabyyy
Check out the gallery for this awesome spec'd Mercedes AMG GTS and head over to the Cars247 Instagram and let us know what you think.