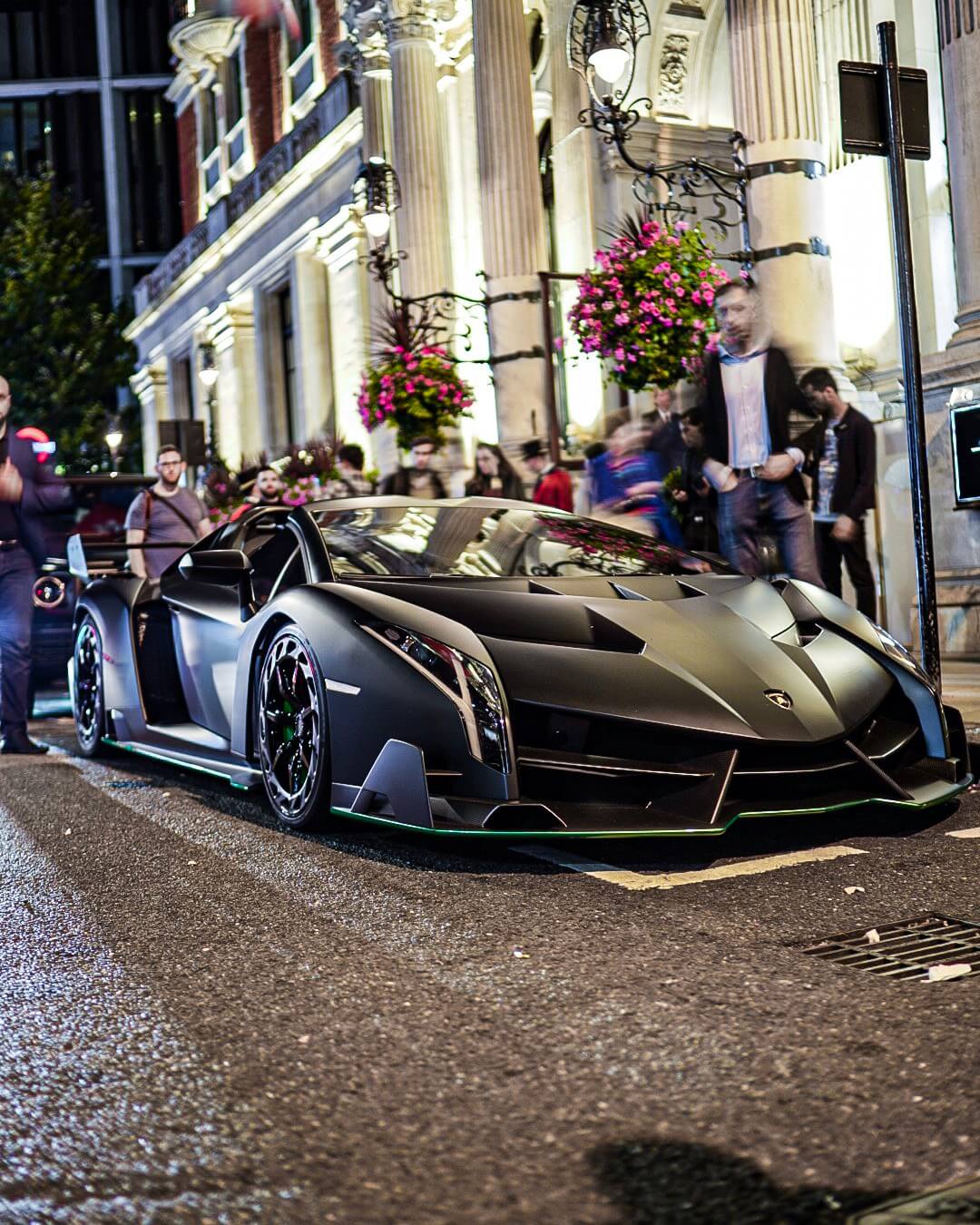 'Can you name a car with more road presence?' This was the question we asked when we brought you the Koenigsegg One:1 in London last month. Well how about this? The Lamborghini Veneno Roadster in Nero Nemesis parked outside the Mandarin Hotel in London. With just 9 made back in 2013 and costing near $5M it doesn't get more special than this.
Credits
Photographer – Ben Abell
Owner – B14
Location: Mandarin Hotel, London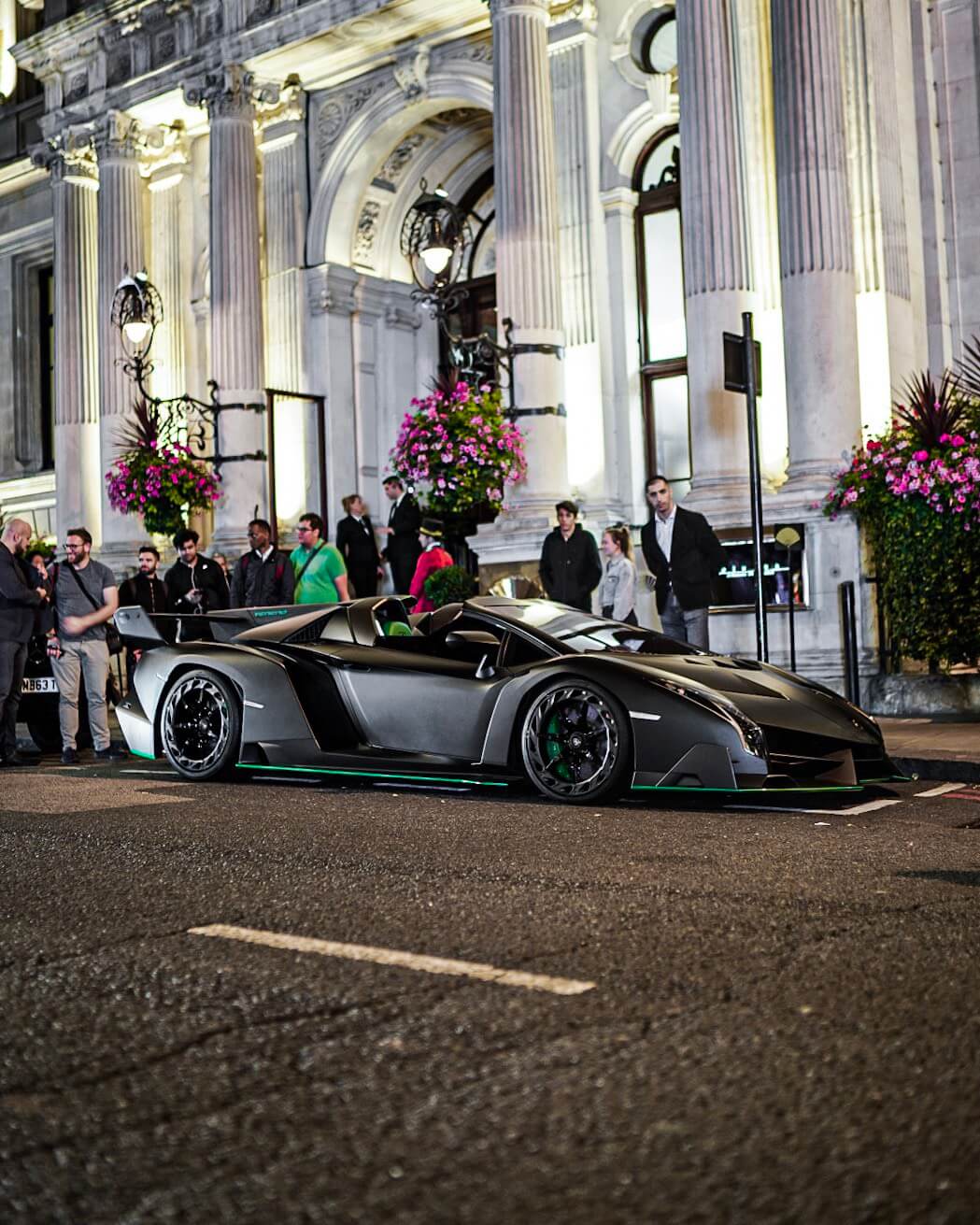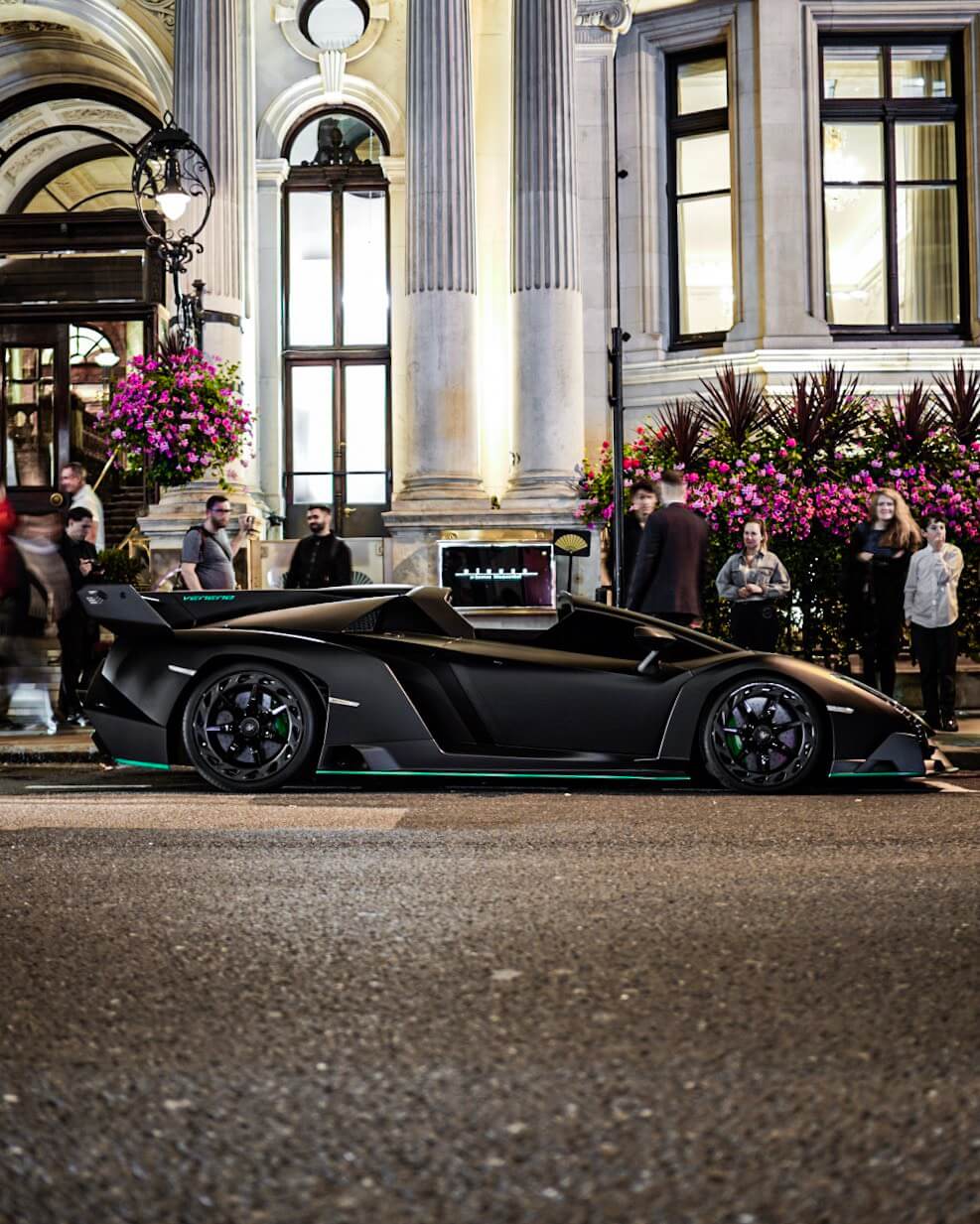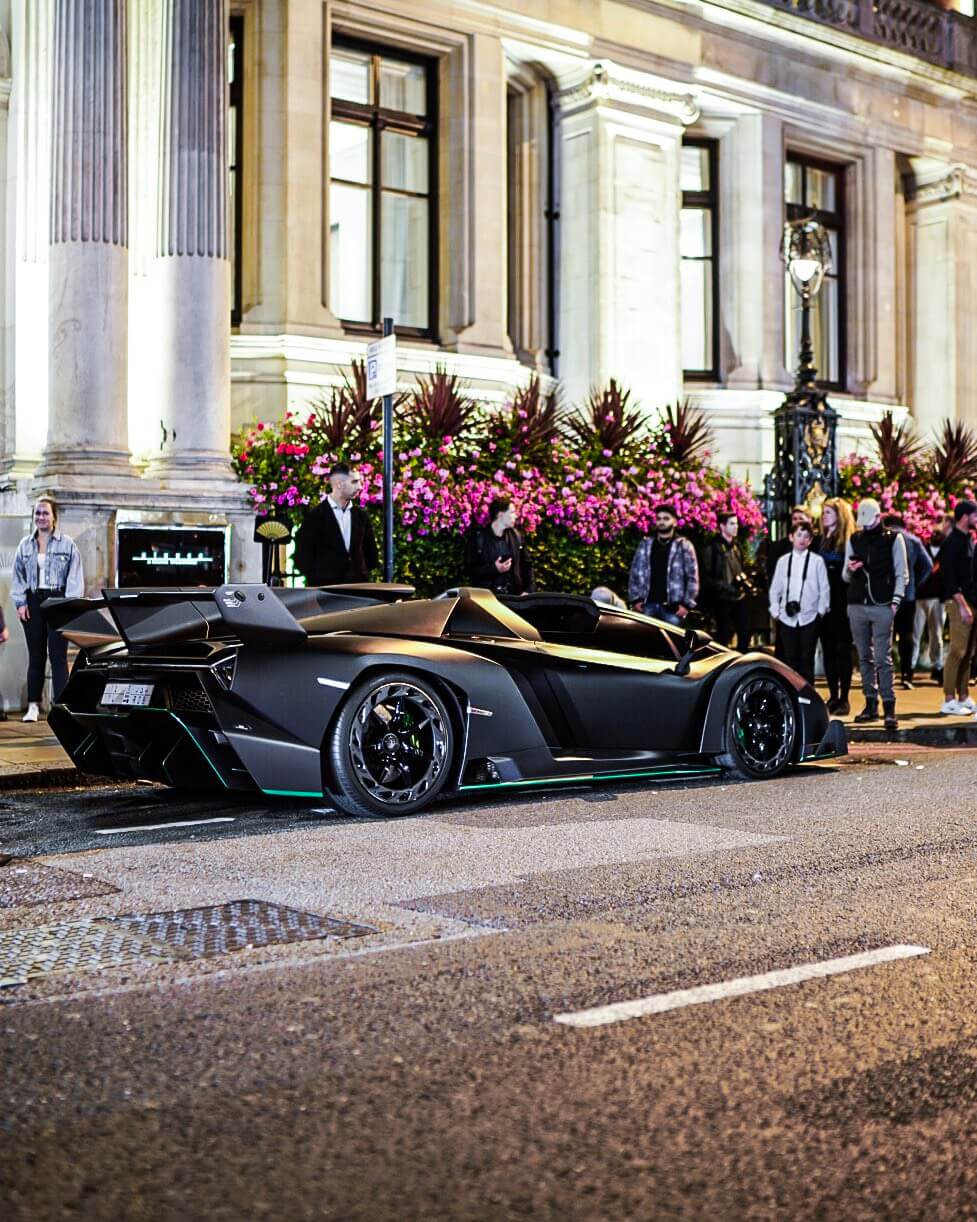 The Lamborghini Veneno is one of those unicorn cars – often spoken about but rarely seen. A word must be said for the owner Badr Bin Saud B14 who tipped us off that this was heading to London. Those older followers may recall we brought you B14's first customer delivered Chiron in Saudi Arabia back in 2017. All too often these unicorn's never see the light of day, let alone a main London street.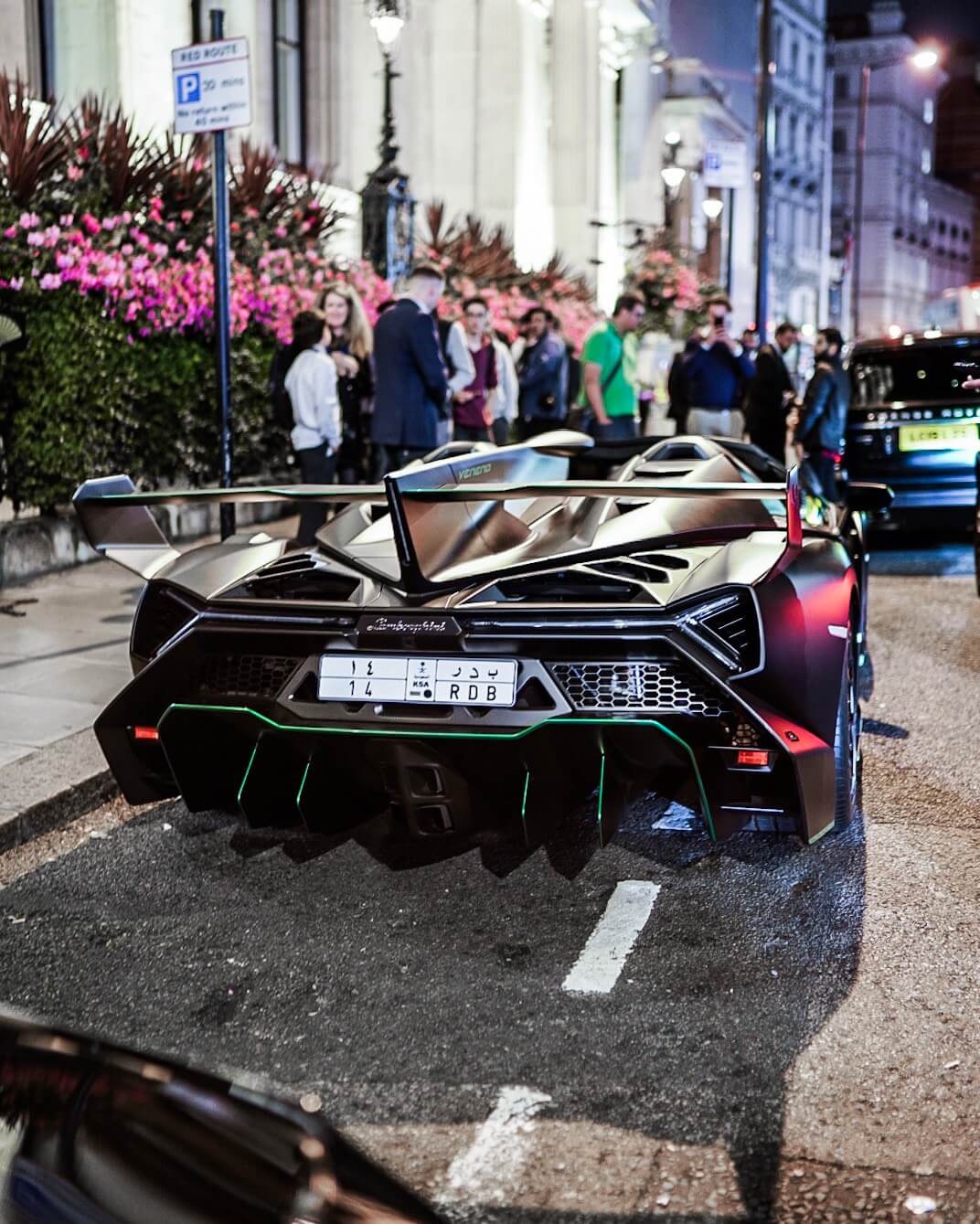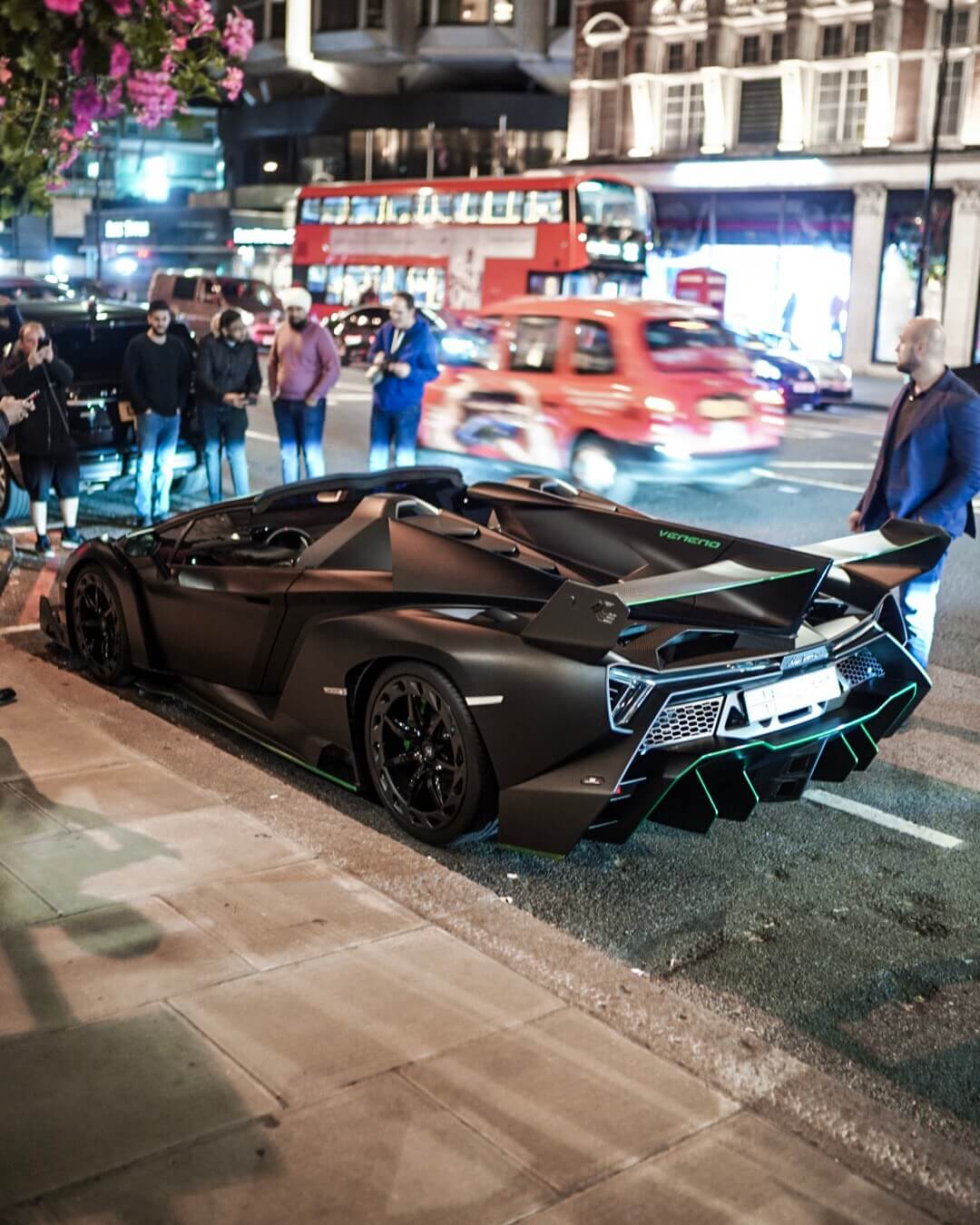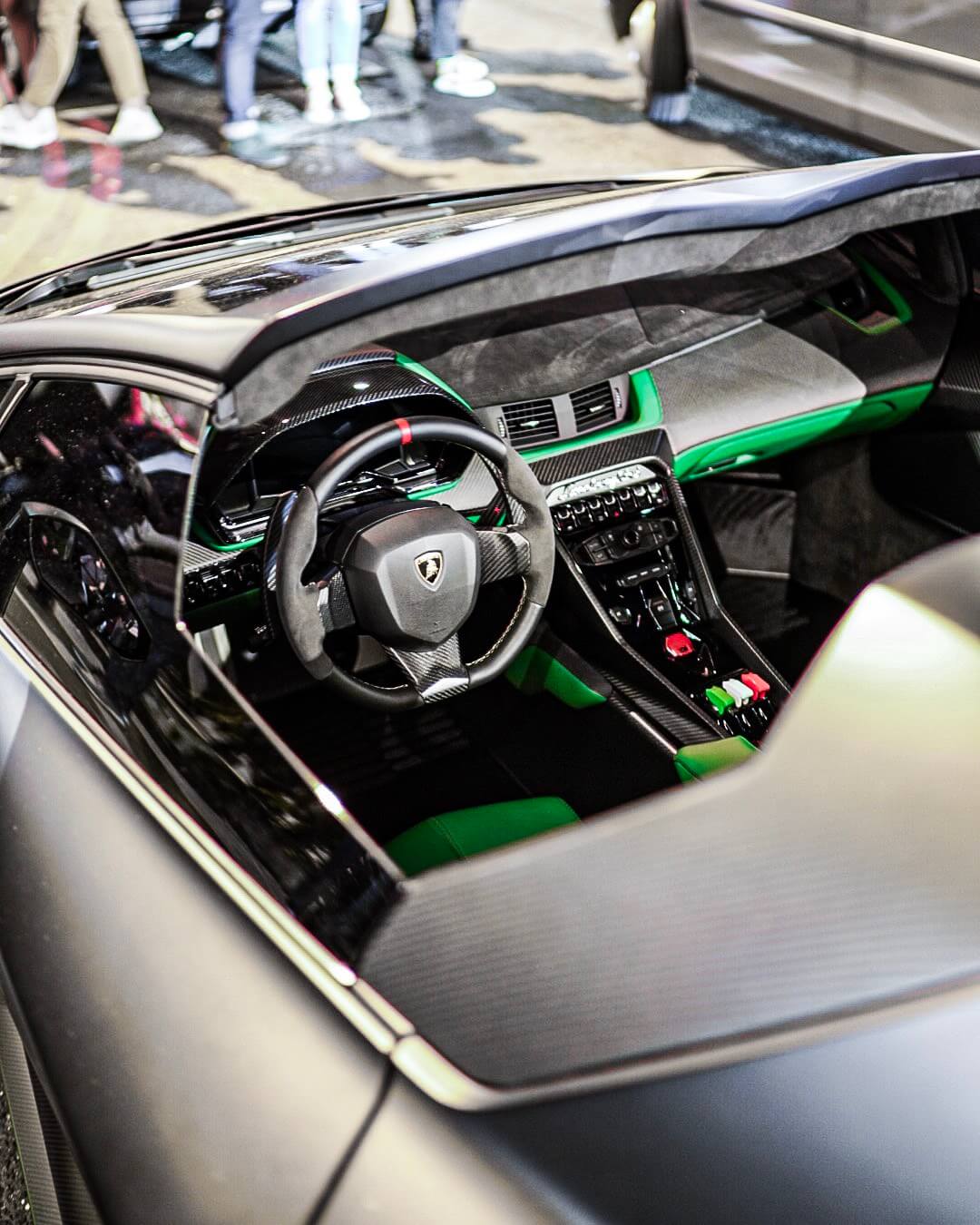 As if a Lamborghini Veneno Roadster was not enough B14 also shipped 4 other cars over to London from his amazing collection including a Koenigsegg Regera and a Tailor-made Ferrari LaFerrari. Before its on Cars247.com its covered LIVE on the Cars247 Instagram where you will find the coverage of these cars.