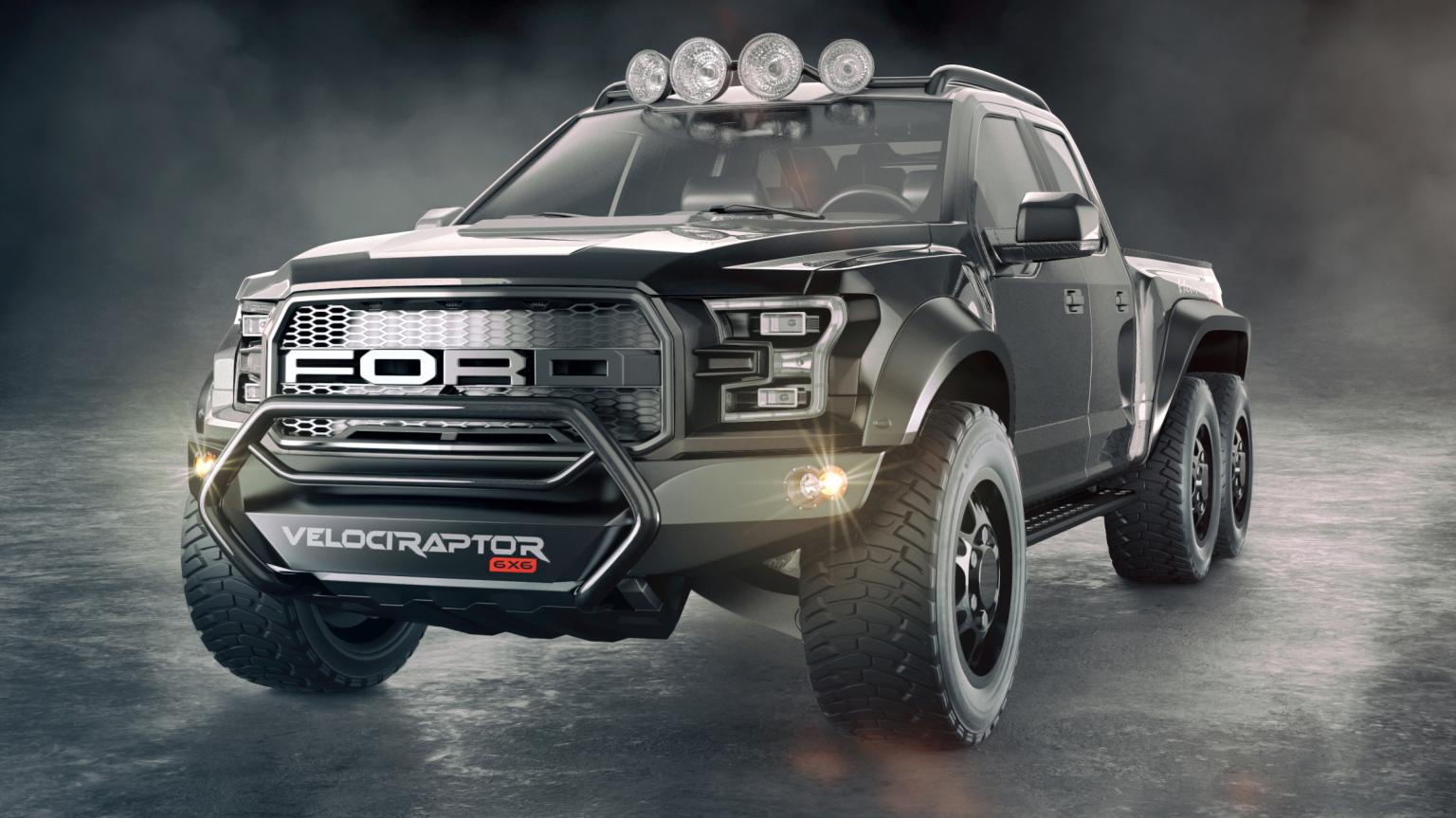 Apparently there wasn't enough options for those that wanted a car with 6 wheels. Previously you had to turn to Mercedes and part with $500,000 for a G63 6×6.
Texan tuning house Hennessey have just joined the 6 wheel party with the Hennessey Velociraptor 6×6. Although in concept form you would think there is enough demand from Americans who believe bigger is better and willing to part with $295,000 for one.
This concept is based on the hotly anticipated 2017 Ford Raptor where Hennessey will take your Raptor and add big wheels, big bumpers, big suspension and big horsepower. – 600hp plus if you part with $22,500 for some massive turbos.