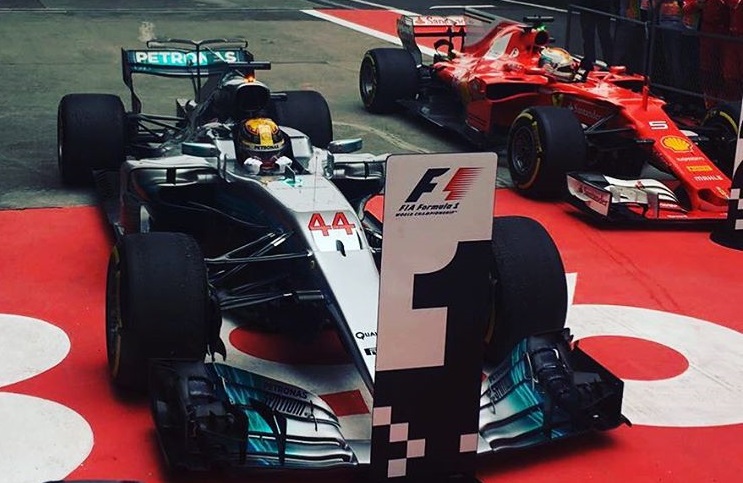 Lewis Hamilton put in a dominant performance leading every lap of the Chinese GP to put his name in the winner's circle for 2017. After Ferrari strategy cost Mercedes in Melbourne, last time out there was to be no repeat as Hamilton goes joint top of the championship standings with Vettel who finished a well-deserved second.
One of the more notable performances came from Max Verstappen, suited to the changeable conditions in Shanghai, he moved his RedBull from 16th to 3rd, holding off a late charge by his teammate Daniel Ricciardo who finished fourth.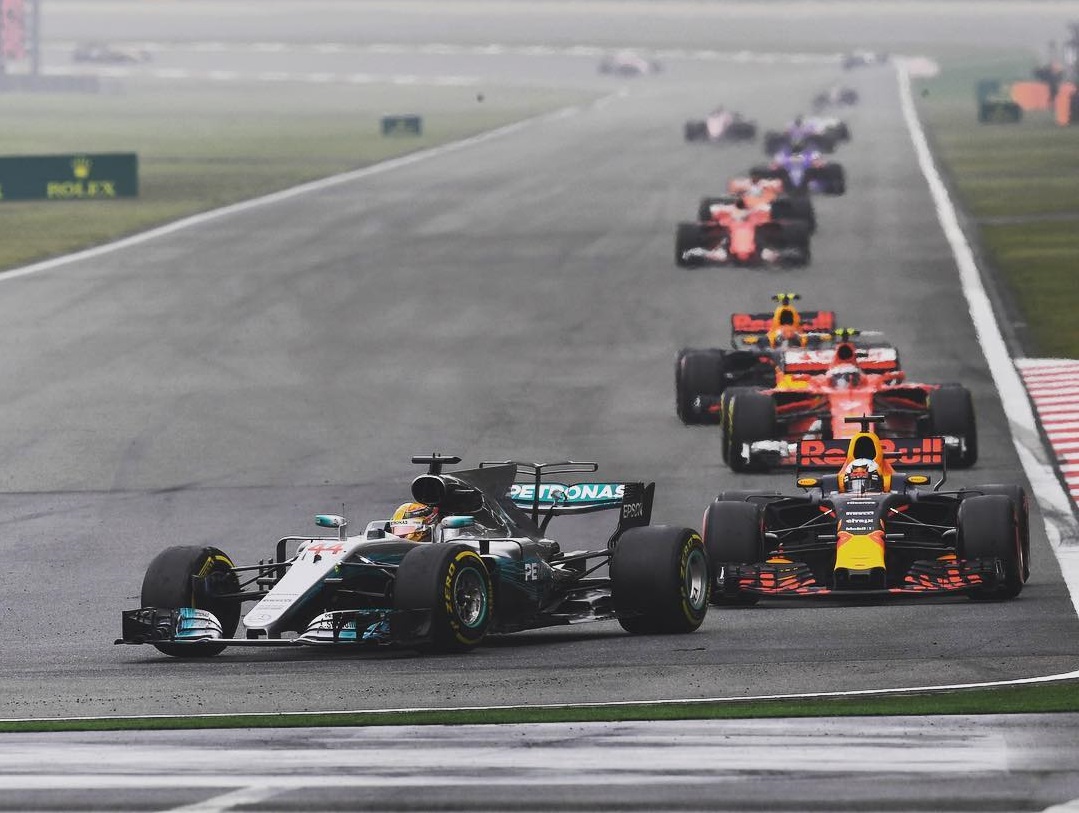 Valtteri Bottas continued a rather frustrating start with Mercedes and finished sixth after spinning behind a Safety Car called for Sauber driver Antonio Giovinazzi's second crash in as many days. "He threw it away," said team boss Toto Wolff. Mercedes confirmed Bottas lost control of the car while trying to warm up its tyres.
Vettel proved his often criticised overtaking skills after passing the sister Ferrari down the inside of Turn Six. Vettel then overtook the Red Bull of Ricciardo on the exit of the same corner, banging wheels with his former team-mate in order to sweep ahead after Ricciardo tried the squeeze.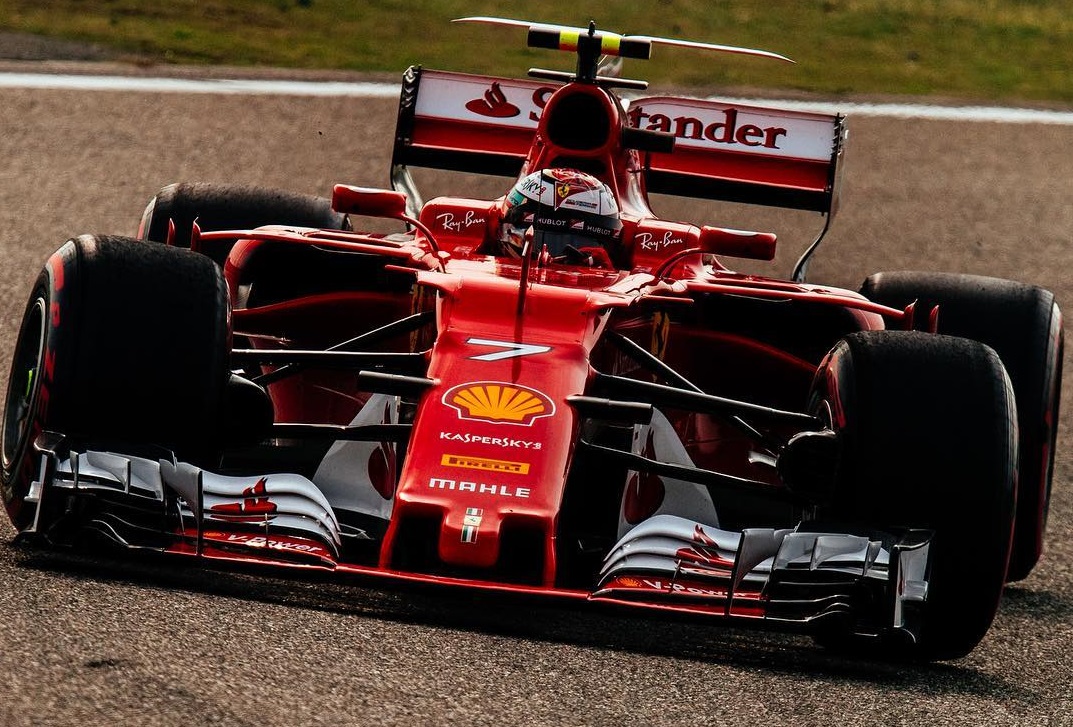 "It's going to be one of the closest, if not the closest, fights I've experienced," Hamilton predicted after the race. With Hamilton and Vettel swapping between first and second over the first to races, you can see his point.
Chinese GP race result

1. Lewis Hamilton, Mercedes,
2. Sebastian Vettel, Ferrari, +6.250
3. Max Verstappen, Red Bull, +45.192
4. Daniel Ricciardo, Red Bull, +46.035
5. Kimi Raikkonen, Ferrari, +48.076
6. Valtteri Bottas, Mercedes, +48.808
7. Carlos Sainz, Toro Rosso, +72.893
8. Kevin Magnussen, Haas, +1 lap
9. Sergio Perez, Force India, +1 lap
10. Esteban Ocon, Force India, +1 lap
11. Romain Grosjean, Haas, +1 lap
12. Nico Hulkenberg, Renault, +1 lap
13. Jolyon Palmer, Renault, +1 lap
14. Felipe Massa, Williams, +1 lap
15. Marcus Ericsson, Sauber, +1 lap
Fernando Alonso , McLaren-Honda, DNF
Daniil Kvyat, Toro Rosso, DNF
Stoffel Vandoorne, McLaren-Honda, DNF
Antonio Giovinazzi, Sauber, DNF
Lance Stroll, Williams, DNF
Full Chinese GP race weekend coverage available on the Cars247 APP