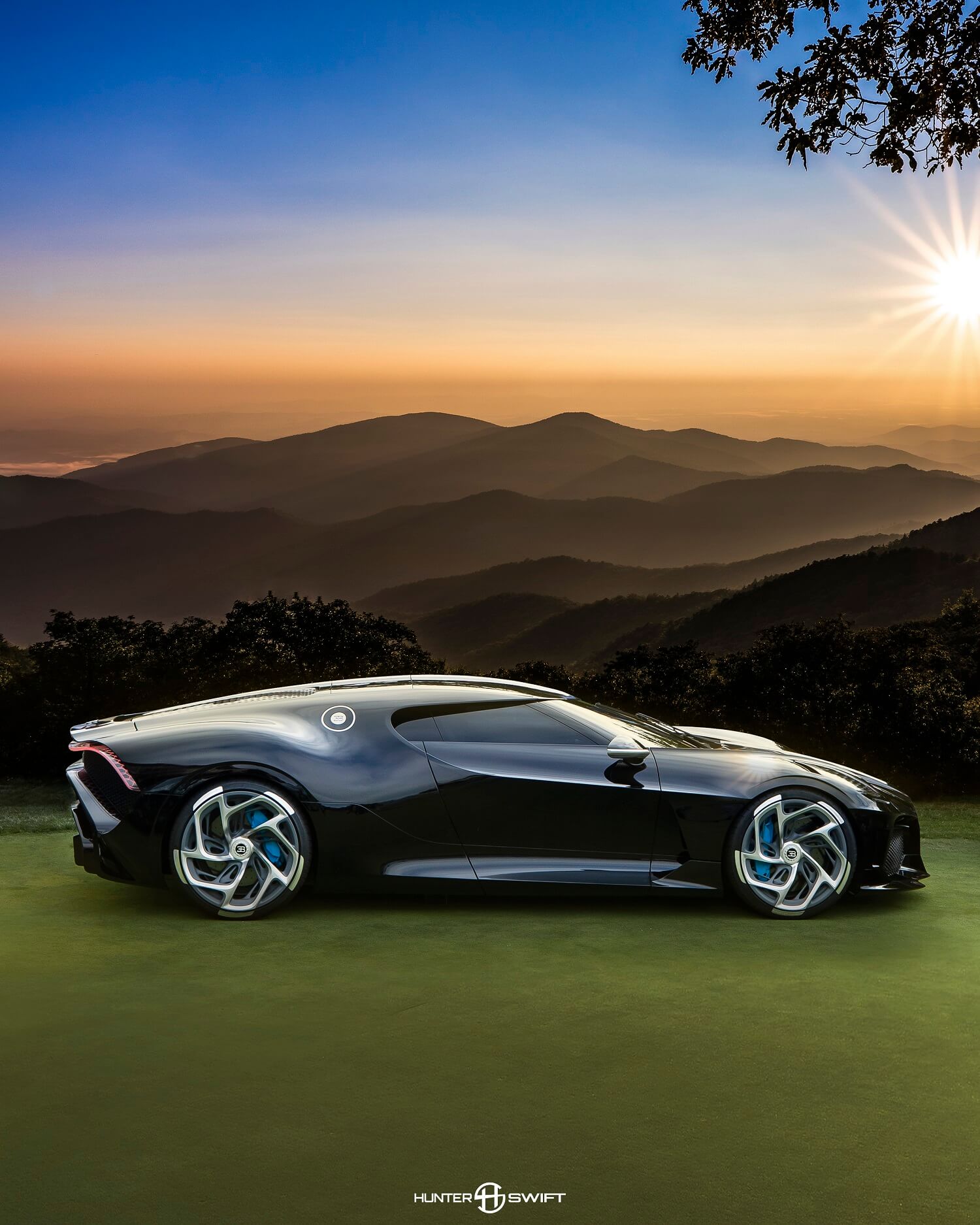 This has to be the star of this year's Pebble Beach Concours d'Elegance. The now-famous $18M Bugatti La Voiture Noire. This one-off already sold creation is a homage to Jean Bugatti's iconic Type 57 SC Atlantic and built on the Bugatti Chiron platform.
The price tag makes La Voiture Noire the most expensive car of all time. The buyer being someone Cars247 has worked exclusively with in the past – so watch this space. Delivery is expected in 2021. 
Almost more impressive than the car itself is the shot above by Hunter. Scroll down below to see the before / after. 
As always live coverage is first on the Cars247 Instagram so make sure you are following.
Credits
Photographer – Hunter Swift
Location – Pebble Beach Concours d'Elegance