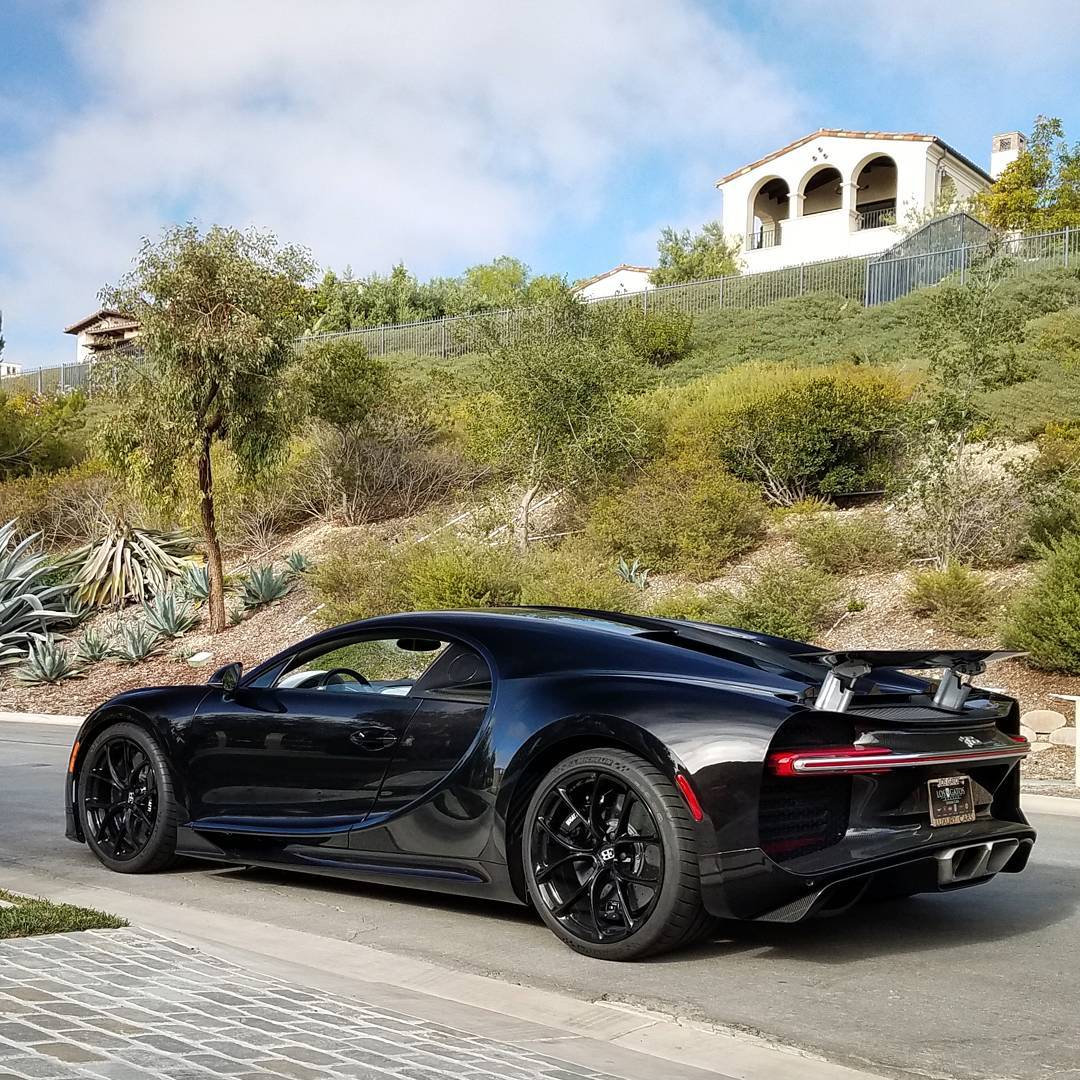 Cars247 brought you an exclusive at the start of the year with the first ever customer Chiron delivery in Saudi Arabia. Now as we go deeper into 2017 more deliveries are taking place – the most recent taking place this weekend in California and to Cristiano Ronaldo in Spain.
You should all be familiar with the owner of the Carbon Chiron, Dan_Am_i.  Cars247 brought you an exclusive on his Lamborghini Centenario delivery back in May – which happened to be the first in the United States. Since then Dan has also taken delivery of a Koenigsegg Regera at Monterey car week last month. Needless to say – Dan is running the game at the moment.
The latest addition to Dan's garage is arguably his most special yet. Delivered to LGLC in Silicon Valley you are looking at an all black Carbon Bugatti Chiron.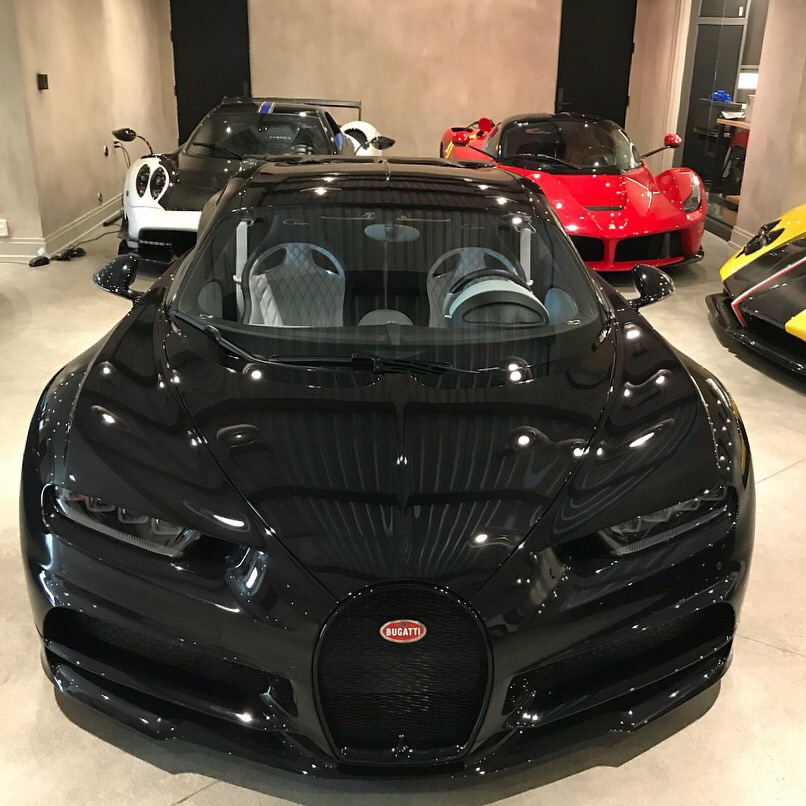 With deliveries of the Chiron now taking place worldwide, it is interesting to see which specs have been ordered. We have seen a more traditional Bugatti Racing Blue and French blue combo on our exclusive linked above, an 'iPhone space grey' inspired Chiron delivered to HR Owen Bugatti in London, a white and black Chiron bought by yazeedalrajhi, and Cristiano Ronaldo also took delivery of his Chiron this weekend with a silver and black carbon spec.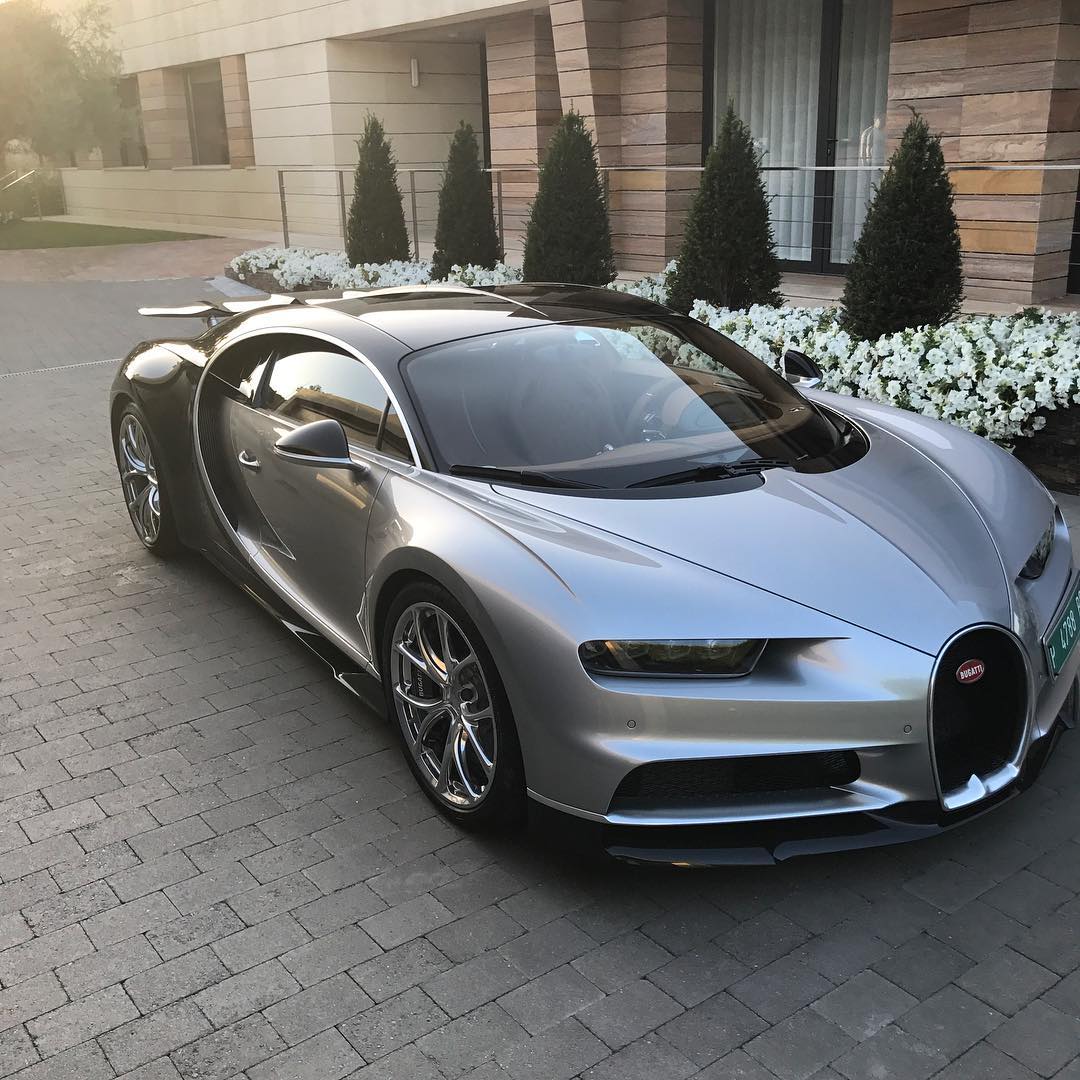 Many of the Bugatti Chiron's in the wild have already been captured by our photographers and made their way onto the Cars247 Instagram if you want to pick your favourite spec. With many of the strict 500 unit run already accounted for and at $3 MILLION before extras, the high-end hypercar market has never been stronger. Even more amazing is the number of owners like Dan who are happy to share such brilliant creations with the world.
For a detailed run-down of the Bugatti Chiron take a look at this Cars247 Exclusive.