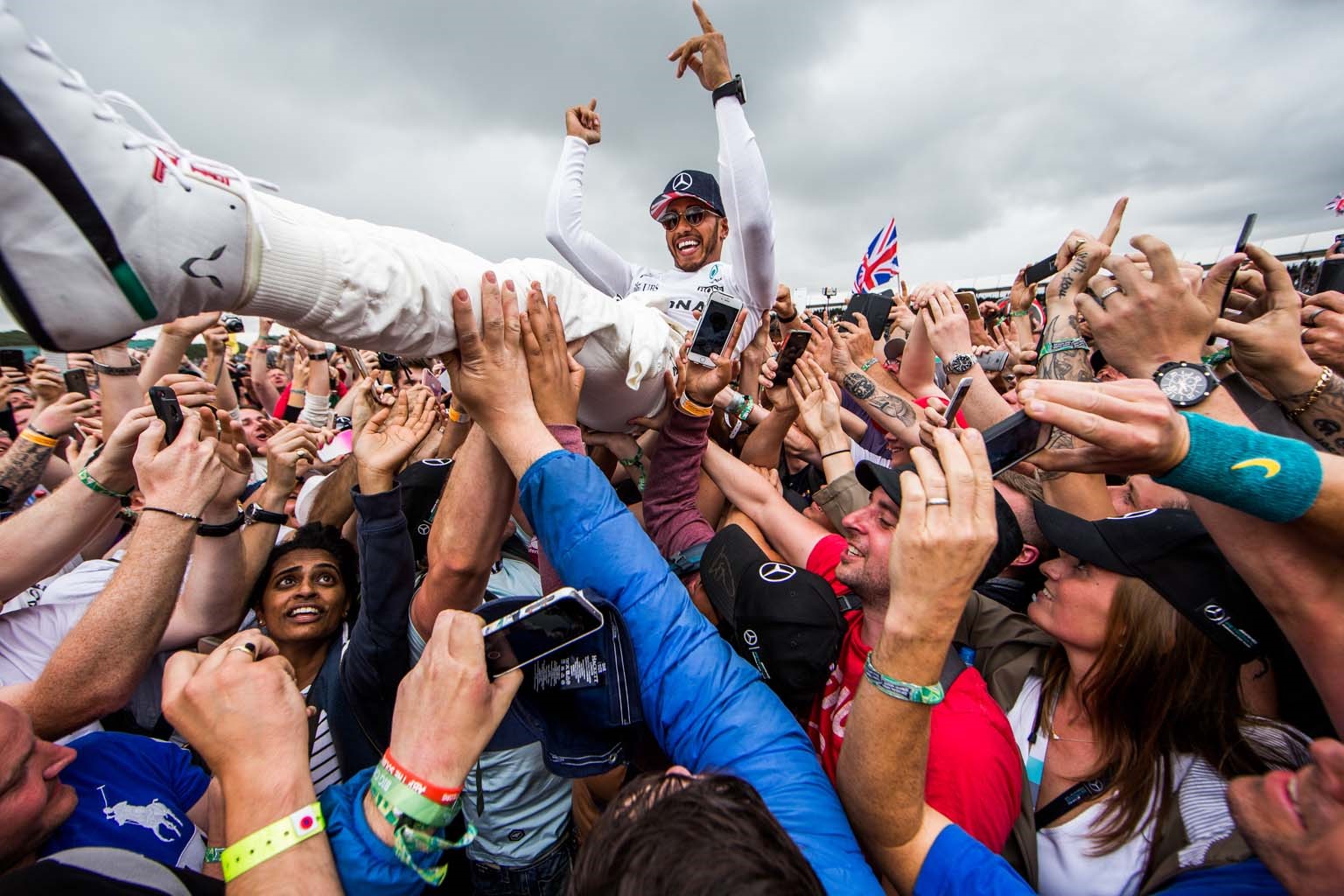 Lewis Hamilton has had some stick this week for missing an F1 event in London, instead opting for a stay with pals on a Greek island. In response to those critics Hamilton said: "If you don't know my preparations are on point by now, you never will." He also just answered them. Pole position on Saturday and a race win on Sunday in front of your home fans is just about the biggest statement you can make. Not that Hamilton needed to make one – this victory his 4th in a row at the British GP solidifies his dominance at this circuit. Que all other drivers missing media events for a spot of sunbathing and Instagram.
Hamilton's supreme efforts this weekend secured his fifth 'Grand Slam' of his career after claiming pole position and the fastest lap as well as leading every lap.
"I am loving driving. I feel like l am at my prime and I feel like l am driving better than ever," said Hamilton.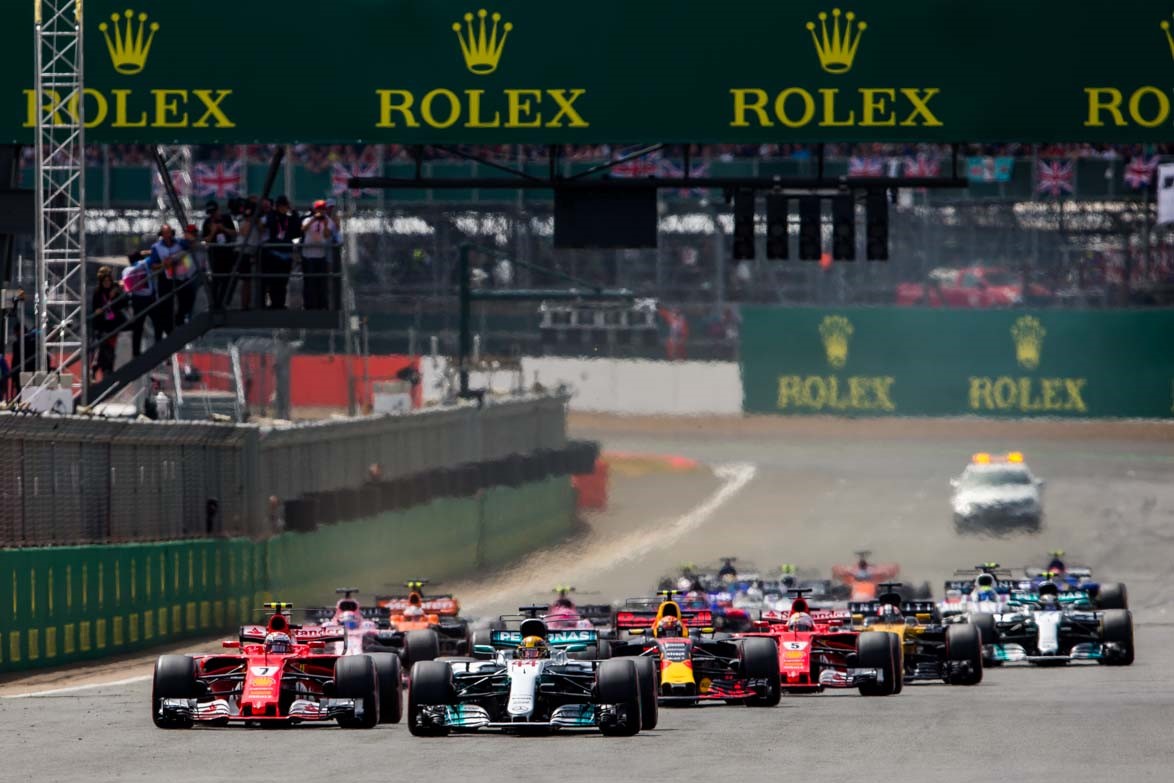 With the race win, Hamilton has closed the gap to title leader Sebastian Vettel to just one point. The best Vettel could manage was seventh after an incredible end at Silverstone saw both Ferraris pick up punctures on the penultimate lap. Conspiracy? at the Merc teams home race? Surely not?
Kimi Raikkonen had been on course for second and Vettel fourth, but their unplanned late stops for fresh rubber promoted Valtteri Bottas to second and gave Mercedes an unexpected one-two.
Raikkonen salvaged third, but Vettel lost three places and finished seventh – Much to the delight of the home fans. As a result, his season-long championship lead over Hamilton has been all-but wiped out. Vettel leads Hamilton by one point heading to Hungary.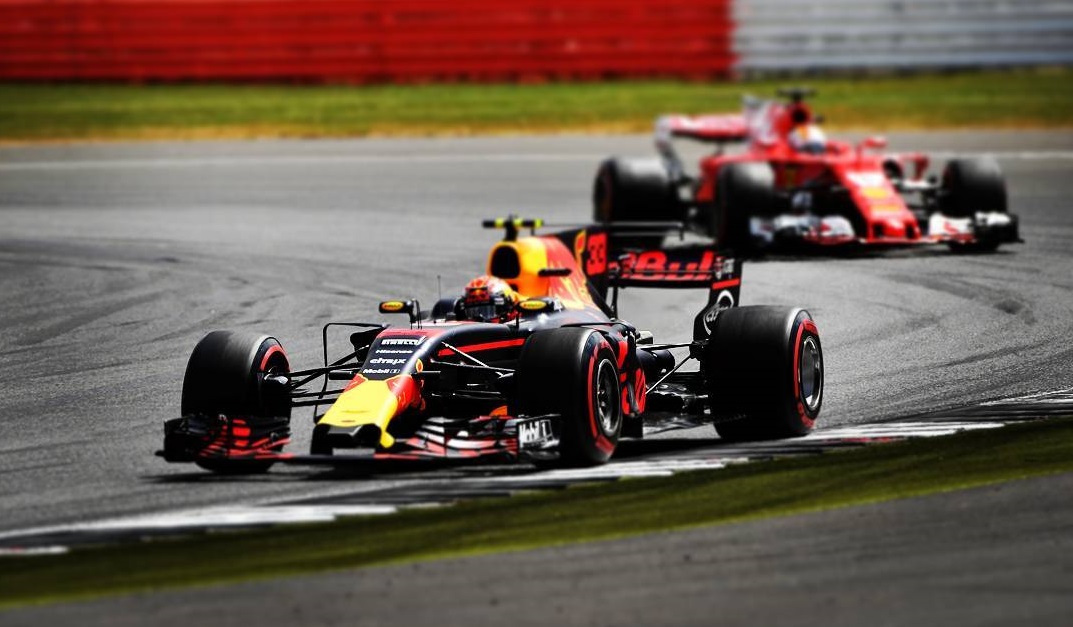 Max Verstappen took fourth for his first finish since May despite a late puncture himself, while team-mate Daniel Ricciardo produced a special drive from the back row to fifth.
Vettel's chances of winning at Silverstone took a hit when he slipped behind Verstappen's Red Bull on the first lap. Verstappen's masterful outside overtake of Vettel at Turn 3 reminded us why he is a special talent. The pair later provided the best racing of the day going wheel-to-wheel on successive laps with the Ferrari and Red Bull running off the circuit as both drivers complained the other had pushed them off.
Post race all the focus was on Hamilton with massive crowds at the Silverstone circuit thrilled to see their man take the win. After recording the most dominant pole of the season so far on Saturday, Hamilton's dominant drive on Sunday equaled the great Jim Clark's 40-year-old record of five British GP victories. At the half way stage, it is perfectly poised.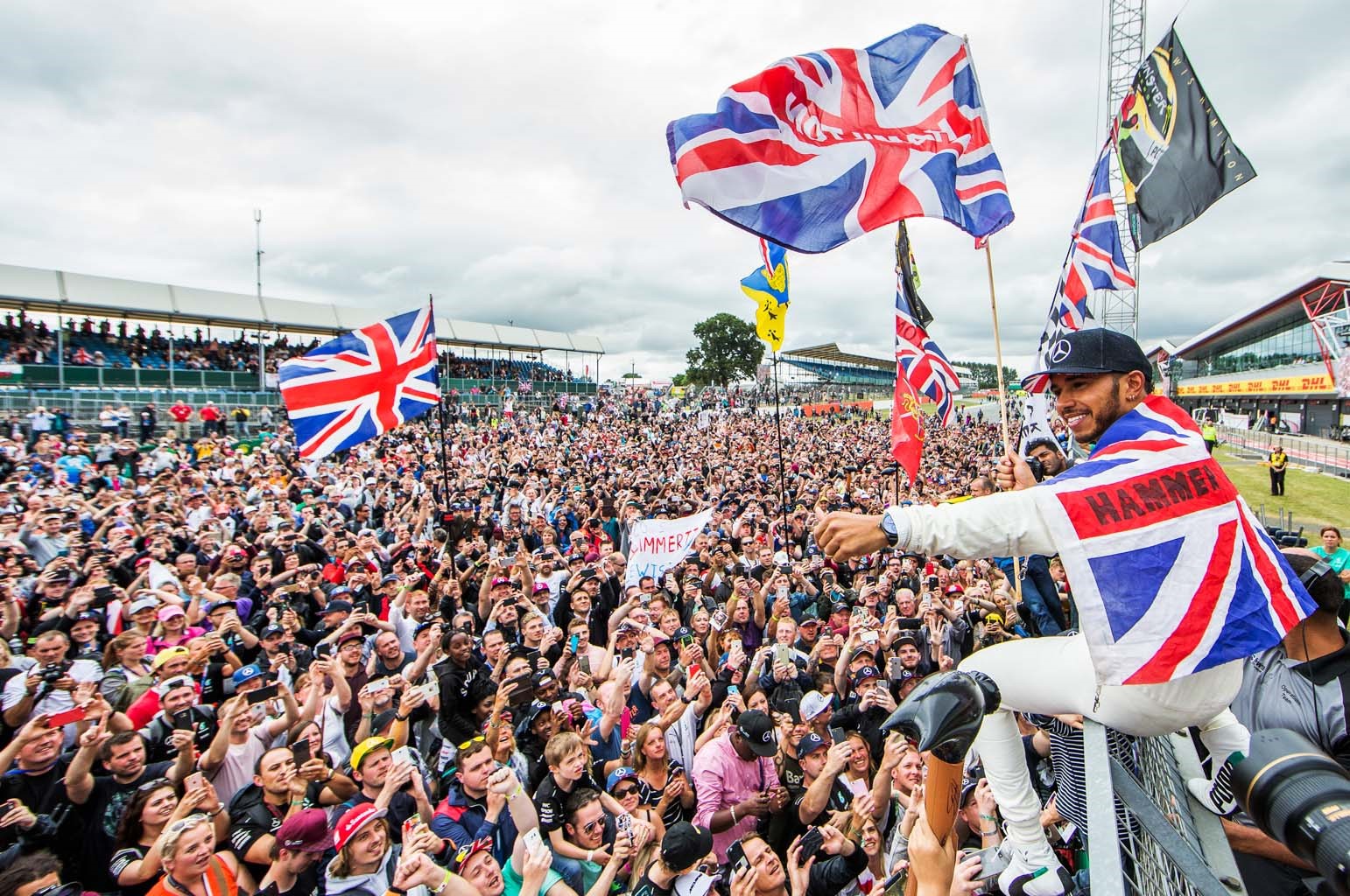 British GP Race Result

1. Lewis Hamilton, Mercedes
2. Valtteri Bottas, Mercedes
3. Kimi Raikkonen, Ferrari
4. Max Verstappen, Red Bull
5. Daniel Ricciardo, Red Bull,
6. Nico Hulkenberg, Renault
7. Sebastian Vettel, Ferrari
8. Esteban Ocon, Force India
9. Sergio Perez, Force India
10. Felipe Massa, Williams
11. Stoffel Vandoorne, McLaren
12. Kevin Magnussen, Haas
13. Romain Grosjean, Haas
14. Marcus Ericsson, Sauber
15. Daniil Kvyat, Toro Rosso
16. Lance Stroll, Williams
17. Pascal Wehrlein, Sauber
Did Not Finish: Carlos Sainz, Jolyon Palmer, Fernando Alonso