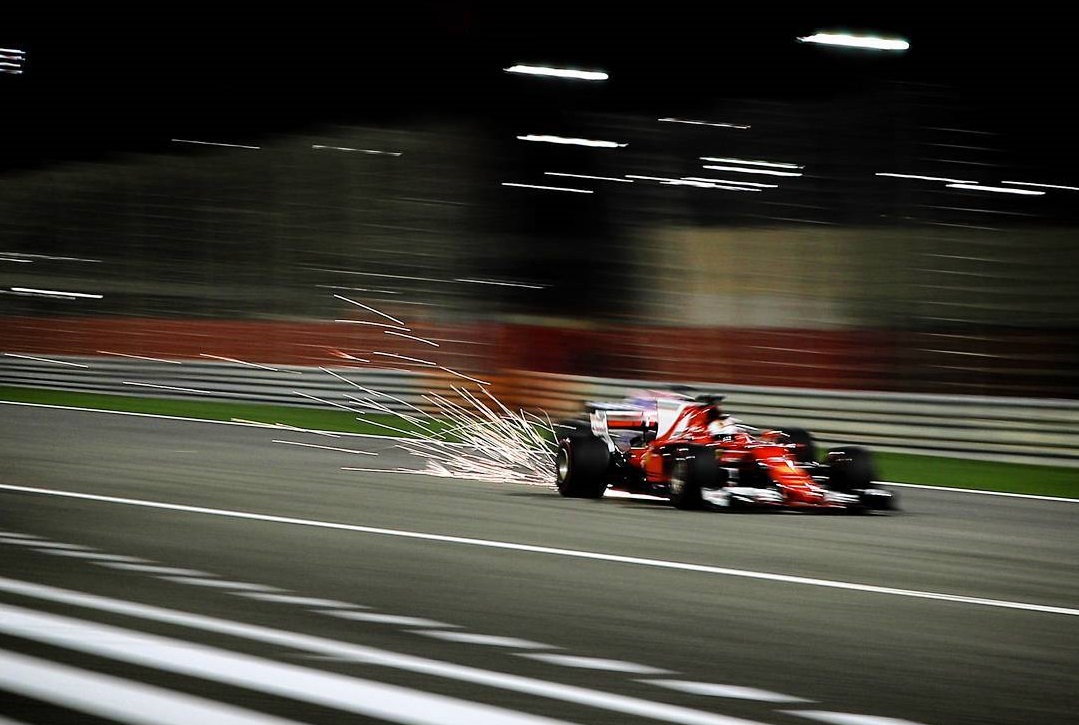 With Mercedes 1 and 2 after qualifying its a race Vettel never should have had a chance at winning, yet strategy and some questionable Mercedes decisions meant Vettel takes his second win of the season under the lights at the Bahrain GP.
It was Vettel's second victory of the season and leaves the German seven points ahead of Hamilton in the championship standings. The Ferrari driver overtook Hamilton off the line and jumped the pole-sitting Bottas in the first round of pit stops.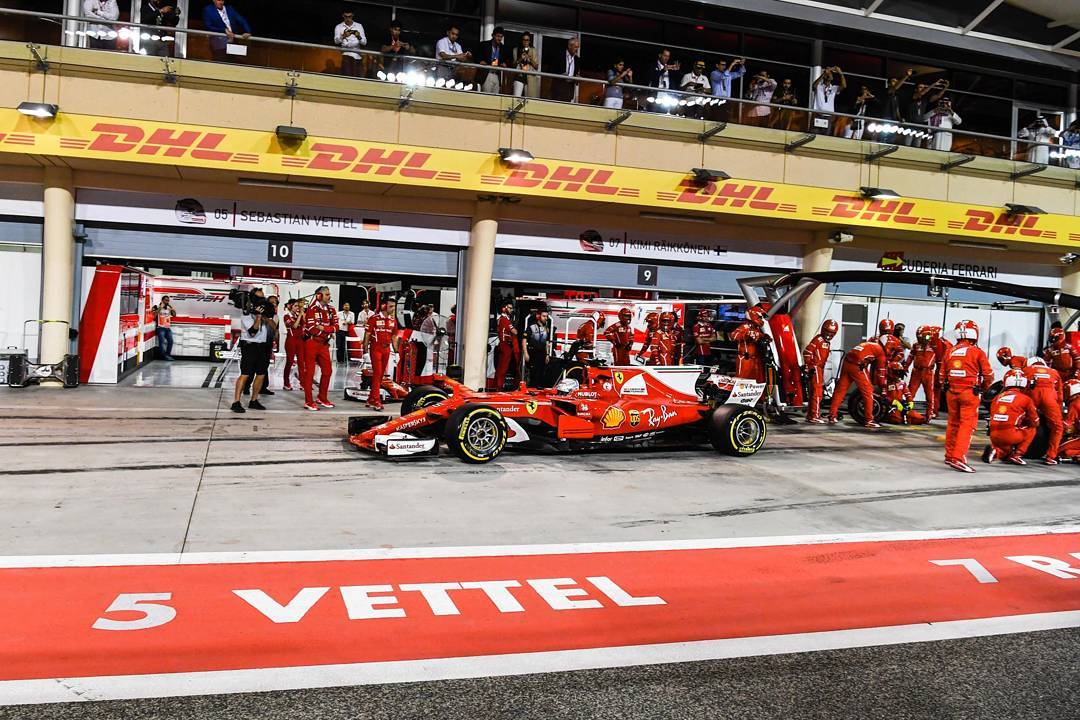 The questionable Mercedes decision can fall directly at Hamilton's door with Hamilton accepting the blame for his race-wrecking penalty, imposed by the stewards after the Mercedes deliberately held up Ricciardo. "It was my fault," said Hamilton. "We will regather as a team and come back fighting. Losing points for the team is definitely painful."
The busy pit-lane which led to Hamilton's punishment was down to a crazy piece of driving by Carlos Sainz who, coming out of the pit lane himself, made the biggest lunge down the inside of Lance Stroll in F1 history. The over-optimistic driving of Sainz taking both him and Stroll out of the race and bringing out the safety car for the stricken Williams.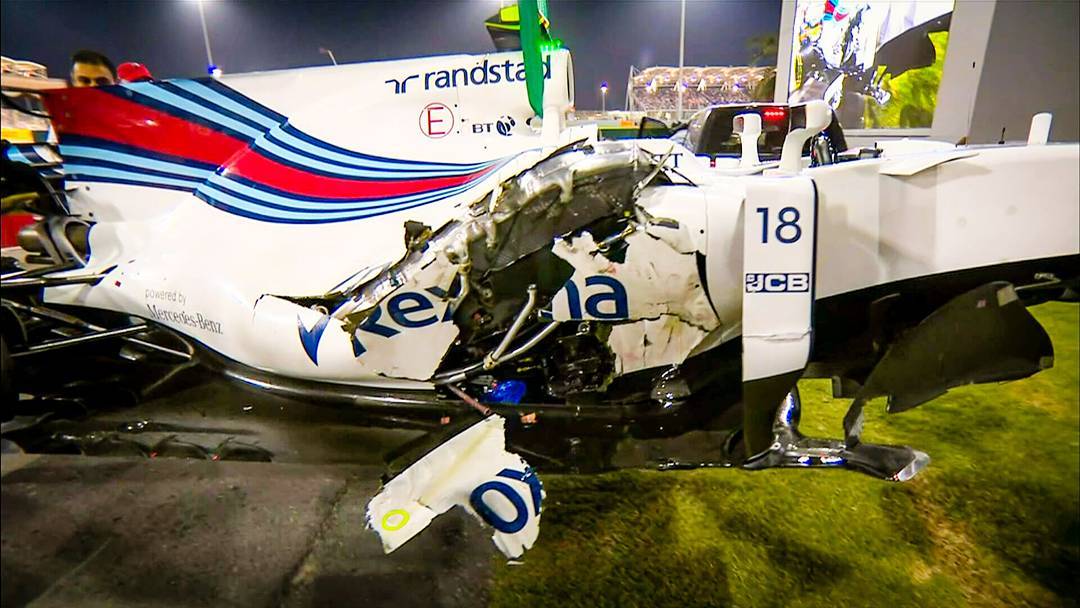 After a relatively quiet middle period of the race which saw Alonso heated with his team over the radio about the apparent power issues of the Honda power unit and Verstappen exiting early due to brake failure with 20 laps remaining the race heated up. Hamilton with a 20-second gap to Vettel, after pitting for a fresh set of softs for the final time, set about catching the Ferrari. Team orders coming in to play to clear his teammate Bottas – The charge proved too much as Hamilton had to settle for second on a frustrating evening for the silver arrows. With Sebastian now leading the driver's championship after three races, Mercedes find themselves in a position they have not been in before. That is, the need to find something extra in Russia in 2 weeks time.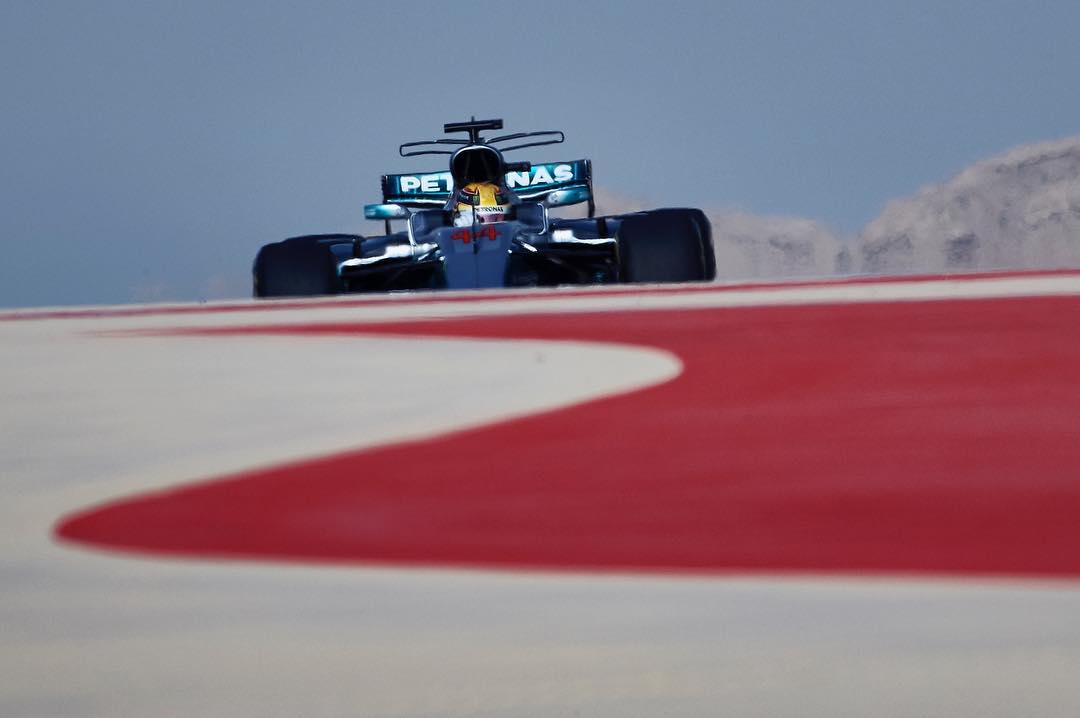 Bahrain GP race result
1. Sebastian Vettel, Ferrari
2. Lewis Hamilton, Mercedes
3. Valtteri Bottas, Mercedes
4. Kimi Raikkonen, Ferrari
5. Daniel Ricciardo, Red Bull
6. Felipe Massa, Williams
7. Sergio Perez, Force India
8. Romain Grosjean, Haas
9. Nico Hulkenberg, Renault
10. Esteban Ocon, Force India
11. Pascal Wehrlein, Sauber
12. Daniil Kvyat, Toro Rosso
13. Jolyon Palmer, Renault
DNF:
Fernando Alonso, McLaren; Marcus Ericsson, Sauber; Carlos Sainz, Toro Rosso; Lance Stroll, Williams; Max Verstappen, Red Bull; Kevin Magnussen, Haas; Stoffel Vandoorne, McLaren