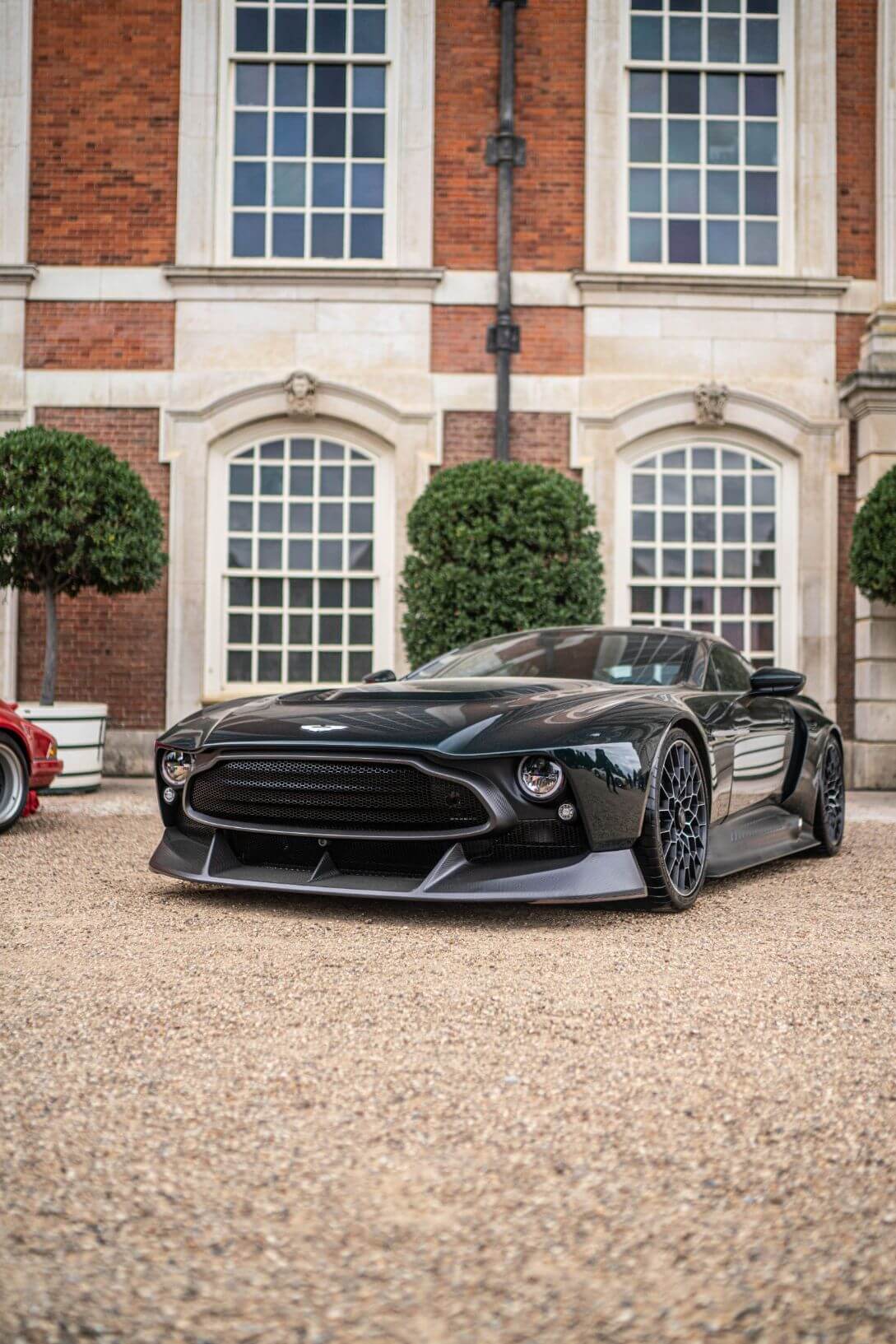 This is the Aston Martin Victor and it may well go down as one of the biggest automotive surprises ever. Unveiled this past week at the Concours of Elegance event at Hampton Court it took the event by storm and was a massive hit on social media…
The main reason for the surprise is the fact it's a true unicorn. It's a Q designed (Aston Martin skunkworks) 1of1 special for a very special customer who parted with a rumoured £2 Million. This meant there was no selling for Aston to do – they could just turn up at one of the most prestigious events on the calendar and stun the world. Excellent. 
Photography: Ben Abell
Event: Concours of Elegance
Location: Hampton Court Palace, London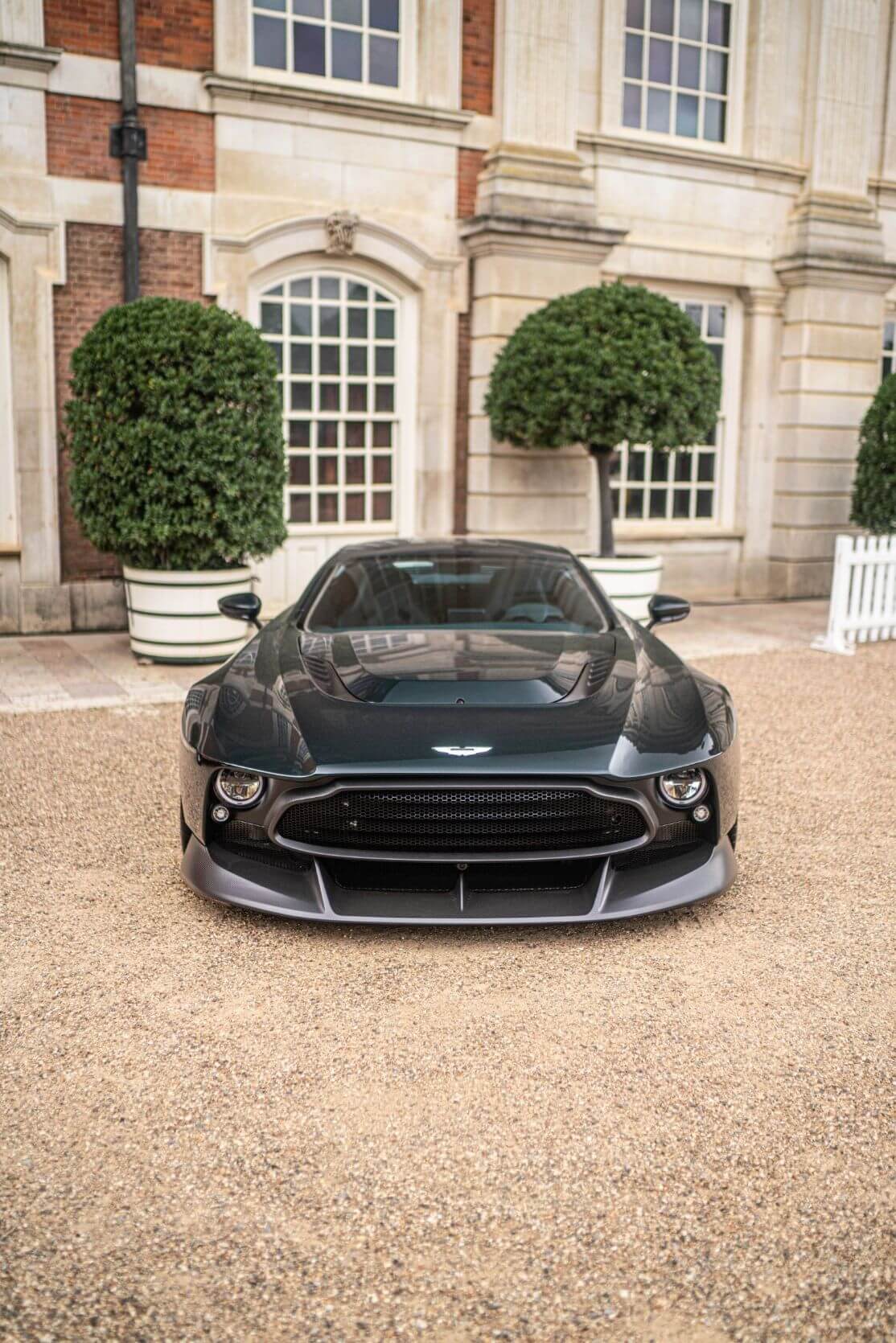 So what do you need to know? First, it's a bit of a mutant; the Victor shares its carbon-fibre construction with the Vulcan and One-77, Aston's million-pound hypercars. Its engine has also been sourced from the One-77, in this case, a 7.3-litre V12, but has been uprated to 836bhp, a rise of 80bhp thanks to extra work by Cosworth.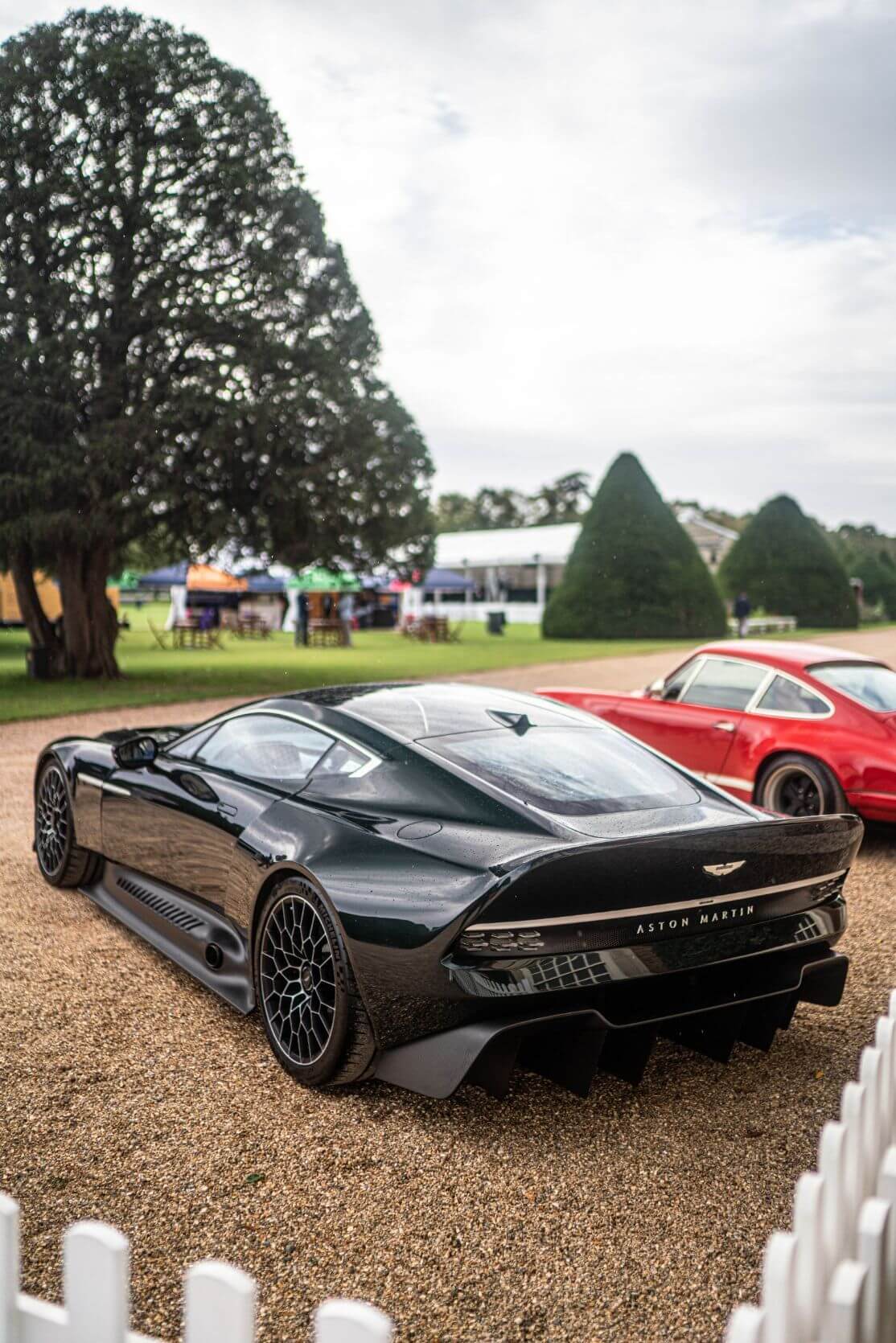 Unlike both the Vulcan and One-77 though, the Victor combines its V12 engine with a six-speed manual transmission. This makes it the most powerful Aston Martin ever to be fitted with a manual box. It also has inspiration taken from Aston's from the '70s and '80s, and you can definitely see that in the design.
It genuinely is a brilliant project. 80's Aston design inspo mated with a modern Cosworth V12 with a manual box is the stuff of dreams. Even Bond himself would be impressed.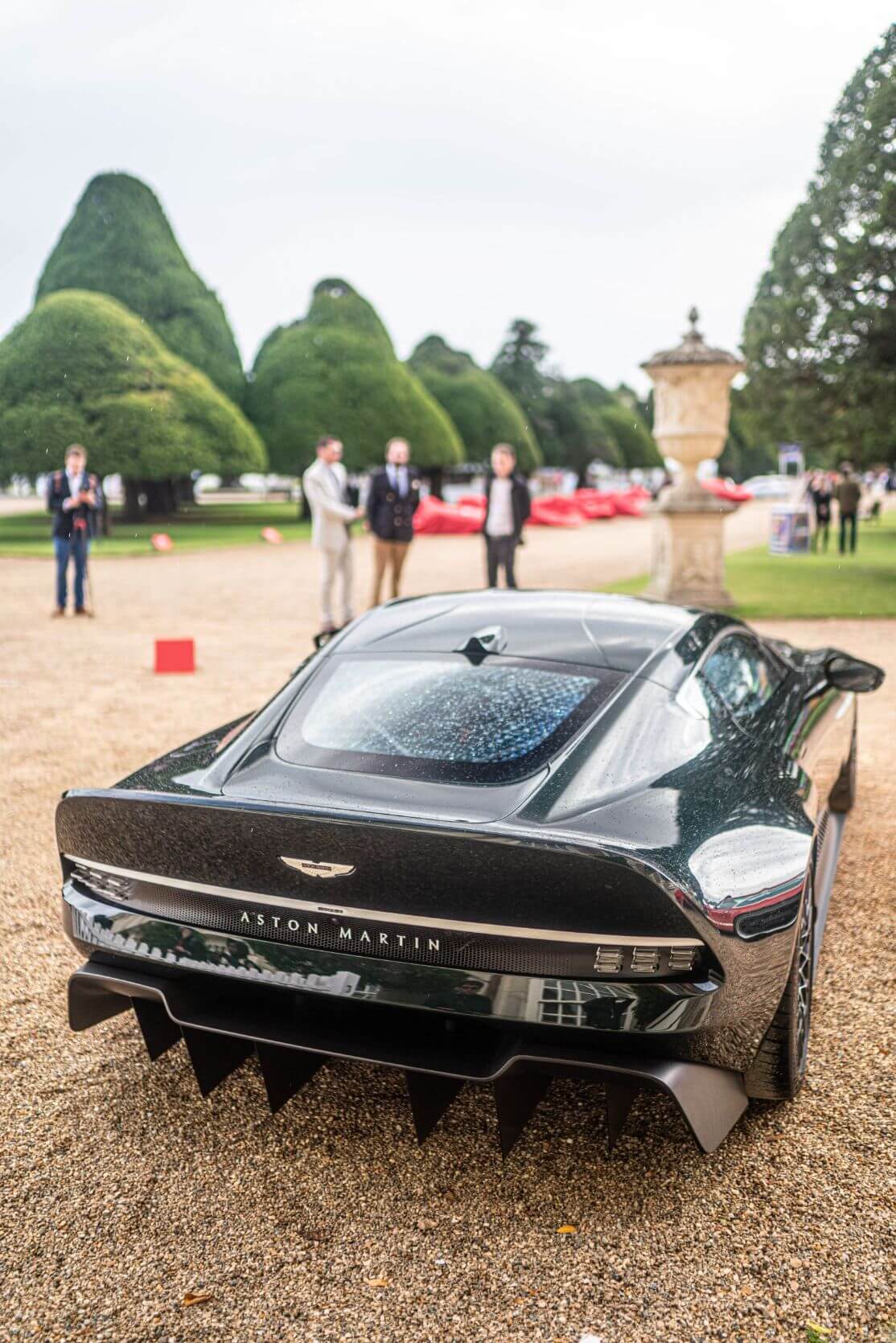 As impressive as it is standing still it is no show car. It uses the same springs and dampers as the Vulcan and is fitted with Brembo carbon-ceramic's that Aston claims can deliver braking performance on par with its GT3 race car. 
The front splitter and rear diffuser produce 621lb ft of downforce at 100mph, which is more than a race-prepared Vantage GT4. Which is genuinely astonishing considering this car will have number plates. Yes, it is road legal.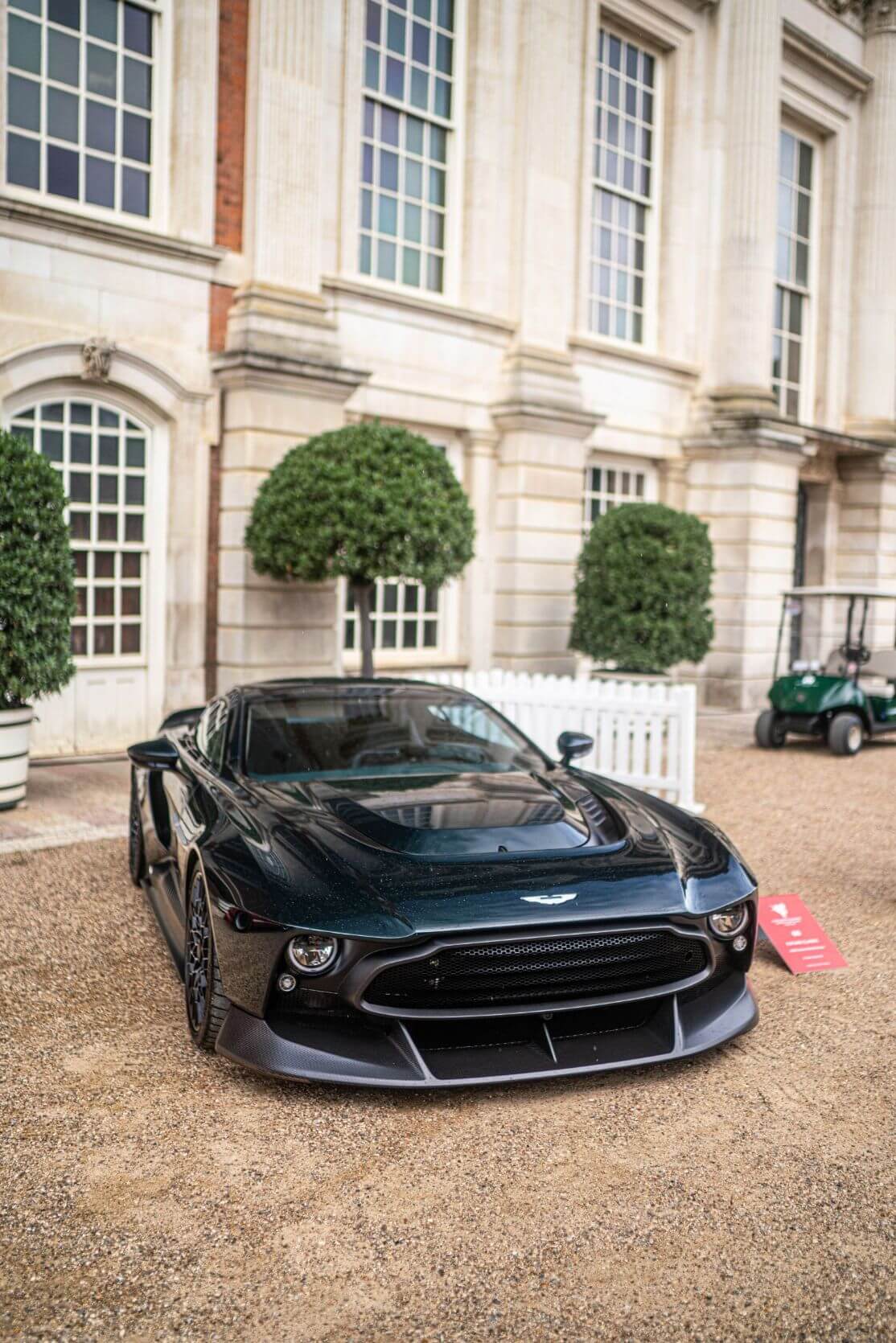 The colour is a dark shade called Pentland Green with satin carbon-fibre and rumour is it was painted the day before the show and dried just in time. With the green and tan interior, you would say it is a classic British colour scheme, like the British Racing Green associated with Aston's of old which ran this special colour in honour of heritage.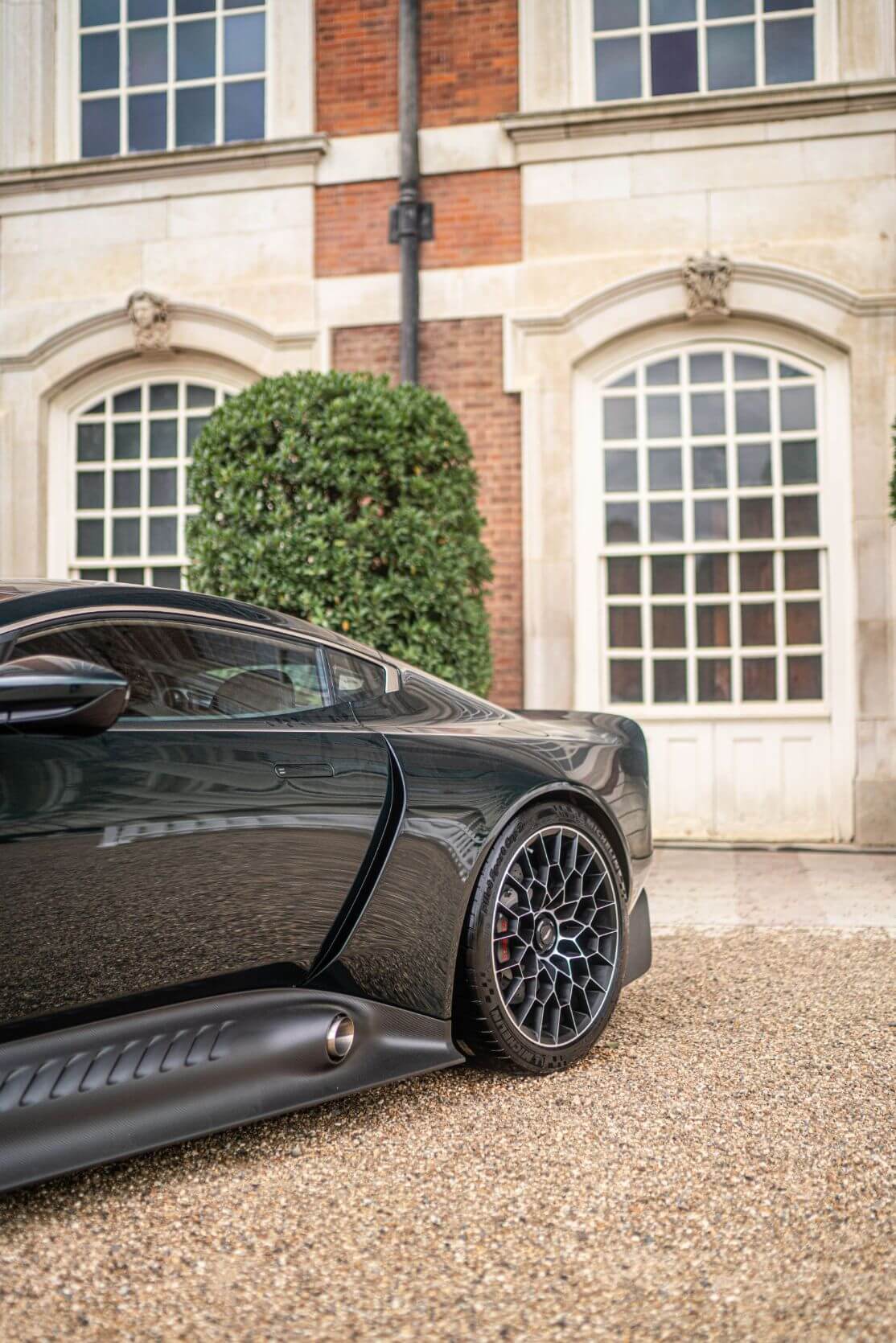 Inside, cashmere, polished titanium and walnut are paired with racing bucket seats, exposed carbon-fibre and the Vulcan's steering wheel. It forges modern and classic together beautifully creating a cockpit amongst the best you will ever see.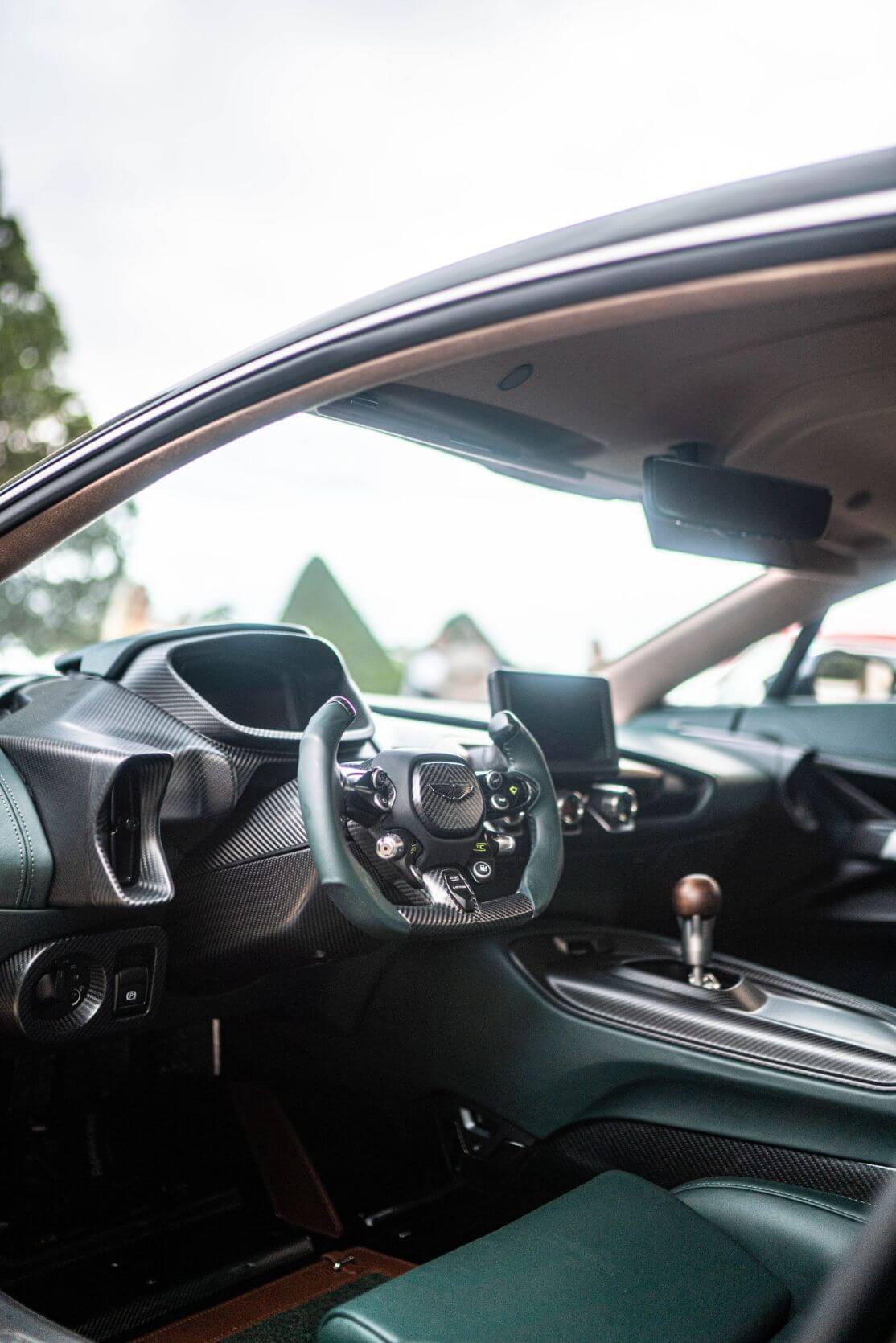 It was unveiled to commemorate the 70th anniversary of the Vantage name and named Victor after Victor Gauntlett, an Aston Martin legend who helped turn the company around in the '80s. The car's owner is believed to be a Belgian collector and has chosen to stay anonymous but we need to find him – This guy needs to be bought a beer.