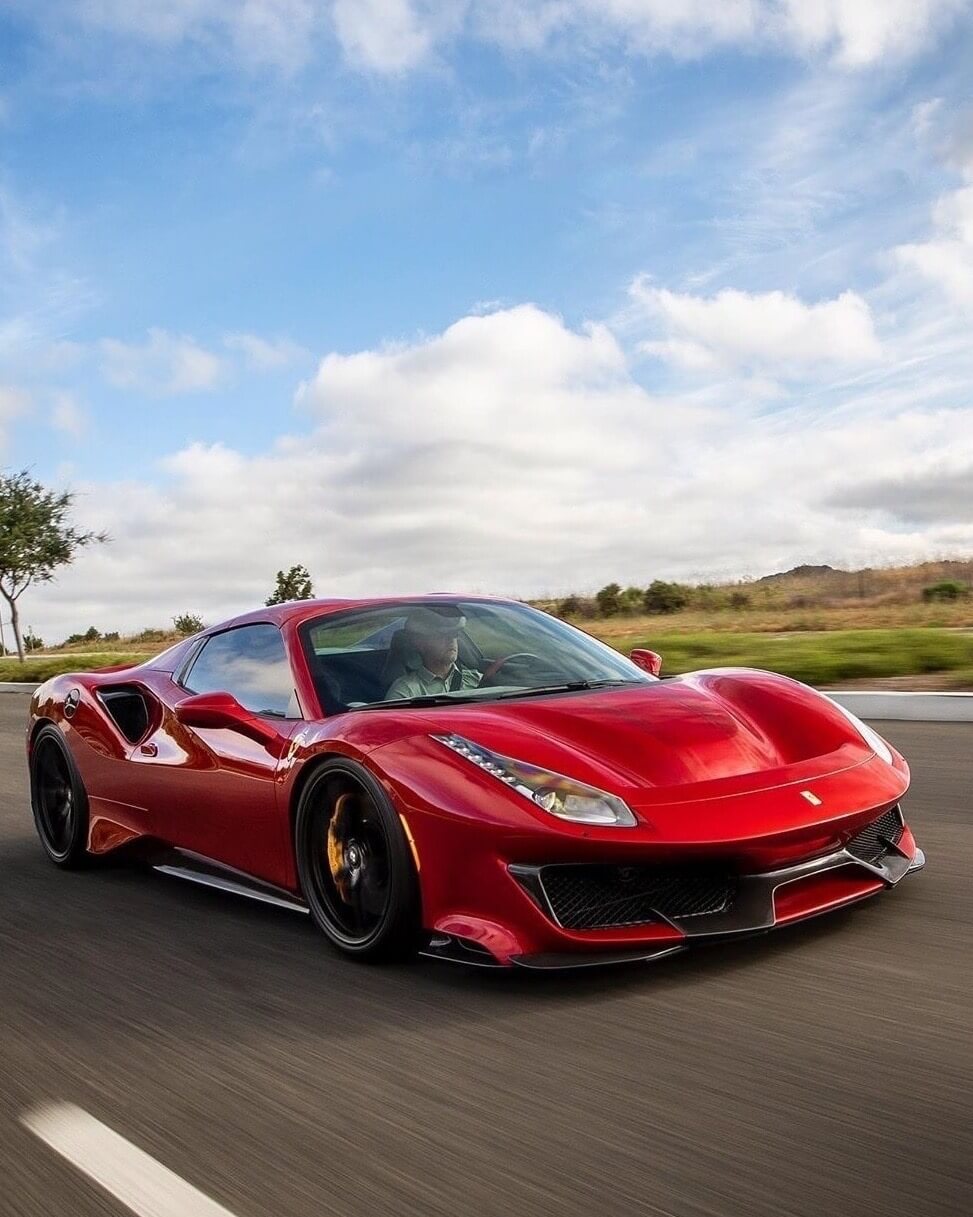 Back in late 2018, we had one of the very first customer 488 Pista's covered thanks to HR Owen Ferrari in London. It was clear as soon as we saw the Pista it was going to be a big hit, it was the best looking Ferrari for years.
Since 2018 amazing Pista specifications have been spotted all over the world like the one you see here out for a drive in California. This just happens to be our favourite and we have the full build details for you below. 
Photography: Soren / Hunter Swift
Car: Mathew Keegan
Location: San Clemente, California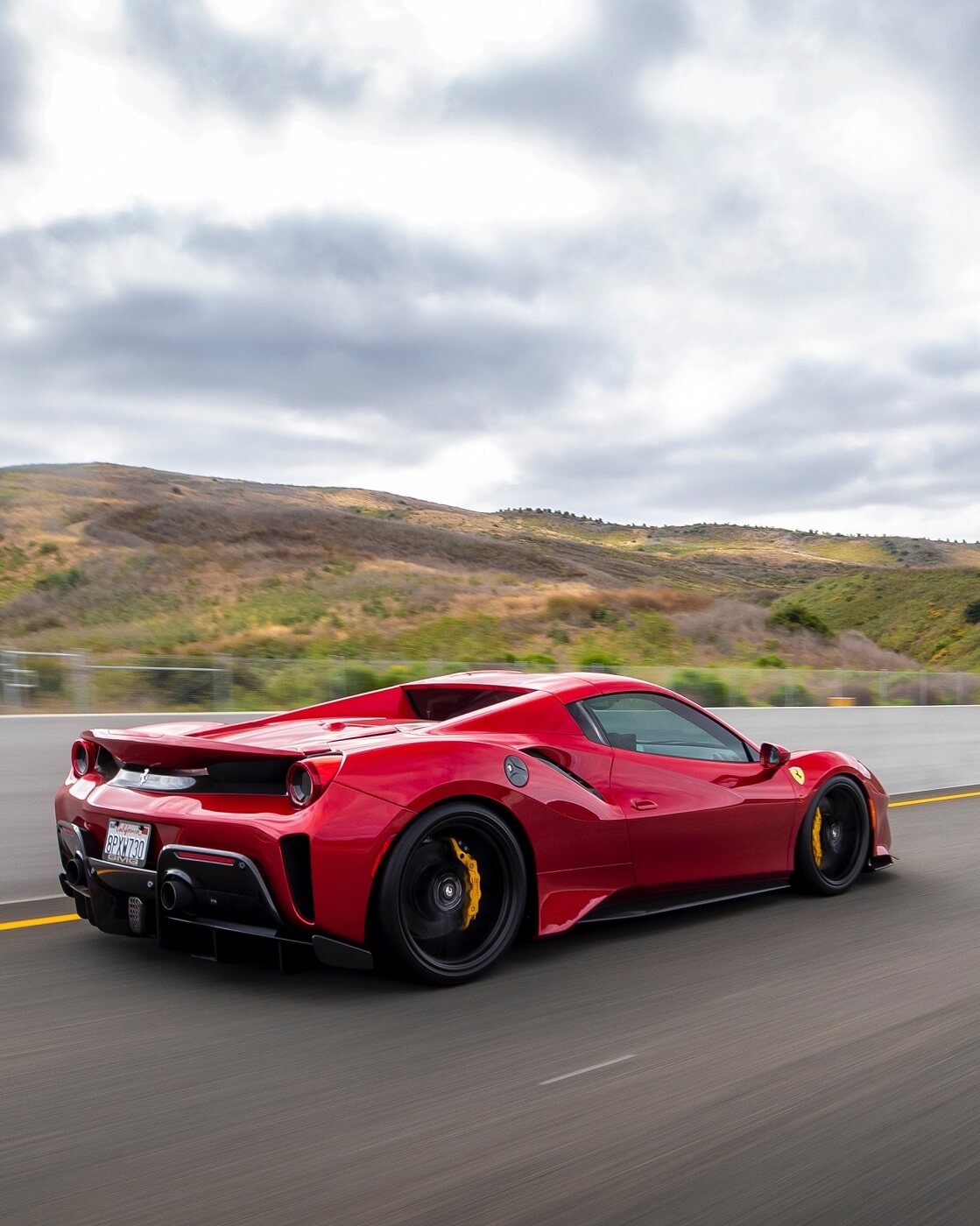 The owner of this epic machine is no stranger to fast cars. Matt is in fact a race car driver with a 40% win percentage and has owned multiple Ferrari's including a 458 Speciale Aperta, F12 TDF and challenge race cars. Thanks to Matt we have the full build sheet from Ferrari. Here are the details…
Ferrari 488 Pista Spider V8 Sport Special Series
EXTERIOR
Paintwork-Body Colour – Rosso Fuoco
Paintwork – Rosso Fiorano (Racing Stripe GHOST)
Brakes- Yellow Brake Calipers
Exhausts-Sport Exhausts
EXAB-Black Ceramic Exhaust Pipes Carbon Fibre
Carbon Fibre Front Flaps
Front Airvents In Carbon Fibre
Rear Diffuser In Carbon Fibre
Carbon Fibre Side Skirts
Carbon Fibre Side Air Splitter
Engine Covers In Carbon Fibre
Carbon Fibre Underdoor Cover
Outer Carbon Post Trim Package
Personalization Pack
INTERIOR
Main Area – Charcoal (Internal Colors)
Seats – Carbon Fibre Racing Seats
Seats – Racing Seat Lifter Details
Cockpit Details – Bordeaux Coloured
Details – Filo Speciale Bordeaux(Coloured Special Stitching)
EMPH – Silver (Horse Stitched On Headrest)
ADDITIONAL –
Aluminium Rev Counter
Leather – Charcoal(Coloured Steering Wheel)
Carbon Fibre Instrument Cluster
Carbon Fibre-Lower Zone
Carbon Fibre Inner Sill Trim
Carbon Fibre Upper Tunnel Trim Carbon Fibre
EQUIPMENT
Electronics HELE System – High Emotion Low Emission
System ELEV – Suspension Lifter Electronics
Infotainment
High Power Hifi System
Radionavi System
Visibility – Parking Camera
AFTERMARKET by GMG RACING
Novitec Lowering Springs
HRE P104SC Wheels in Satin Black
Capristo Carbon Fibre Gas Cap
That's a fair amount of boxes to tick but the results speak for themselves…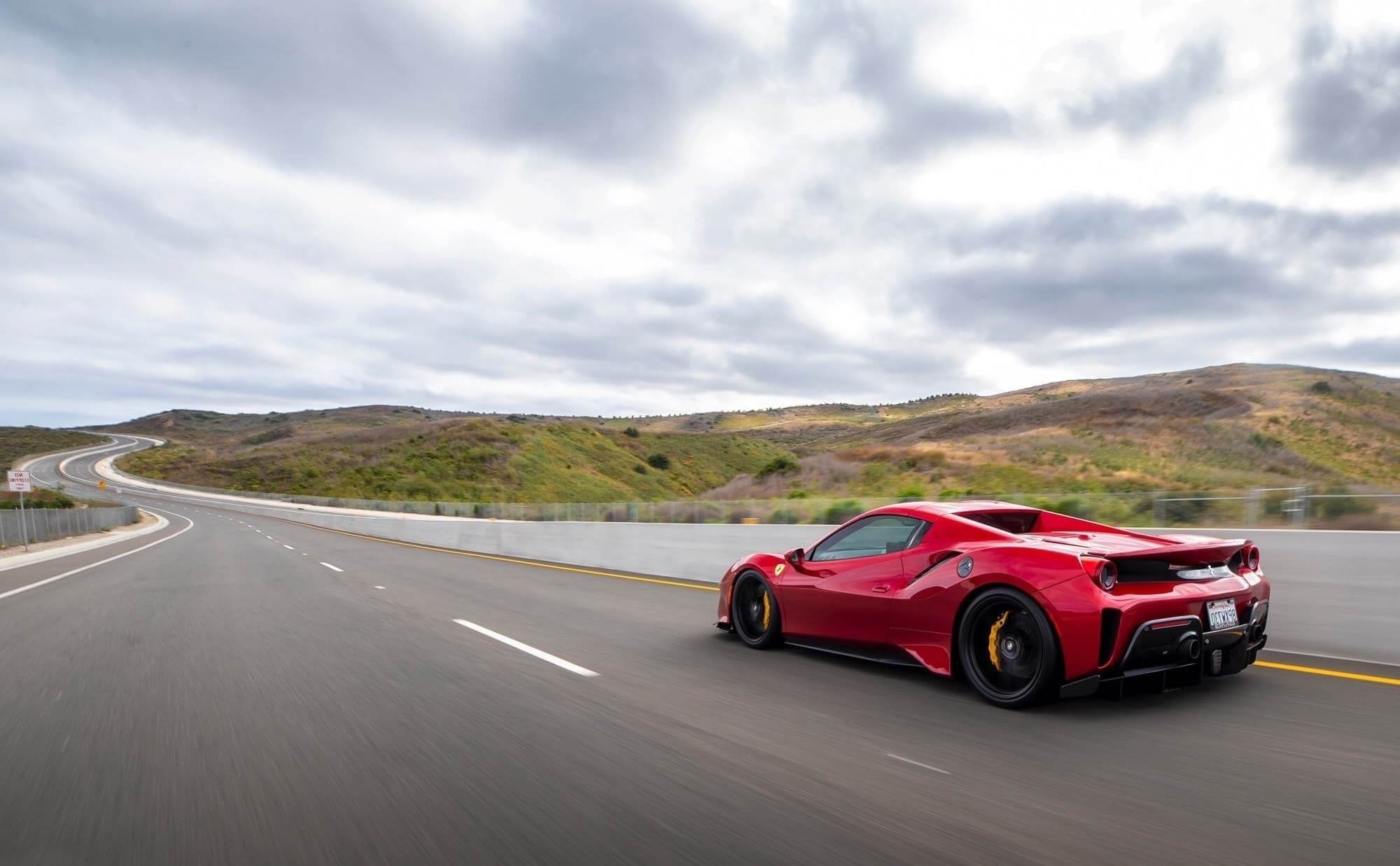 Tip of the cap to Cars247 Photographers Hunter and Soren Swift with some of the best rolling car photography you will see.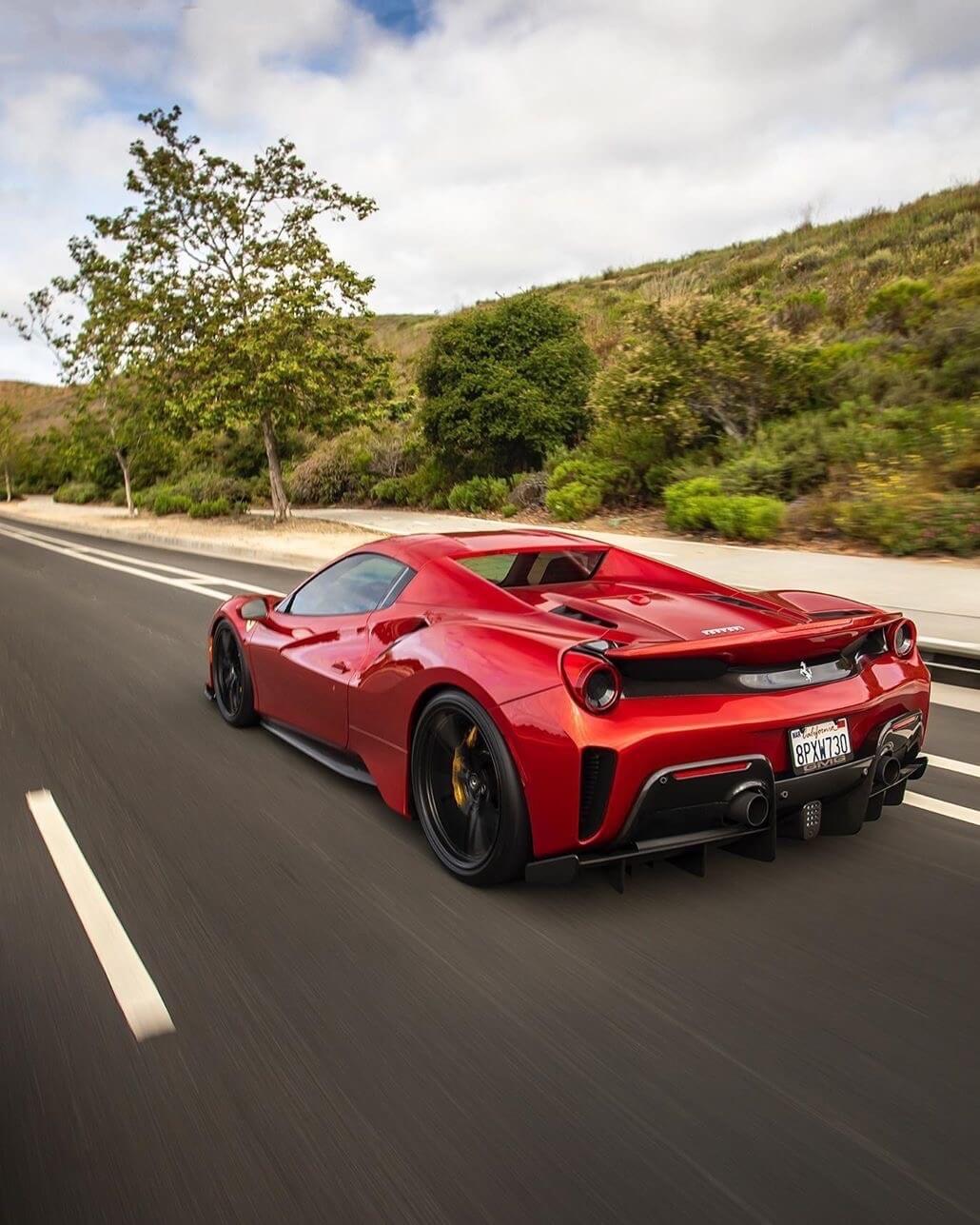 ProTip: This is how to do California